Valtteri Bottas storms to pole for Eifel Grand Prix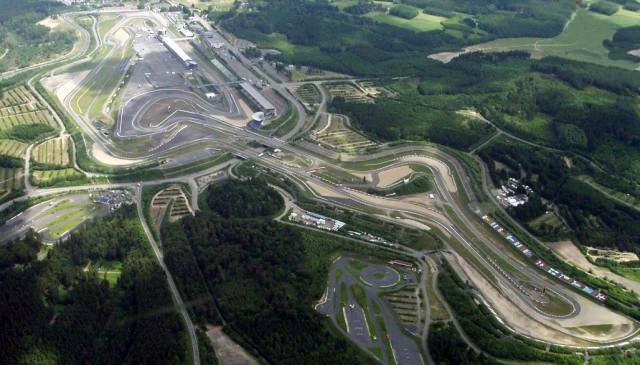 Valtteri Bottas storms to pole for Eifel Grand Prix
Valtteri Bottas continues his charge against Lewis Hamilton by securing pole position at Eifel Grand Prix. 
It was a weekend full of interruptions as the two Friday practice sessions were cancelled for poor weather, leaving some drivers inexperienced on this historic track heading into qualifying. 
Yet that didn't stop the two Mercedes to continue their dominance in 2020, starting one-two on the grid tomorrow. Although it was the Flying Finn who managed to secure pole at the Nurburgring circuit, finishing +0.256 ahead of Hamilton in the final lap times on Saturday. 
Leaving a feisty encounter between the two Mercedes drivers tomorrow, as Bottas looks to close down on Hamilton in the standings. While Max Verstappen will start on the second row as the Dutchman, who was on provisional pole ahead of the final flying laps, was closer than he has ever been this season – only +0.037 separating himself from Hamilton. 
The Ferrari of Charles Leclerc looked quick in Saturday morning practice session after being 3rd fastest. However, the young driver still managed a second row start next to Verstappen for Eifel Grand Prix. He will also have Verstappen's teammate, Alex Albon, behind him who also enjoyed a confident performance around Nurburgring, only +5 sec off Verstappen.
Building on from their terrific performances in Italy and Russia, Renault will start 6th and 7th on the grid – Daniel Ricciardo and Esteban Ocon respectively. They were followed by Lando Norris, who looked quicker in his McLaren thanks to small upgrades to his front-wing, as the British driver crossed the line in 8th. His teammate Carlos Sainz rounding off the top 10.

Pole position at Nürburgring! 💪#VB77 #F1 #EifelGP @MercedesAMGF1 @F1 pic.twitter.com/a059c6OebG

— Valtteri Bottas (@ValtteriBottas) October 10, 2020

A glimmer of hope vanishes for Vettel
The Ferrari of Sebastian Vettel seemed to have gained some magical speed on Saturday morning, finishing 5th fastest in third practice. However, qualifying turned into a familiar story and was the 11th slowest on Saturday after the German was knocked out in Q2, starting 11th in tomorrow's Grand Prix.
It was the two AlphaTauri's who will start behind Vettel on the grid with Pierre Gasly in 11th and Daniil Kvyat in 12th respectively. Antonio Giovinazzi's terrific performance in Q1 saw the Italian progress to Q2 and will start 14th ahead of Kevin Magnussen.
Return of the Hulk
In unusual circumstances, Nico Hulkenberg was drafted once again by Racing Point for the Eifel Grand Prix after Lance Stroll was too unwell to take part this weekend. Unfortunately, the German had no practice sessions to learn the track compared to his fellow drivers. And that was evident in the Q1 as the German was the slowest out of 20 drivers, starting last tomorrow. 
He was joined by Alfa Romeo's Kimi Raikkonen, who will start ahead of Hulkenberg in a record-breaking 311th start. He was followed by the two Williams, as George 'Mr Saturday' Russell couldn't force his way into Q2. The British driver will start behind the Haas of Romain Grosjean.

back to #hulkenback @RacingPointF1 @F1 pic.twitter.com/WvLsYW54Xf

— Nico Hülkenberg (@HulkHulkenberg) October 10, 2020
Qualifying result – Top 10
1st – Valtteri Bottas
2nd – Lewis Hamilton
3rd – Max Verstappen
4th – Charles Leclerc
5th – Alex Albon
6th – Daniel Ricciardo
7th – Esteban Ocon
8th – Lando Norris
9th – Sergio Perez
10th – Carlos Sainz
Hulk back on track 💪
Verstappen battling the Mercedes duo 👏
Leclerc finding his form 🙌

Relive all the key moments from Saturday's qualifying session at the @nuerburgring #EifelGP 🇩🇪 #F1 https://t.co/8eDwvJMSUP

— Formula 1 (@F1) October 10, 2020
We hope you enjoyed the article 'Valtteri Bottas storms to pole for Eifel Grand Prix.' Who do you think will win the Eifel Grand Prix tomorrow? Let us know!
Read more on Formula 1 here: