From Formula 2 to Formula 1: the Path to the Top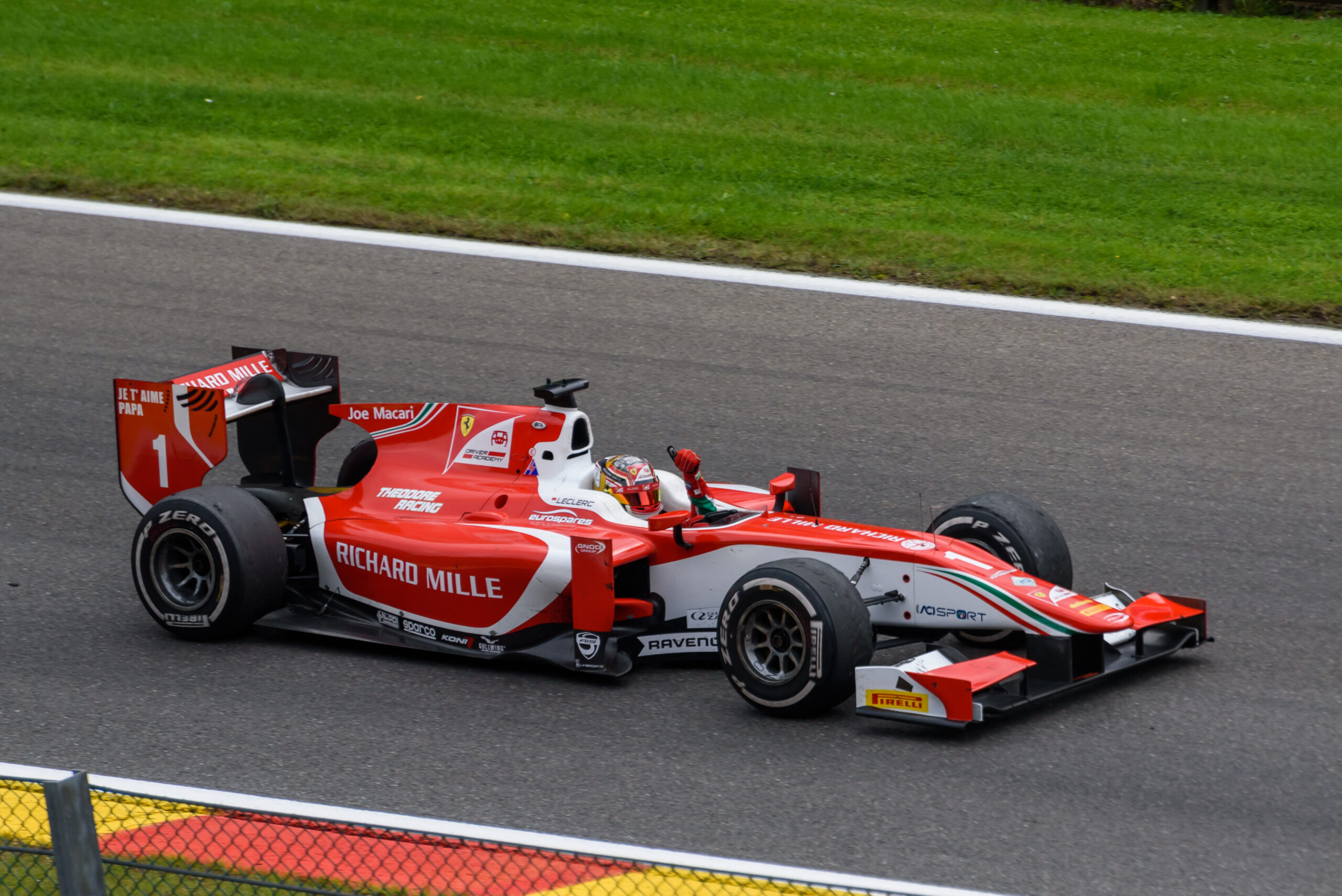 From Formula 2 to Formula 1: the Path to the Top
There have been Formula 2 drivers getting into Formula 1 since its inception, and when it was called GP2.
It has been a popular route for many of the drivers to take, often a transitional journey to get to the top, as they hope to achieve a World Championship.
Some of the most recent Formula 2 graduates include Nicholas Latifi, George Russell, Lando Norris, Alex Albon and Charles Leclerc. However, most of the drivers on the grid have gone through F2, or GP2, to get to F1.
This season there is a high level of talent in Formula 2, and a lot of the drivers deserve to get into Formula 1. However, not all the drivers have a route to F1 in 2021 because of the teams that the seats are available.
Which F2 drivers are most likely to progress to F1?
Most of the seats available are at Ferrari powered teams, with seats  available at Haas and Alfa Romeo for the 2021 season. The close connection between the teams and Ferrari might mean a seat for a Ferrari Academy driver in one of those two teams.
There are three drivers all linked to the Scuderia team and doing great in Formula 2; Mick Schumacher, Callum Ilott and Robert Shwartzman. These three have been fighting for the championship since the beginning of the season.
Schumacher currently sits at the top of the standings with 161 points, just eight ahead of Ilott with three rounds left of the F2 season. However, Shwartzman, who currently sits fourth in the standings with 140 points, has been at or near the top of the standings all season. He will want to get himself back towards the top in the final three rounds.
Schumacher has tested for Ferrari and Alfa Romeo last year so has the experience in an F1 car. He also has experience within the teams and has qualified for one since 2018. However, there is speculation about whether the German will need to claim ten more super licence points. He needs to place sixth or higher in Formula 2 after 20 of his points expired this year. Otherwise, he won't have enough super licence points to race in Formula 1 in 2021.
🚨 DRIVERS' STANDINGS 🚨

Today's win sees @lundgaardoff leap up to third! 👀#TuscanGP 🇮🇹 #F2 pic.twitter.com/MUFsuVt7Yp

— Formula 2 (@FIA_F2) September 13, 2020
Shwartzman has enough points for a super licence so is eligible. He achieved the necessary points in Euro F3 and other series in which he has participated. The Russian also won the Formula 3 championship in 2019 given him the points for that as well. Shwartzman has yet to test Formula 1 machinery.
Ilott does not yet have a super licence. If he wants to get into F1, he has to finish fifth or higher to claim enough points. The season he's having in Formula 2, the Brit is likely to achieve this, as he has been at the top end of the championship standings.
No one knows how many, if any, seats are available at Alfa Romeo and Haas for 2021. These three drivers need to give everything they have to show Ferrari why they should get a seat over the other juniors.
There is also a Haas young driver in the top seven of the championship, with the most of 144 points left to claim. Louis Deletraz, who is on 122 points, has an outside chance, providing his rivals have bad weekends.
Deletraz, who is a test and reserve driver for Haas, started the year off well and has since claimed four podiums, with two in the most recent round at Mugello. He will also want to get into Formula 1 next season with the uncertainty surrounding the drivers at Haas at the minute.
Deletraz has had a super licence since 2018. While Deletraz is currently the Haas reserve and test driver so has experience with the team and personnel.
Other seats may become available
It is not just seats at Alfa Romeo and Haas that are yet to be confirmed.
There are also seats within the Red Bull program. Red Bull Junior Yuki Tsunoda has already impressed this year, taking pole position, a podium, and the win on multiple occasions this year.
However, the Japanese driver needs to be fifth, with Friday practice sessions in the car, or higher to qualify for a super licence. Tsunoda currently sits in sixth in the championship on 123 points, only four points off fifth place and 17 away from fourth in the standings with three rounds, and six races, left of the season.
All five drivers are worthy of a seat and are within the top seven of the championship standings. Schumacher is currently leading, with Ilott in second, Shwartzman is fourth, Tsunoda is sixth, and Deletraz is seventh.
The questions are, which teams will want to take the risk on a young driver and which young driver(s) will they take?
The truth is no one will know until the teams announce the driver line-ups who is where. The Formula 2 drivers will want to prove themselves to the teams they are juniors of and will want to get themselves as far up the standings to show why they are good enough for their seat. There are only three rounds left of the Formula 2 season, which means there is a limited time to impress.
We hope you enjoyed this article 'From Formula 2 to Formula 1: a Driver's Journey'. Do you watch all categories of racing or just the premier class? Who do you think will make the step up to F1? Let us know! 
Read more on Formula 1 here: