Italian Grand Prix – Talking Points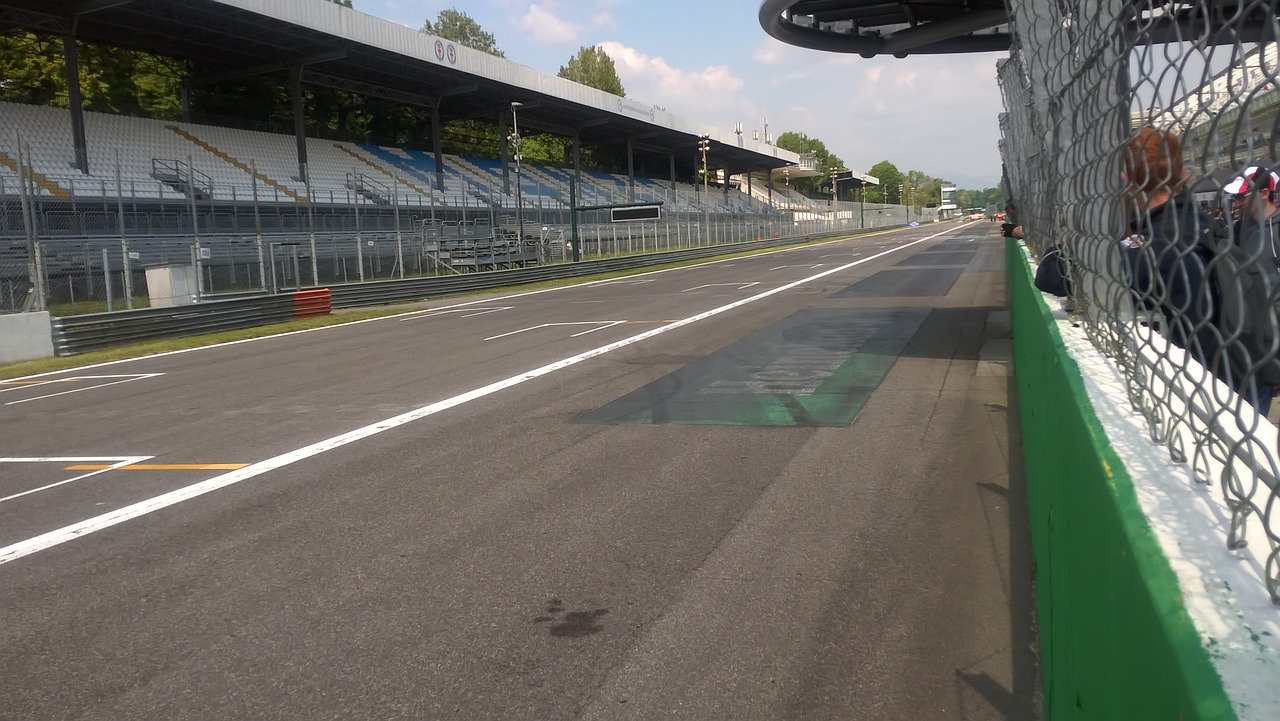 All the talking points from the Italian GP
Italian Grand Prix – Talking Points
The Italian Grand Prix provided us with one of the most unpredictable and unforgettable races in recent history.
Gasly managed to hold off McLaren's Carlos Sainz on the closing lap to win his first-ever Grand Prix and become the first Frenchmen since 1996 to claim victory. However, it was a poor weekend for Mercedes, particularly Lewis Hamilton, as no drivers from Red Bull, Ferrari or Mercedes were on the podium.
Here are my talking points from the Italian Grand Prix:
Nope, it wasn't a dream @PierreGASLY 🏆 pic.twitter.com/4s9vV9xvZv

— Scuderia AlphaTauri (@AlphaTauriF1) September 7, 2020
Pierre Gasly's revenge
What 18 months it has been for AlphaTauri's Pierre Gasly. Just over a year ago, he was demoted from Red Bull's senior team, after spending six months in the seat, back to their sister team – AlphaTauri.
Many thought his confidence would take a massive hit, however, Gasly has since earned his first podium back in Brazil 2019 and is now a Grand Prix winner in a remarkable Italian GP. Some might say it was pure luck for Gasly to end-up in 1st after Lewis Hamilton served his penalty, but the Frenchmen changed his tyres a lap before Kevin Magnussen's incident and was quick on the restart to get ahead of Lance Stroll to be 2nd. The Canadian was there to win it, on fresher new tyres, but his slow restart hampered any opportunity. Then, Gasly took full advantage and deservedly won the race for managing his pace whilst under-pressure.
After the Spanish Grand Prix, I wrote a post on why Gasly is the unsung here of 2020 and yesterday's events backed-up my statement – and could be discussed as the driver of the season.

"OUIIIIIIIIIII! VICTOIRE DE PIERRE GASLY!!!" 🇫🇷

We just can't stop listening!#F1 pic.twitter.com/ldxMU8M88l

— Formula 1 (@F1) September 7, 2020
Lewis Hamilton finally has a bad day.
The opening stages of the Italian Grand Prix seemed the usual routine for Hamilton, as he grew away from the pack to a seven-second gap from Carlos Sainz in 2nd.
However, his race quickly flipped on his head within a matter of seconds. Hamilton was instructed to pit on the first safety car. But his team, and Hamilton, failed to see that the pit-lane was closed and were given a 10 sec penalty. 
Then, to make matters worse, the race was red-flagged after Charles Leclerc huge crash, meaning Hamilton had to serve his penalty once the race resumed, putting him stone last. Although the World Champion managed to crawl his way back from the back, 18 seconds from the pack, to 7th should be applauded and shows why he is the best driver on the grid.
We are just thankful to witness a hugely exciting and thrilling race that didn't see any Mercedes, Ferrari or Red Bull drivers on the podium.
⚠️ PENALTIES ⚠️

Lewis Hamilton and Antonio Giovinazzi both receive a 10-second stop-go penalty for entering the pit lane when closed

They will both serve this when racing resumes#ItalianGP 🇮🇹 #F1 pic.twitter.com/BYFxWAi22D

— Formula 1 (@F1) September 6, 2020
Missed opportunity for Max Verstappen
Max Verstappen must have been sitting in his paddock wondering how big of an opportunity he missed to close the gap on Hamilton in the driver standings. The Dutchman had a slow start which he dropped to 8th into the first corner and was stuck behind a struggling Valtteri Bottas throughout the opening stint. By the time the red flag was issued, he was in 11th.
Verstappen would have been grateful to hear Hamilton was handed a penalty. But soon after the restart, Verstappen was forced to retire with a power unit issue.
The Red Bull driver has been vocal throughout this season saying he doesn't consider himself a title contender. However, he must have been seething on how he had the rare opportunity to claw back some points.
Hamilton's advantage over the 22-year-old has grown to 54 points, instead of reducing the original 47 points.
👀 on the prize…#ItalianGP 🇮🇹 #F1 pic.twitter.com/dndmtIlElL

— Formula 1 (@F1) September 6, 2020
Is Valtteri Bottas really good enough for Mercedes?
Bottas will be the most disappointed out of the two, who struggled in traffic throughout the Italian Grand Prix, squandering a chance in the title race too.
 The Finn had a wretched first lap which saw him drop from 2nd to 6th after the opening lap and then struggled to pass anyone, followed by overheating issues on his W11 throughout the race.  
The Mercedes driver has yet to win another race since taking victory at the season opener at the Red Bull Ring and hasn't come close to his second victory, despite being in one of the fastest cars on the grid.
Questions need to be raised on whether Bottas is good enough for Mercedes because 2020 has failed to convince me, and many F1 supporters, that he should be in the seat by 2022. Hamilton showed his quality is above and beyond Bottas, finishing 10 secs behind the Finn despite starting from the back of the grid, whereas Bottas couldn't pass anyone.
The way Valterri Bottas proved to the world how brilliant Lewis Hamilton is today cannot be understated. Hamilton climbed from the back to be 2 places behind Bottas, while Bottas (driving the exact same car) sat behind Racing point, McClaren and Alpha Taur for 25 laps. #F1

— The Dark Knight (@ViwePotelwa) September 6, 2020
Why F1 needed this Italian Grand Prix result
2020 has been dominated by Mercedes, who had all races but one, in a season that became predictable and less entertaining from a supporter viewpoint.
However, Verstappen's retirement, Bottas struggles, and Hamilton's penalty meant one of the middle teams was all of a sudden fighting for the lead.
It seemed the usual predictable F1 race with Hamilton storming into the lead, but we were on the edge of our seats as Carlos Sainz chased down Gasly on the final lap to win the Grand Prix. Kimi Raikkonen in the Alfa Romeo was 3rd at one point and fighting among the leading pack with one of the slowest cars on the grid. Whilst Lando Norris and Lance Stroll were throwing punches for 4th.
This past weekend result showed why F1 can be the most entertaining sports to watch but has got lost in the hybrid-era dominated by Mercedes. We hope F1 supporters can be treated to more spectacles just like this, as we wait for rule-changes in 2022.
Alexa: Play the sound of pure joy 😃#ItalianGP 🇮🇹 #F1

— Formula 1 (@F1) September 6, 2020
We hope you enjoyed this article 'Italian Grand Prix – Talking Points'. What was your favourite moment from the weekend's GP at Monza? Let us know!
Read more on Formula 1 here: