Italian Grand Prix – Preview, Timings and Predictions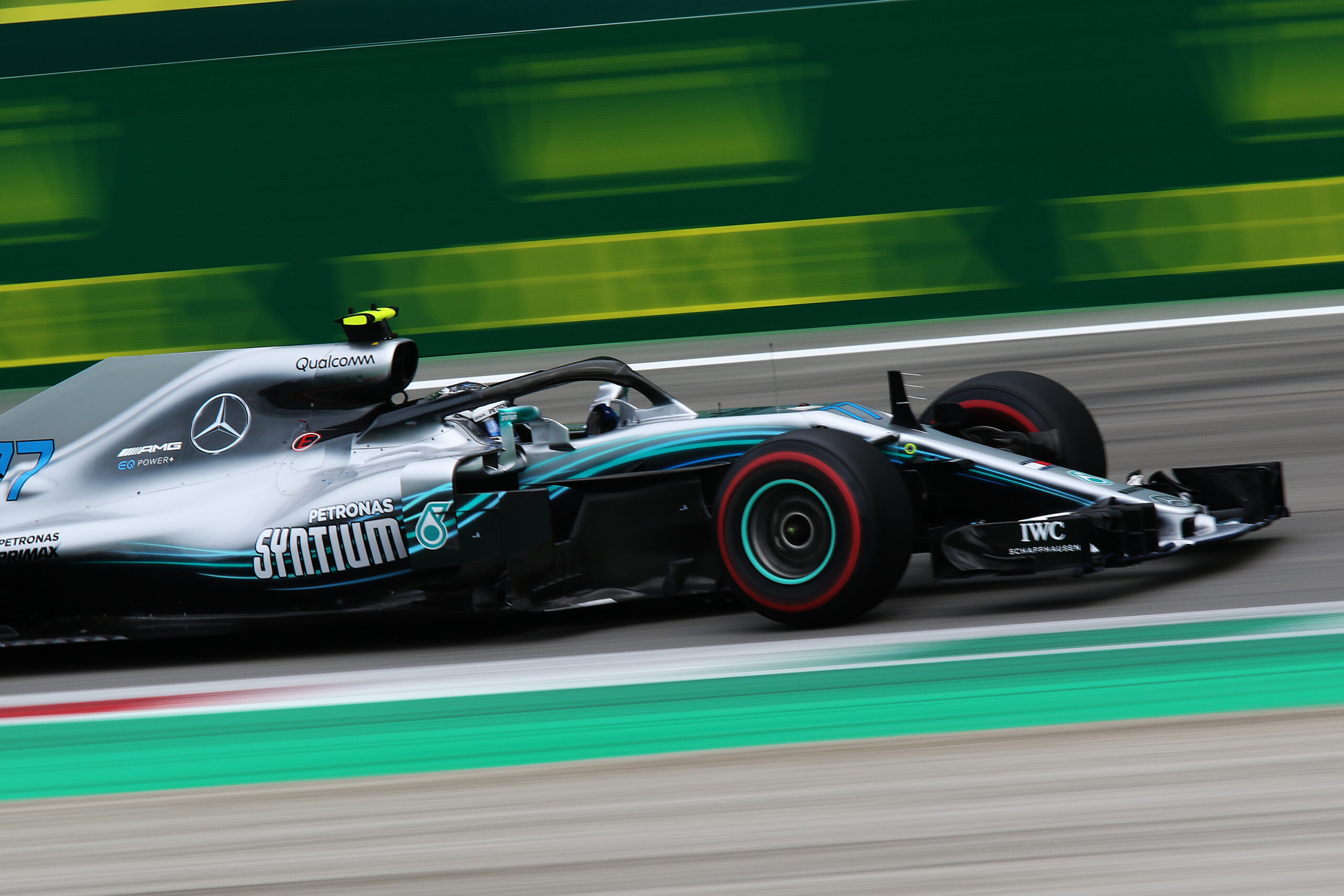 Italian Grand Prix – Preview, Timings and Predictions
The Formula 1 2020 season is nearly at the half-point stage, with the middle act of the third triple header taking place this weekend – the Italian Grand Prix.
Drivers and teams will return to the iconic circuit Monza for eight rounds of the 2020 F1 calendar. Lewis Hamilton's comfortable win at last weekend's Belgian Grand Prix, followed by his teammate Valtteri Bottas to complete a Mercedes 1-2, sees him extend his advantage to 47 points in the Driver Standings.
Bottas was disappointing, to say the least, rarely threatening or challenging the British driver, excluding turn one on the opening lap. The Finn has now fallen behind Red Bull's Max Verstappen, trailing by three points, as his championship challenge seems to have simply vanished. Hamilton's closest contender seems to the Dutchman, who has only managed one win so far in 2020 at 70th Anniversary GP but would need some technical or mechanical fault in Monza to have any chance of his second victory.
Valtteri Bottas on his battle with Lewis Hamilton in 2020 👇#F1 @MercedesAMGF1 https://t.co/vBnWdIm4yL

— Formula 1 (@F1) September 2, 2020
Ferrari's home race
Even though the World Championship is starting to heat up, all eyes will be on Ferrari at their home Grand Prix – minus the outrageous support and Tifosi. However, the Scuderia team could be glad that no supporters are allowed in the stands after facing a nightmare run struggling for performance, in which both drivers Charles Leclerc and Sebastian Vettel finished outside of the points at Spa.
Just a year ago, Leclerc was celebrating his second consecutive victory in Ferrari colours after he held on under intense pressure from both Mercedes to win the 2019 Italian Grand Prix. On the other hand, Vettel's race is a resemblance to this season's nightmare. The German lost control at Ascari Chicane, then re-joined the track without looking and crashed into Lance Stroll. If that wasn't bad enough, Vettel was handed a 10 second penalty for his collision with Stroll, seeing him finish in 13th.
Walking the home of the #ItalianGP – Monza 🇮🇹#essereFerrari 🔴 #Seb5 pic.twitter.com/Iddxj6X4AN

— Scuderia Ferrari (@ScuderiaFerrari) September 3, 2020
Can Renault and Daniel Ricciardo get onto the podium in Monza?
With Ferrari-based engine teams struggling, Renault took full advantage in Belgium with one of their best finishes in 2020. Daniel Ricciardo qualified in 4th and managed to keep hold of his place throughout the race to finish behind Verstappen. His teammate, Esteban Ocon, also recorded one of his highest finish in F1 by overtaking Alex Albon on the final for 5th place – securing its joint-best results since returning to F1 as a constructor in 2016.
AlphaTauri's Pierre Gasly was unfortunate not to achieve a higher finish in Belgium, carrying on his impressive form in 2020. The Frenchman started on the hard tyres and rose a couple of places in the opening 10 laps. However, the crash by Antonino Giovanni and George Russell saw a safety car intervention and ruined Gasly's strategy. He still managed a fantastic 8th place ahead of both Racing Point's and starting to raise debate whether he's ready for Red Bull seat once again.
Red Bull team principal Christian Horner is impressed with Pierre Gasly's resurgence, but isn't lining him up to replace Alex Albon.https://t.co/6cCYt2ua8I #F1 pic.twitter.com/5PyFxHVqeh

— Planet F1 (@Planet_F1) September 3, 2020
Spicing up the action
Although the Italian Grand Prix can be one of the most exciting and thrilling races in the calendar, the FIA decision to introduce the ban on 'party modes' could spice up the action even more. This decision will force all teams to run on the same engine mode for qualifying and the race, with many praying it has a massive effect on Mercedes performances as mentioned by McLaren's Lando Norris.
Timings
Friday
Free Practice session 1 – 10am to 11:30am
Free Practice session 2 – 2:00pm to 3:30pm
Saturday
Free Practice session 3 – 11:00am to 12:00pm
Qualifying – 2:00pm to 3:00pm
Sunday
Race – 2:10pm
Past Winners
2019 – Charles Leclerc (Ferrari)
2018 – Lewis Hamilton (Mercedes)
2017 – Lewis Hamilton (Mercedes)
2016 – Nico Rosberg (Mercedes)
2015 – Lewis Hamilton (Mercedes)
Most wins by drivers & constructors
Drivers:
Michael Schumacher – 5
Lewis Hamilton – 5
Nelson Piquet – 4
Constructors:
Ferrari – 20
McLaren – 10
Mercedes – 9
Prediction
1st – Valtteri Bottas
2nd – Max Verstappen
3rd – Lewis Hamilton
4th – Daniel Ricciardo
5th – Carlos Sainz
Relive last years action at the 2019 Italian Grand Prix below
We hope you enjoyed the article 'Italian Grand Prix – Preview, Timings and Predictions.'Who do you think will win this years Italian Grand Prix? Let us know!
Read more on Formula 1 here: