Spanish Grand Prix – Talking Points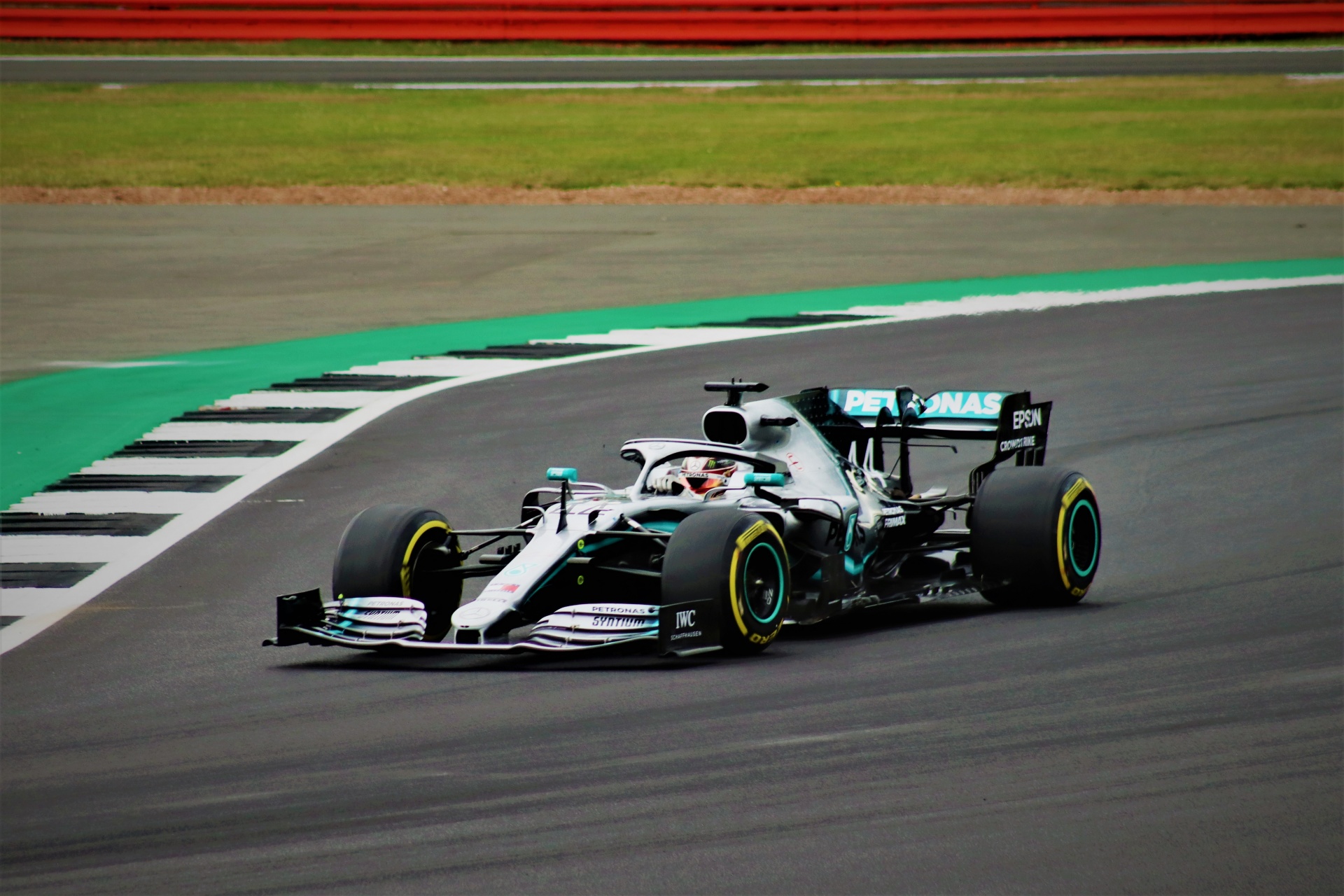 Spanish Grand Prix – Talking Points
Lewis Hamilton cruised to victory in a sweltering Spanish Grand Prix, as Max Verstappen separated the two Mercedes to finish second and Valtteri Bottas in third. Sebastian Vettel finished in the points for first time in two weeks, but the headlines will be on a different manner.
Here are the main talking points from the Spanish Grand Prix.
Spanish Grand Prix – Talking Points
Lewis Hamilton unfazed
After last weekend's hectic race in Silverstone, Mercedes and Hamilton were anticipating for an easy-flowing race, and the British driver was unchallenged throughout.
No tyre problems, no engine failures or rain could hinder Hamilton from winning the 88th race of his career, and now just three wins behind Michael Schumacher's record of 91. The World Champion did break the record of the most podium finish in F1, topping Schumacher's 155 podiums, to extend his lead to 37 points in the championship.
Many were hoping the warm weather would stop Mercedes from reaching full potential and elevate Red Bull's Max Verstappen. However, it was clear to see Verstappen was too slow for Hamilton and would need several more miracles along the way to close the gap.
The most podium's in @f1 🤯 I can't even begin to describe how this feels. Thank you all for your love and positivity. I want to thank everyone back at the factory, I'm so proud to be a part of this team and I hope you're all doing well and staying safe. #StillWeRise pic.twitter.com/iY7Wc2RP21

— Lewis Hamilton (@LewisHamilton) August 16, 2020
Valtteri Bottas slow start
One driver that supporters were assuming to give Hamilton a challenge was his teammate, Valtteri Bottas until he started to squander ground on the opening lap in Barcelona.
Verstappen got past the Finn on the inside, whilst Lance Stroll went around the outside, to both overtake Bottas into turn one. The Mercedes driver was stuck behind Stroll for five laps, losing ground on the two drivers in 1st and 2nd. And when Bottas finally got past the Racing Point on lap five, the damage was done and couldn't come close to Red Bull's Verstappen.
Sadly, the Spanish GP portrayed Botta's weakness despite being in the fastest car on the grid. Unless Red Bull can find some something upgrades for Verstappen, Hamilton will collect his 7th World Championship due to Bottas clearly not being a World Champion driver.
Sebastian Vettel's and Ferrari's ugly divorce
Ferrari announced ahead of the Spanish Grand Prix that Vettel was given a new chassis after finding a slight problem in the previous races.
And it seemed the Ferrari developed on his previous weekends, finishing 7th and receiving his first points in two weeks. However, much of the headline will be on the tension between Vettel and the engineers.
Sitting in 5th after only pitting once, the German asked for reassurance on what was the strategy was and whether they were doing a one-stop on the softs. With no real answer, Vettel pushed on his soft and anticipated another stop coming up. Five laps later, Ferrari asked Vettel if he could go to the end on his current tyres, launching a frustrated response by Vettel. He swore and said: "I asked you this before. Now I've been pushing for three laps. I can do that. We can try, we've got nothing to lose."
After Vettel's radio silence in the British GP, it has become well documented that Ferrari and Vettel are just not on the same wavelength. However, the Italian team could have surely challenged for top five if he was told earlier to preserve tyres. Just another 12 possible races for Vettel in this dreadful F1 season.
But Vettel showed his experience and quality to drive on 40 old laps tyres to finish in the points – the main reason for my and BBC's driver of the day.
Impressive work from Seb to nurse his tyres home 🎧 🙂

He finished P7 in Spain and won the vote for Driver of the Day 👊#SpanishGP 🇪🇸 #F1 pic.twitter.com/4q6VoINp7m

— Formula 1 (@F1) August 16, 2020
Did Red Bull make the wrong decision for Alex Albon?
A more vigorous qualifying session for Alex Albon, starting 6th, but once again the Red Bull driver just couldn't past the two Racing Points.
He was then brought in to go on the hard's, 1.7secs slower, and ended up in dirty air of traffic for most of the race. Due to his fighting and getting past other drivers, his tyres were declining quicker than usual and Red Bull's strategy was out of the window.
Despite having to pit for medium's later on, Albon could only finish 8th and was simply done over by Red Bull. The past weekends were on Albon shoulders, but this weekend showed not all the blame can towards the young driver but also the engineers.
Max Verstappen disobeys team orders
Whilst the race was not the most entertaining since the restart, Verstappen brought some light entertainment over the radio.
The Dutchman impressively split the Mercedes on Sunday in Barcelona, but his afternoon also included many radio rants. After the opening set of laps, Verstappen tyre conditions were worsening and was losing time on Hamilton in front. The Red Bull driver pleaded for an early stop, which was ignored by his engineers until he said: "Do you want me to repeat it again? This ******* tyre is dead."
Max vs the tyres vs the radio ⚔️ 🎧#SpanishGP 🇪🇸 #F1 pic.twitter.com/DJwxz8W9rz

— Formula 1 (@F1) August 16, 2020
A few laps after his first stop, Verstappen angrily responded to his team's message about the two Mercedes. He said: "How about we just focus on our race first instead of looking to Lewis?"
Christian Horner, Red Bull's team principal, says the frustrated radio calls shows he's "ambitious and competitive". From a supporter's point of view, Verstappen is showing leadership and ambition, and it won't be long until he wins his first World Championship. But at 22, you can understand his frustrations on closing down Hamilton.
We hope you enjoyed the article 'Spanish Grand Prix – Talking Points.' What was your favourite moment from the Spanish Grand Prix? Let us know!
Read more on Formula 1 here: