Lewis Hamilton wins Turkish GP and seals his seventh World Championship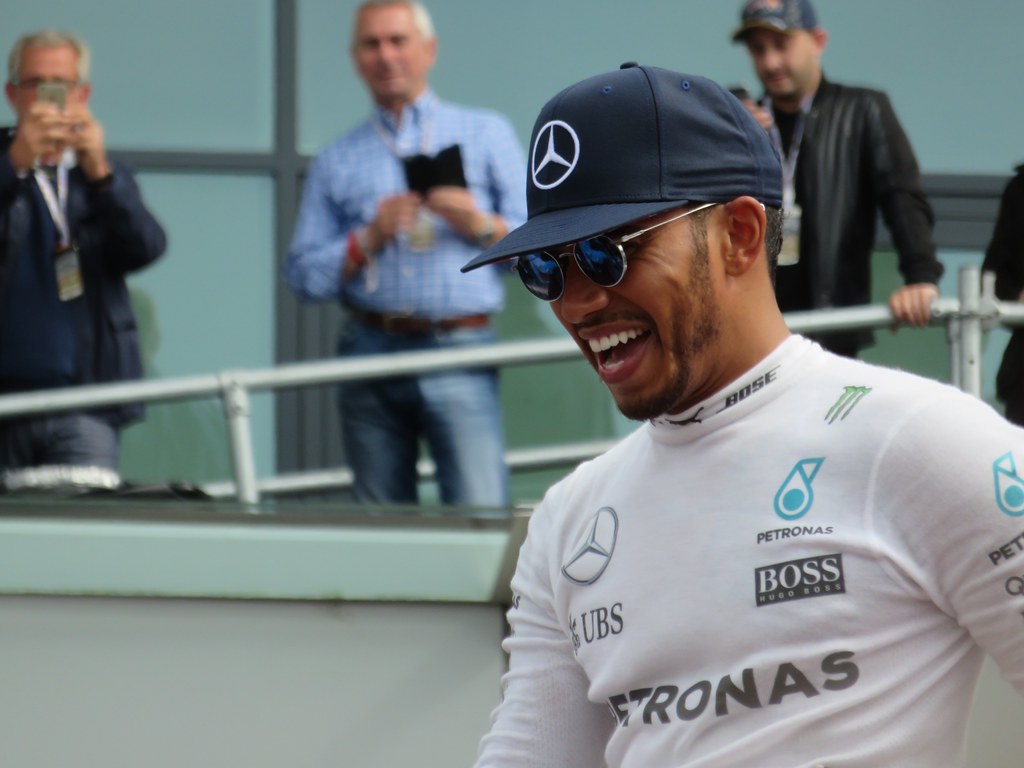 Lewis Hamilton wins Turkish GP and his seventh World Championship – equalling Michael Schumacher's record
Lewis Hamilton wins Turkish GP and seals his seventh World Championship
Lewis Hamilton wins a wet and slippery Turkish Grand Prix and equals Michael Schumacher's record of seventh World Championship.
The British driver ended over 30 seconds ahead of Sergio Perez in 2nd place – his first podium of 2020 – after deciding to stick on his 40-lap intermediates.
His competitor and teammate, Valtteri Bottas, aided Hamilton to his 7th World Championship after spinning on the first lap and struggled throughout the race, finally ending in 15th.
Hamilton now equals Michael Schumacher as the driver with the most F1 World Championship in an already record-breaking season.
However, there was drama behind him in the final sector for 2nd, as Perez went deep before letting Charles Leclerc pass him. But the Ferrari driver went wide on turn 12, and the Mexican regained his 2nd place. Sebastian Vettel also crept into 3rd for his first podium of the season.
Lance Stroll, who began the race on pole, led the race for opening 35 laps but was instructed to pit for new intermediates. The Canadian struggled for grip on his brand-new inters and fell down the pecking order, finishing 9th.
Red Bull looked the quickest car in the opening stages of the Grand Prix, but a spin by Max Verstappen after pushing Perez for 2nd saw the Dutchman suffer a flat-spot on his inters and was forced to pit. He failed to really find his speed again and suffered another small spin later on and could only finish 6th.
Carlos Sainz was sandwiched between Leclerc and Verstappen in 5th after beginning the GP in 14th. Lando Norris leapfrogged nine places for 8th place.
7 World titles. 2 Legendary drivers. pic.twitter.com/FsXcbi41A2

— Formula 1 (@F1) November 15, 2020
How Lewis Hamilton won his seventh world championship?
Rain fell on the track an hour before lights out, forcing many drivers to select the full-wet tyres ahead of a slippery opening stage of Turkish Grand Prix.
Stroll got a quick start on the grid and took the lead ahead of Perez, while Verstappen was slow-moving and fell down to 6th. Bottas lost grip of his Mercedes collided with Esteban Ocon and fell straight to back of the grid, spinning nearly five times and was lapped by Hamilton on a dreadful weekend for the Finn.
Vettel had a fantastic start and went up eight places on the first lap, while Verstappen managed to creep his way back into 4th.
The Racing Points dominated the opening stages of the Grand Prix, with Stroll nearly 10secs ahead of Perez at one point, but as the track started to dry up, so did their lead.
A train of three cars, including Alex Albon, Vettel and Hamilton caught the 'Pink Mercedes' and Ferrari's Vettel was first to blink for new inters, while Albon spun at turn four after losing grip on his tyres.
Hamilton had open-air to attack the Racing Points, as Stroll was forced to pit on lap 36 despite his concerns, removing him from his lead, and not long after, Hamilton strolled past Perez and never looked back.
The emotions spill out, as @LewisHamilton conquers the world for the seventh time ❤️👑#TurkishGP 🇹🇷 #F1 pic.twitter.com/KzqVKysLqL

— Formula 1 (@F1) November 15, 2020
Although many drivers decided to opt for a new set of inters in the final few laps, Hamilton and Perez stayed out on worn tyres and extended his lead at the front to near 30 seconds ahead of the Mexican.
His decision to overturn Mercedes orders and continue on his worn tyres helped him win his seventh World Championship, as many drivers struggled on the new set of intermediates.
Perez nearly lost 2nd place on the final set of corners after going wide, which Leclerc swooped past him, but the young driver locked up at turn 12, allowing Perez to retain 2nd and his teammate, Vettel, into 3rd for his first podium of 2020.
How about SEBASTIAN VETTEL!

From P11 on the grid, to his first podium of 2020 as well! What an incredible final lap 😱#TurkishGP 🇹🇷 #F1 pic.twitter.com/AvW00vMtuN

— Formula 1 (@F1) November 15, 2020
Heartbreak for Stroll
Following an outstanding Saturday for Stroll to earn the first pole of his career, but it was a heartbreaking day for the Canadian.
The 22-year-old was in complete control in the opening stages of Turkish GP, leading over 10 secs at one point. However, his race began to unravel on his second pit-stop, and he couldn't make his new set of tyres work and fell to 9th at the end, while Ferrari elevated from their second stop.
Alex Albon was also in contention for the first race victory of his career after Verstappen spun at the kink, with Albon mounting pressure on Perez in 2nd. However, as the track started to dry, his inter began to worn which saw the Thai-driver spin at turn four, ending any hopes for Red Bull podium.
McLaren also had a tremendous weekend after both drivers started 14th and 16th, ending the Grand Prix in 5th and 8th, and Lando Norris also earned an extra point for the fastest lap to maintain their challenge with Racing Point for 3rd in the constructors' championship.
Renault loses ground on their rivals after Daniel Ricciardo was their only driver to score points in 10th, dropping down to fifth and 18 points behind Racing Point.
Tough pill to swallow today but we showed what we can do this weekend. P3 in the Constructors' 👊

Congrats to @SChecoPerez on the podium 👏 pic.twitter.com/MySjM1UiMh

— Lance Stroll (@lance_stroll) November 15, 2020
Turkish Grand Prix – top 10 result
1st – Lewis Hamilton
2nd – Sergio Perez
3rd – Sebastian Vettel
4th – Charles Leclerc
5th – Carlos Sainz
6th – Max Verstappen
7th – Alex Albon
8th – Lando Norris
9th – Lance Stroll
10th – Daniel Ricciardo
Unstoppable 🏆#TurkishGP 🇹🇷 #F1 @LewisHamilton pic.twitter.com/3jE7W4cWQW

— Formula 1 (@F1) November 15, 2020
We hope you enjoyed the article 'Lewis Hamilton wins Turkish GP and seals his seventh World Championship.' What did you make of Hamilton's performance? Let us know!

Read more on F1 here: