Emilia Romagna Grand Prix – Driver Ratings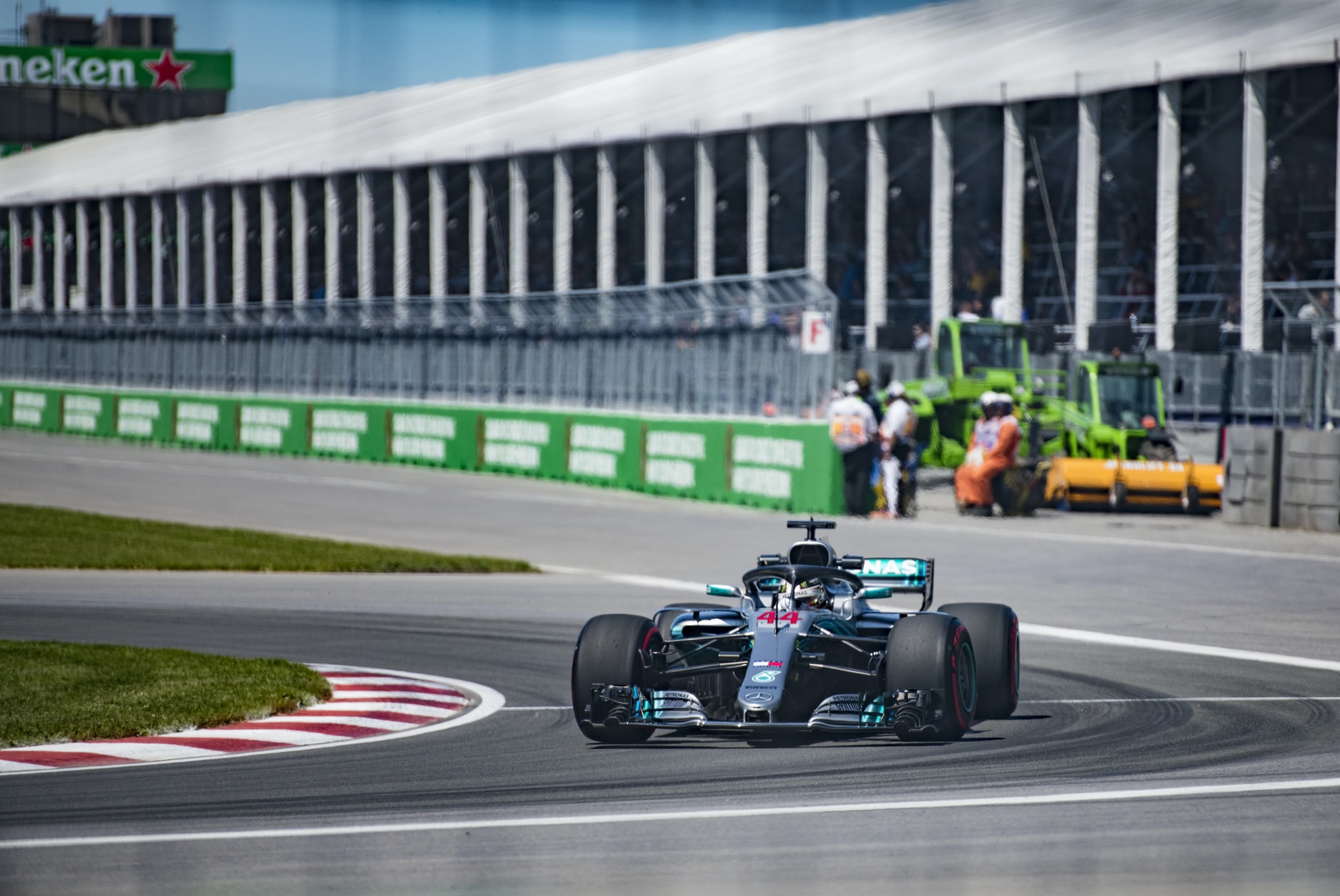 Emilia Romagna Grand Prix – Driver Ratings
Formula One travelled to Imola last weekend for the first time since 1960. Here we will go through the driver ratings from the Emilia Romagna grand prix.
Mercedes
Lewis Hamilton – 8
Bottas pitted first, and Hamilton carried on with the medium tire compound until lap 30 when the virtual safety car played into his hands. From that point onwards, he was at least 10 seconds ahead of his teammate on a circuit where there are very few overtaking opportunities. As a result, he secured his 93rd victory in Formula One, and Mercedes won the constructors championship for the seventh time in a row.
Valtteri Bottas – 7
Bottas started the race on pole position and held P1 throughout the opening laps. He picked up some debris on lap 2 however, which hampered his breaks for the remainder of the grand prix.
SEVEN IN A ROW 🏆🏆🏆🏆🏆🏆🏆#ImolaGP 🇮🇹 #F1 @MercedesAMGF1 pic.twitter.com/vIITnZnkNK

— Formula 1 (@F1) November 1, 2020
Red Bull
Max Verstappen – N/A
Verstappen cruised past Bottas on lap 43 and looked set for another strong finish at Imola before his back tire exploded just 8 laps later. As a result, the safety car was deployed on lap 51.
Alex Albon – 4
Alex Albon also had a disastrous end to the Emilia Romagna grand prix and he finished the race last in P15. As he tussled with Sergio Perez on the restart, he lost control of the car and almost collided with the Sainz and Norris behind him.
Running P2 with 12 laps to go at Imola – and disaster strikes for Max Verstappen 😧 💥#ImolaGP 🇮🇹 #F1 pic.twitter.com/TDNzPHPdYq

— Formula 1 (@F1) November 1, 2020
McLaren
Lando Norris – 7
The two McLaren divers stuck together throughout the grand prix. Norris lost out to his teammate Carlos Sainz, but neither were able to gain places on the opening lap.
Carlos Sainz – 7
Sainz did well not to collide with Alex Albon on lap 58 as the Red Bull driver spun across the circuit, but he was unable to move further up the pack and finished P7.
🇮🇹P7 and some more points after a well executed race. It was very difficult to overtake and I had a big moment avoiding Albon after the restart! I managed to save it and bring the car home for a positive double points finish for the team. We keep going!

👉https://t.co/r5jRLZutpa pic.twitter.com/oZpcNowHSi

— Carlos Sainz (@Carlossainz55) November 1, 2020
Ferrari
Charles Leclerc – 8
Charles Leclerc had another fantastic race at Imola. He struggled to warm up his tires after the restart and was overtaken by Daniil Kvyat. P5 was a strong finish from Leclerc though as he continues to push his car to the limit.
Sebastian Vettel – 5
Vettel fell victim to a 13.3 second pit stop which put an end to his grand prix. He had a fantastic first stint which edged him closer to the points, but he struggled to undo the damage and finished P13.
Race Results#essereFerrari 🔴 #ImolaGP pic.twitter.com/4SF87rBY5z

— Scuderia Ferrari (@ScuderiaFerrari) November 1, 2020
Renault
Daniel Ricciardo – 8
Daniel Ricciardo continues to end his time with Renault on a high and he secured another P3 finish on Sunday afternoon. Much of the work was done during the final five laps, and he defended the himself brilliantly against Charles Leclerc and Daniil Kvyat.
Esteban Ocon – N/A
Ocon suffered from a multitude of technical problems including an issue with the clutch, and he retired from the race on lap 30. As a result, the virtual safety car was deployed.
Second podium of 2020 for @danielricciardo!! 💪#ImolaGP 🇮🇹 #F1 pic.twitter.com/6GUctHRoy7

— Formula 1 (@F1) November 1, 2020
Alfa Tauri
Pierre Gasly – N/A
Pierre Gasly was unable to replicate a great qualifying session on Sunday afternoon and he was forced to retire from the race on lap 9 with a terminal engine problem.
Daniil Kvyat – 8
Thankfully, Daniil Kvyat was there to save the day for Alfa Tauri with a P4 finish. He had a good restart as he made his way past Perez, Albon and Leclerc to get well within the points.
SAFETY CAR IN: "CHARGE ON" 🎧@kvyatofficial = YES 🚀#ImolaGP 🇮🇹 #F1 @AlphaTauriF1 pic.twitter.com/rCeuzoMy97

— Formula 1 (@F1) November 1, 2020
Racing Point
Lance Stroll – 4
Lance Stroll almost took out one of the Racing Point mechanic's as he struggled with cold breaks on his pit stop. His teammate saw much more of the action during the grand prix though whilst stroll finished near the back of the pack.
Sergio Perez – 8
Perez got past Albon on the restart before the Red Bull driver lost control of his car. He might have been able to get past Charles Leclerc as well if there had been a few more laps remaining.
A scary moment in the @RacingPointF1 pit lane 😧

He's thankfully ok, according to the team 😌#ImolaGP 🇮🇹 #F1 pic.twitter.com/GsIUyM7dIJ

— Formula 1 (@F1) November 1, 2020
Alfa Romeo
Antonio Giovinazzi – 7
Giovinazzi did well not to collide with his teammate on the opening lap as Raikkonen tried to avoid Magnusson. He kept the drivers behind him at bay, and managed to finish the race P10.
Kimi Raikkonen – 8
With George Russell out of the race, both Alfa Romeo drivers got within the points and Raikkonen finished just ahead of his teammate in P9. After starting P18, Kimi was voted as Driver of the Day at Imola.
From P18 at the start to P9 at the 🏁

You voted for Kimi as your Driver Of The Day at Imola! 🏆😎#ImolaGP 🇮🇹 #F1 pic.twitter.com/ZG2LebNNxe

— Formula 1 (@F1) November 1, 2020
Haas
Roman Grosjean – 5
Grosjean pushed hard but struggled for pace throughout the grand prix and finished P14.
Kevin Magnussen – N/A
Magnusson had a spin on the opening lap. It took him awhile to get the car back on track, and he retired from the race on lap 51 with no chance of getting near the points.
Guenther summarises a difficult afternoon in Imola.#HaasF1 #ImolaGP pic.twitter.com/ItBnhZdKp5

— Haas F1 Team (@HaasF1Team) November 1, 2020
Williams
George Russell – N/A
It was heartbreak for George Russell at Imola. Just 10 laps stood between him and his first championship point before he lost control of the car and ran into the barrier. With no one else to blame, it was no doubt the worst moment of his F1 career so far.
Nicholas Latifi – 7
Latifi carried on without pitting throughout the first stint and managed to secure P11 by the end of the race with Vettel, Stroll, Albon and Grosjean behind him.
Ever tried, ever failed… pic.twitter.com/aIbc3rx0uT

— Formula 1 (@F1) November 2, 2020
Thanks for reading the article 'Emilia Romagna Grand Prix – Driver Ratings'. Who do you think will come out on top next race weekend? Let us know!
Read more on F1 here: