Lewis Hamilton wins Spanish GP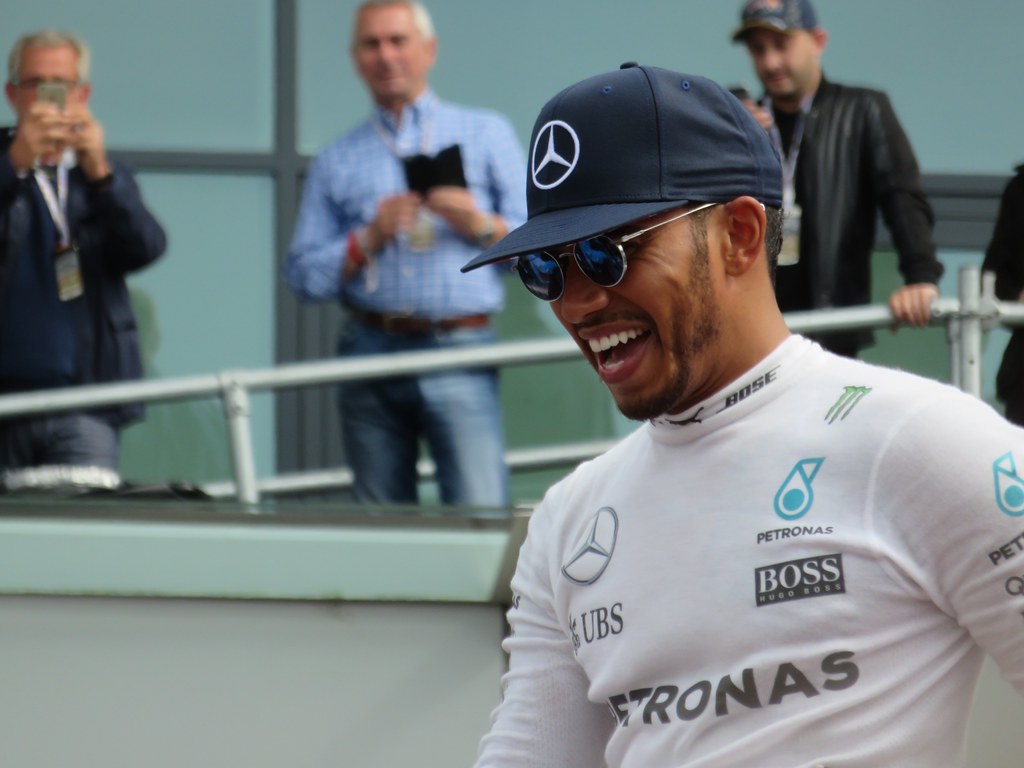 Lewis Hamilton steamed to victory in Spain to earn the 88th victory of his career, as Max Verstappen separated the two Mercedes for 2nd
Lewis Hamilton led from pole and cruised to victory in Spanish Grand Prix collecting number 88 of his career and fourth consecutive win in Barcelona. Hamilton's win extended his lead to 37 points in the Driver's championship over Verstappen, who is now six ahead of Bottas.
The British driver broke a few records over the weekend in Barcelona, claiming his 156th podium finish, a new record, beating the previous record held by Michael Schumacher. Today's victory is now three wins away from equalling Schumacher's record of 91 victories in F1 history.
Mercedes did lock-out the front grid in qualifying but Valtteri Bottas struggled on the opening lap in which Max Verstappen separated the two 'Silver Arrows' on the podium.
Bottas was quickly under-pressure from lights out, as Max Verstappen and Lance Stroll overtook the Finn into turn one, putting him in 4th in the opening lap. As Hamilton and Verstappen grew the gap ahead, Bottas was stuck behind Stroll for five laps until the Mercedes pace was too much.
However, Bottas slow start hampered his Spanish Grand Prix and couldn't close the gap to his teammate and Red Bull's Max Verstappen, who cruised to 2nd. Although the Dutchman voiced his frustrations over radio on the about his tyre conditions in which his engineers finally caved in.
On his return to F1, Sergio Perez achieved a respectful 4th on a one-stop race but his afternoon was hampered by a 5-second penalty. The Mexican was handed the penalty by the stewards after he ignored the blue flags on Hamilton behind him. Racing Point's Lance Stroll was the only driver nearby his teammate and will take 4th, whereas Perez drops down to 5th.
ICYMI: Our top ten in Spain on Sunday 👀#SpanishGP 🇪🇸 #F1 pic.twitter.com/IRrXB95v1e

— Formula 1 (@F1) August 16, 2020
Better weekend for Sebastian Vettel
In his home Grand Prix, Carlos Sainz enjoyed a better weekend compared to the two weeks in Silverstone, finishing in 6th ahead of a surprising Sebastian Vettel. The German could only manage 11th in qualifying and struggled to get himself in the top 10 before deciding to for a one-stop strategy.
Yet, tensions rose on the radio between engineer and Vettel as miscommunication seemed Ferrari suggest carrying on his current tyres, which Vettel suggested a few laps before and couldn't manage his pace.
And the lack of tyre-wear was clear to see, with Carlos Sainz quickly closing the gap on the Ferrari and overtook the German. But Vettel showed his experience and quality to keep ahead of Albon, who was on a fresher medium tyre, to hang onto 7th. Besides, the relationship is clearly on a wire and will painful watch for Vettel's fan in remaining of 2020 season.
Red Bull's Alex Albon, AlphaTauri's Pierre Galsy and McLaren's Lando Norris rounded up the points finish. Charles Leclerc was the only retirement of the race after suffering engine failure in his battle for 10th against Norris.
Mid-way battle
Alex Albon was the first driver to pit and surprisingly went onto the harder tyres, which placed him in dirty traffic air. The Red Bull driver spent over 20 laps behind Esteban Ocon and Kevin Magnussen and lost valuable time to the Racing Points in 4th and 5th.
Albon was later brought in for medium's and found himself behind Carlos Sainz, who seemed to have a better pace against the Red Bull. The strategy to bring Albon in first and onto the hard tyres ended his race early-on and couldn't have any influence on the race in Spain.
Lando Norris and Charles Leclerc, the two former F2 drivers, were putting on a spectacle for 10th, with the Ferrari man trying to force his way past Norris on the fresher tyres. The British driver managed to hold off Leclerc and finally got away from the Ferrari. Leclerc's, on the final sector, engine turned off and he spun just before the final corner, eventually resulting in Leclerc's retirement.
Frustration for Charles Leclerc as his race ends prematurely in Spain 😐#SpanishGP 🇪🇸 #F1 pic.twitter.com/w1z6zqoIg3

— Formula 1 (@F1) August 16, 2020
The driver of the Day – Sebastian Vettel
Vettel, who was struggling with tyre-wear at the end of the race, managed to keep ahead of Red Bull's Alex Albon and earn some valuable points. However, the German could have been celebrating more if his engineer were clearer in communication and could have saved his tyre's for a one-stop earlier.
Spanish Grand Prix – Top 10
1 – Lewis Hamilton
2 – Max Verstappen
3 – Valtteri Bottas
4 – Lance Stroll
5 – Sergio Perez
6 – Carlos Sainz
7 – Sebastian Vettel
8 – Alex Albon
9 – Pierre Gasly
10 – Lando Norris
We hope you enjoyed the article 'Lewis Hamilton wins Spanish GP, Verstappen separates the Mercedes.' What was your favourite moment of the Spanish Grand Prix? Let us know!
Read more on Formula 1 here: