British Grand Prix – Talking Points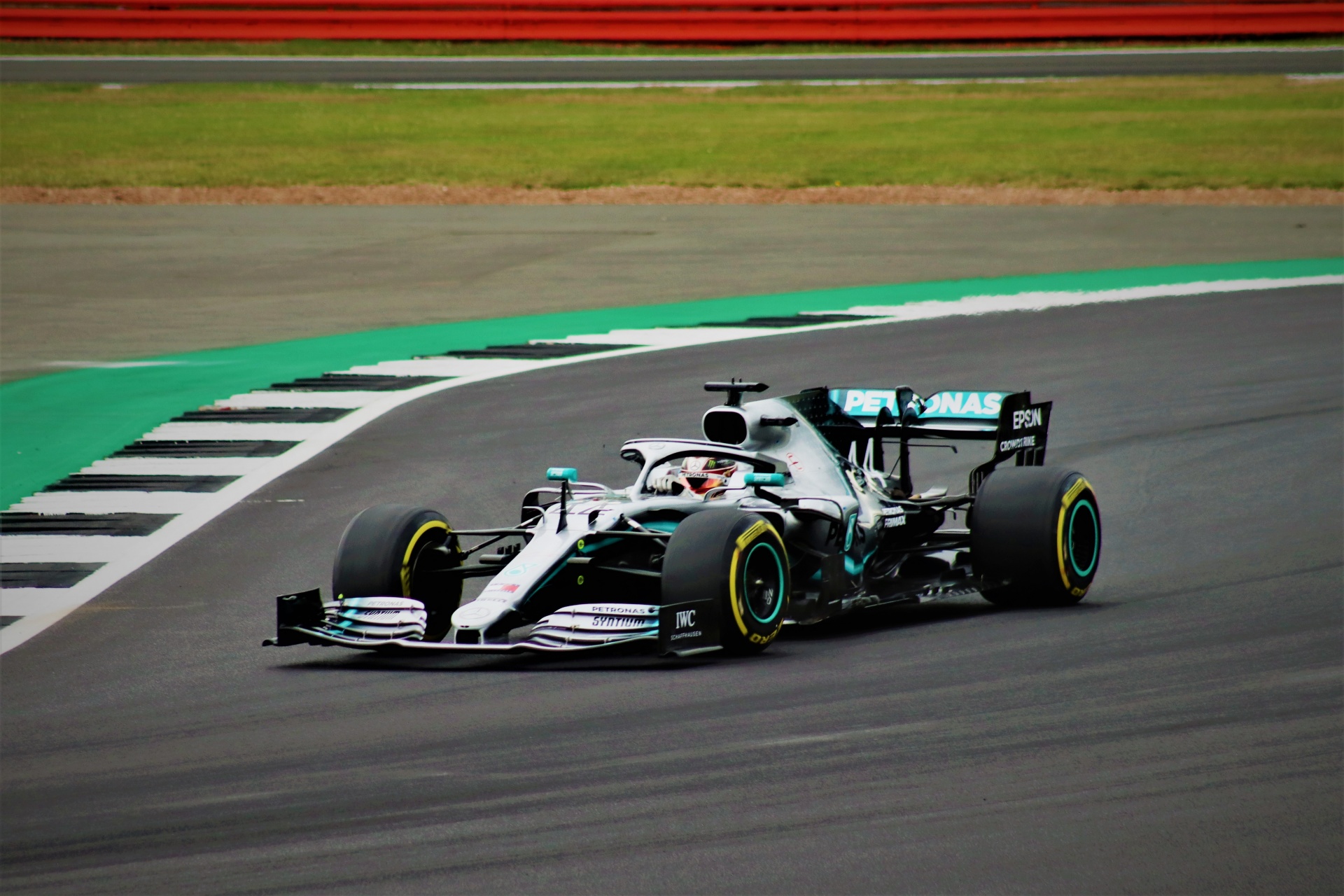 All the Top Stories from the British GP
British Grand Prix – Talking Points
The British Grand Prix was heading to a predictable ending until everything broke loose on the final few laps. Three punctures in three laps, as Lewis Hamilton crawled over the line with three working wheels to secure his seventh Silverstone victory in his F1 career.
Below are my talking points from the past weekend of British Grand Prix.
Your points-scorers in Silverstone! 👇#BritishGP 🇬🇧 #F1 pic.twitter.com/ebzaFamwUv

— Formula 1 (@F1) August 2, 2020
No-one can stop Lewis Hamilton
Literally, nothing can stop Lewis Hamilton from claiming his seventh World Championship. Not even a punctured tyre.
Once again, Mercedes and Hamilton were in the league of their own and unchallenged from none. It seemed Hamilton was coasting to victory until his left-front tyre burst on the final lap. The British driver had to limp home to his seventh victory at Silverstone.
Even with three wheels, Red Bull yet couldn't catch the Mercedes. If it burst just one corner before, then Verstappen would have been victorious. But Hamilton was packed with luck in his home Grand Prix.
Whilst you can be an exceptional driver throughout the season, every driver requires some luck along the way, and Hamilton unquestionably received that at Silverstone.
Sadly, I can't see anyone coming close to Hamilton or Mercedes this season and will be a straightforward seventh World Championship for Hamilton.
Eyes front left as Lewis Hamilton somehow makes it back to parc ferme at Silverstone 👀 😮 #BritishGP 🇬🇧 #F1 pic.twitter.com/LMSrNgt0eL

— Formula 1 (@F1) August 2, 2020
Were Red Bull right to pit Max Verstappen?
This argument will provoke debate throughout the week in which Max Verstappen could have secured his first win of 2020.
Red Bull believed they had secured 2nd but wanted to make sure by switching Verstappen's tyres after Bottas puncture. However, the pit-stop caused the Dutchman to miss out on his first victory.
Verstappen was remarkably lucky to receive 2nd place as the Mercedes were just exceedingly quick for Red Bull. After the race, Christian Horner, Red Bull's team principal, defended the decision and said: "The tyre that came off the car had about 50 little cuts in it," said Horner. "So, it's been through debris".
So close, @Max33Verstappen 👀 😲#BritishGP 🇬🇧 #F1 pic.twitter.com/Qthn6bK9ME

— Formula 1 (@F1) August 2, 2020
It seemed there was lots of debris on the circuit and Verstappen's tyres could have easily given way – similar to Hamilton, Bottas and Sainz. Throughout the race, the Red Bull driver was lonely and had no pace to resemble the Mercedes. So, getting 2nd is a huge accomplishment for the team.
Red Bull made the right decision to bring Verstappen in and consolidate 2nd.
Is Pressure building on Alex Albon?
Verstappen's teammate, Alex Albon, had another weekend full of emotions, as he continued to hunt down his first podium finish.
His weekend got off to a bad start, crashing in Friday's morning practice session and missing out on the afternoon session. Then, couldn't summon a quick enough time in Qualifying session two and had to start in 13th.
Albon was under loads of pressure heading into this weekend after two poor performances in Hungary and Austria. And it seemed the Red Bull driver was struggling under pressure.
On the opening lap, Albon saw an opportunity to get past Kevin Magnussen on the last corner but quickly backed off. However, his front-left tyre collided with Magnussen's left-rear tyre and sent him into the barrier.
Early drama at Silverstone 😮

And an early exit for Kevin Magnussen after a big collision with Alex Albon 💥#BritishGP 🇬🇧 #F1 pic.twitter.com/b6Je5qUZgq

— Formula 1 (@F1) August 2, 2020
Not only did Albon suffer damage but also a +5sec penalty in his pit-stop to re-entered in 18th place. His confidence must have been at an all-time low but Albon dug-in and ended the race fantastically, rising nine places into 8th and into the points.
Whilst Red Bull are hoping Albon can at least match Verstappen pace. This weekend showed the courage and determination the driver has, and he can only improve.
Red Bull was quick to remove Pierre Gasly after a bad opening few months and I believe there will regret doing the same to Alex Albon.
George 'Mr Saturday' Russell
Everyone had their eyes fixed on the middle-pack in the British Grand Prix, but Russell had another excellent weekend in the Williams.
For the third consecutive race, Russell managed to qualify for Q2 on Saturday and started on the grid in 15th. Although, the British driver was handed a five-grid penalty for not slowing down on yellow flags in Q1 in which saw him rise to 9th on that exact flying lap.
To confirm.*#BritishGP 🇬🇧 | #WeAreWilliams 💙

*We were going to post this at the chequered flag but weren't 100% sure where we finished amidst all the mayhem 🙈 pic.twitter.com/EKzWFEX88q

— WILLIAMS RACING (@WilliamsRacing) August 2, 2020
Williams has noticed their car being faster on Saturday and the past three Sunday races have been frustrating for British-based team. However, Russell managed to drive his way into 12th, with some luck and plenty of overtaking along the way.
Obviously, Williams would prefer to be regularly in the points, but Russell is starting to show his promise and won't be long till he accumulates his first points in his F1 career.
We hope you enjoyed this article 'British Grand Prix – Talking Points'. What was your favourite moment from the British GP? Let us know!
Read more on Formula 1 here: