Lewis Hamilton wins seventh British GP despite puncture on last lap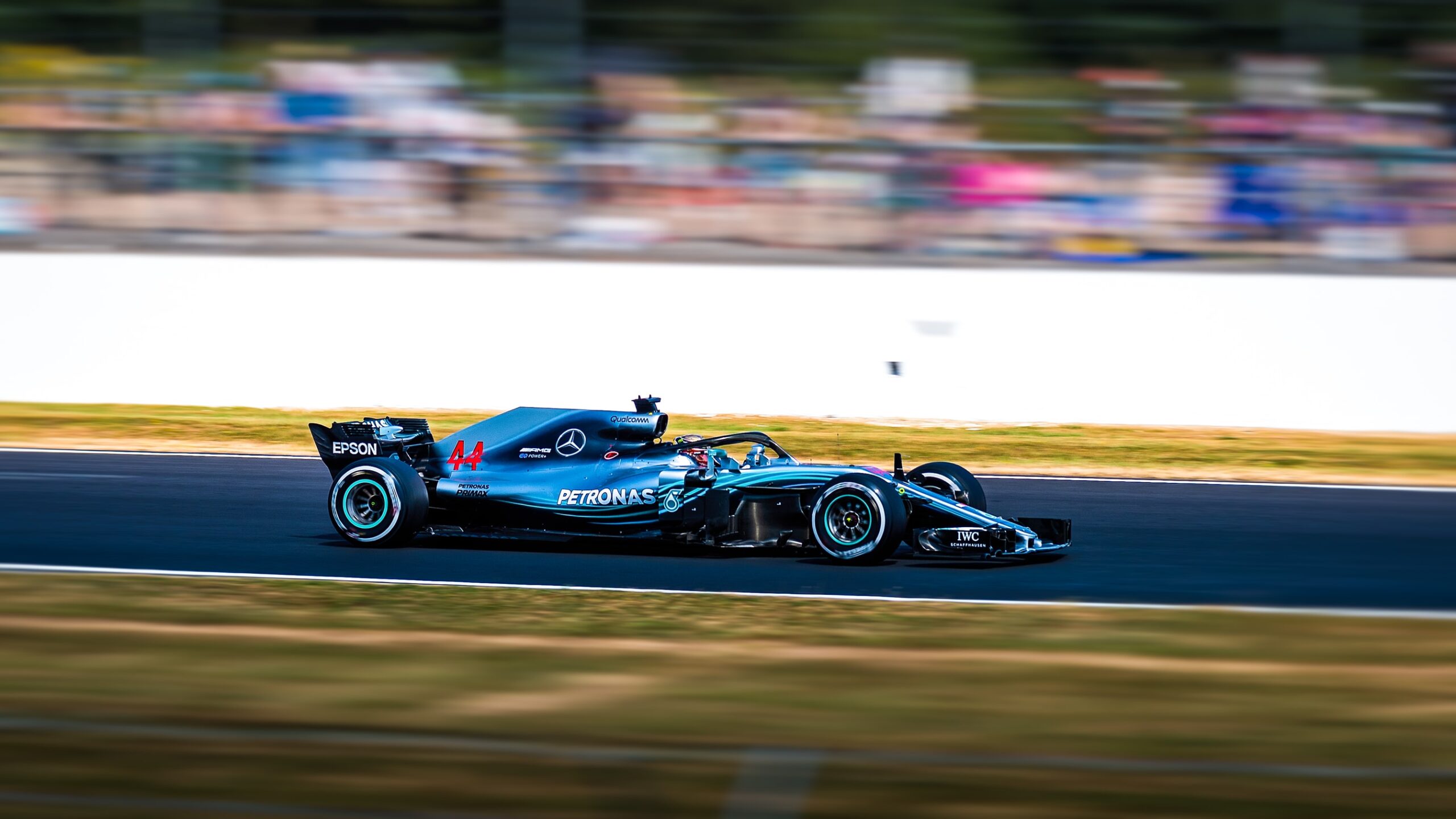 Lewis Hamilton wins record seventh victory at Silverstone despite a last-lap puncture
Lewis Hamilton wins seventh British GP
An easy day for Mercedes quickly turned to chaos into the final three laps, as Valtteri Bottas and Lewis Hamilton both suffered tyre punctures. 
It seemed another Mercedes 1-2 into lap 50 but Bottas was first to experience a puncture. The Finn managed to crawl himself into the pits, before re-entering in 11th and missing out on vital points. Red Bull took the decision to secure 2nd place by pitting Max Verstappen, but it turned out to be an insane choice on the final lap. 
Hamilton stormed past the pit lane to enter lap 52 – last lap – but quickly suffered a puncture on the first corner. The World Champion was crawling to victory after having a +35sec on Verstappen, due to his earlier stop, and dragged the Mercedes over the line, recording his seventh victory at Silverstone. 
The six-time world champion wins his seventh race at Silverstone – the most any driver has recorded – moving two ahead of fellow Brit Jim Clark and Alain Prost.
Amid the chaos, Ferrari's Charles Leclerc managed to finish in the final podium spot ahead of Renault's Daniel Ricciardo in 4th. 
Lando Norris carried on with his final lap heroics by overtaking his teammate, Carlos Sainz, who was another casualty of tyre-wear. The Spaniard was making ground on Leclerc before sustaining a puncture on the end of lap 51, dropping him to 13th. 
Esteban Ocon sneaked into 6th, ahead of AlphaTauri's Pierre Gasly in a fantastic drive by the French driver. Red Bull's Alex Albon will be in a mix of emotions after colliding with Kevin Magnussen on the opening lap, was handed a +5sec penalty but still achieved points by finishing in 8th. 
Racing Point's Lance Stroll and Ferrari's Sebastian Vettel rounded off the top 10 at the British Grand Prix. 
🏁 TOP 10 FINISHERS 🏁

Hamilton 📸
Verstappen
Leclerc
Ricciardo
Norris
Ocon
Gasly
Albon
Stroll
Vettel#BritishGP 🇬🇧 #F1 pic.twitter.com/Eqzj8C2FmB

— Formula 1 (@F1) August 2, 2020
Lewis Hamilton's Last Lap Drama
The British Grand Prix always turns out to be an entertaining race. But supporters could have never predicted the outcome on the final lap. 
Bottas was reporting problems with his vision and vibrations on his car throughout the race. The Finn then suffered a puncture on his left-front tyre, seeing the Red Bull zoom past him before entering the pits. 
Verstappen also told his engineers about his tyre-wear and prompted Red Bull to bring in the Dutchman after Bottas' puncture. 
However, it turned out Verstappen could have won his first race of 2020 if the driver stayed out. Lewis Hamilton also sustained a puncture, on the exact same tyre, on his final lap. Although, the British driver managed to crawl to victory after Verstappen was too far behind to catch Hamilton. 
Red Bull got the luck of the straw with Bottas but turned out to be extremely unlucky.
Verstappen could have stayed out and suffered the same outcome and potentially lose his 2nd place. Overall, a great result for Red Bull and Verstappen. 
Alex Albon recovery race
Just this time last year, Pierre Gasly was in the Red Bull seat but was later replaced by Alex Albon due to poor performances. 
Now however, pressure seems to be building on Albon in another disappointing weekend for the young driver.
In Friday's practice session, Albon collided into the barrier, causing major damage and missed second practice in the afternoon. Then, Albon failed to progress to Q3 in qualifying and started in 13th. 
The Thai driver struggled on the opening lap at Silverstone, failing to make any positions, before colliding with Haas' Kevin Magnussen in the final corner on lap one. Albon's left front made contact with Magnussen's right rear, sending him into the gravel and hitting the barrier. 
The collision was investigated by the stewards and handed Albon a five-second penalty for causing a collision, which was taken in his 2nd pit stop. 
Despite potentially losing confidence, Albon restarted rock-bottom and rose nine places, into 8th, to secure points for Red Bull and himself to turn a disappointing weekend into the pleasing afternoon for Albon. 
Hopefully, Albon can build on his performance today and start pushing for his first podium finish.
We hope you enjoyed the article 'Lewis Hamilton wins seventh British GP despite puncture on last lap.' What did you make of the British GP? Let us know!
Read more on F1 here: