Fernando Alonso Joins Renault for the 2021 F1 Season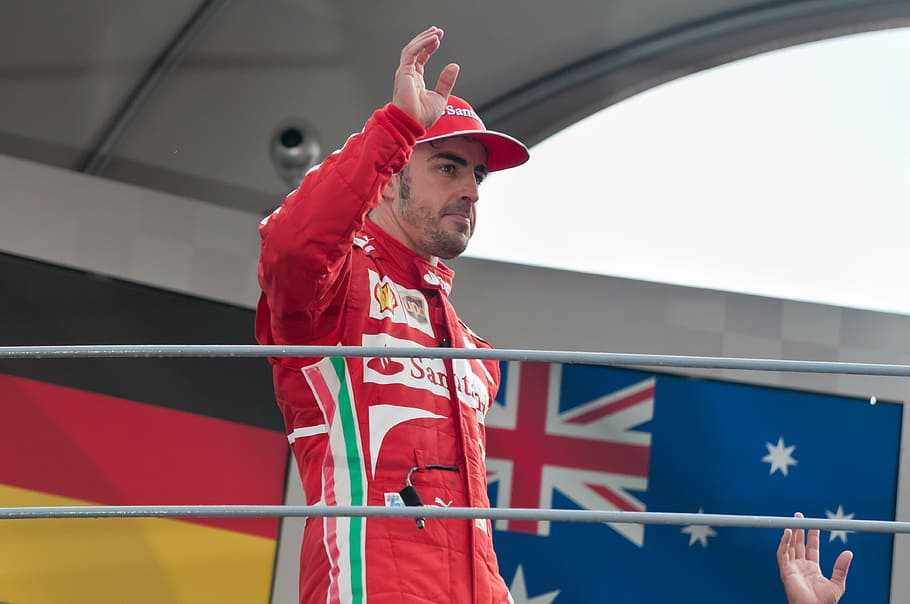 Why Renault have turned to Fernando Alonso for the 2021 F1 season
Fernando Alonso has made a sensational return to Renault for the 2021 F1 season, 12 years after his second stint with the racing company.
The two-time world champion will make his return to Renault for the third time in his career, after a second stint in 2008-2009.
Alonso, who is set to be 39 when he returns, will replace the outgoing Daniel Riccardo to McLaren for the 2021 season and partner alongside Esteban Ocon.
OFFICIAL NEWS

🏁 Fernando Alonso joins Renault DP World F1 Team 🏁
Renault DP World F1 Team is pleased to confirm Fernando Alonso alongside Esteban Ocon in its driver line-up for the 2021 season.

👉 https://t.co/yjnnGHh8Yb #RSspirit @alo_oficial @OconEsteban pic.twitter.com/Qe0WfBazzN

— Renault F1 Team (@RenaultF1Team) July 8, 2020
Since leaving McLaren in 2018, Alonso has won the 24 Hours of Le Mans twice, won FIA WEC Championship in 2019, and most recently finished 13th in the Dakar Rally. But, the 38-year-old is ready to return to his beloved sport and earn some podium finishes with Renault.
Speaking to F1's official website, Fernando Alonso said: "I have principles and ambitions in line with the team's project. Their progress this winter gives credibility to the objectives for the 2022 season and I will share all my racing experience with everyone from the engineers to the mechanics and my team-mates. The team wants and has the means to get back on the podium, as do I."
Why has Renault decided to turn the experienced driver of Fernando Alonso, instead of dipping into their driver academy?
Why Fernando Alonso at Renault F1?
Ever since Fernando Alonso's last Championship-winning campaign, Renault has only finished in the top three once in the past nine seasons, with that coming one season after in 2007.
However, in 2018, it seemed Renault was heading in the right direction after finishing in 4th on 122 points, but still 297 points behind Red Bull.
The capture of Daniel Riccardo from Red Bull in 2019 seemed Renault was ready to challenge the top three, however, it was a completely different story. The French racing company finished in 5th, 31 fewer points than the previous campaigns.
Whilst the 2020 F1 season has only begun, McLaren has already shown their pace by finishing on the podium, whereas Esteban Ocon finished in 8th and Riccardo retired.
Renault's car has fallen since 2018 and needs someone experienced to help build a podium finishing car and drive to the car to full limits.
Fernando Alonso is known to personally be involved in the car specifications and put ideas forward, which was seen in Netflix's Drive to Survive with McLaren. Renault could be using Alonso to build a faster car using his knowledge and experience ahead of bringing through some of their academy drivers in 2022.
What about the Renault sport academy?
When the reporting's arose yesterday about Fernando Alonso's potential return, many F1 supporters took to social media to voice their frustrations at blocking their academy drivers.
Renault currently has academy drivers, Guanyu Zhou and Martin Lundgaard, who are both competing in the F2 Championship in 2020.
Zhou, 21, competed in his first F2 championship last year, finishing only 7th and failed to win a single race. All eyes will be on the 21-year-old in 2020, who earned the pole at the Austria Grand Prix in F2 but could only finish 17th and 14th in the opening two races.
Lundgaard, 18, competed in the F3 Championship in 2019, finishing 6th and was promoted to F2 in 2020 to drive for ART Grand Prix. In his first two races over the past weekend, the 18-year-old finished 4th and 5th, and also earned the fastest lap of the second race.
Both drivers need another year or so in F2 as either has shown any winning form to be considered to be part of F1. Lundgaard is only 18 and has just entered into his first season in F2 but is already showing real promise in his opening two races.
Zhou has failed to win a single race in his two seasons in F2. I don't understand why he should be considered making the step-up to F1.
Both George Russell and Lando Norris earned their promotion to F1 by finishing 1st and 2nd respectively. You need to be winning in F2 to be considered to drive in F1, which Zhou has clearly not done yet.
What do you think? Did Renault make the right call to bring back Fernando Alonso? Let us know?
Read more on F1 here: