Portuguese Grand Prix – Talking Points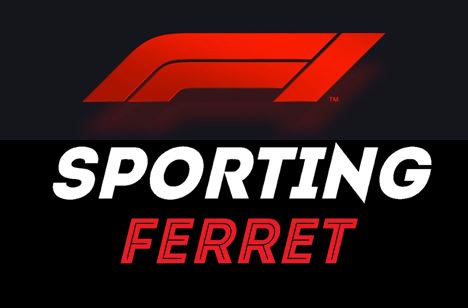 All you need to know from the Portuguese GP
Portuguese Grand Prix – Talking Points
Lewis Hamilton had the 92nd win of his career after winning the Portuguese GP. With this he passed Michael Schumacher's 14-year-old record of 91 wins to become the most successful driver in F1's history. As the British driver inches closer to his seventh driver title, here are some talking points from the weekend.
Hamilton breaks Schumacher's Record
Lewis Hamilton put up yet another brilliant performance at the Algarve Circuit to take his 92nd victory at the Portuguese GP. He is now the most successful driver in F1's history in terms of race wins. It wasn't easy though, starting on the medium compound, Hamilton had no grip during the beginning of the race, this led to him being overtaken by his teammate & by the Mclaren of Carlos Sainz. Once the tyres came up to temperature he wasted no time to overtake Sainz and regain the lead by the 20th Lap. With 256 points & a 77 points gap to Bottas in second, Hamilton's quest to his 7th Driver Title inches closer every weekend.
HE'S DONE IT! 9⃣2⃣ WINS! LEWIS MAKES @F1 HISTORY. pic.twitter.com/y1aFx02gpP

— Mercedes-AMG F1 (@MercedesAMGF1) October 25, 2020
End of the title fight for Bottas ?
Similar to the previous weekend, Valtteri Bottas was the fastest driver in all 3 practice sessions. The Finnish driver lost the pole position to Hamilton by 100th's of a second. After an initial first lap of chaos he overtook his team mate & seemed to have everything under control. However this was short lived with Hamilton flying past the Finnish driver on the 20th lap. Now with a 77 points difference between him & Hamilton & with only 5 races to go, Bottas' fight for the Drivers Championship seems to have concluded.
2nd place in Portugal 🏆#VB77 #F1 #PortugueseGP @MercedesAMGF1 @F1 pic.twitter.com/moYsWiHaEr

— Valtteri Bottas (@ValtteriBottas) October 25, 2020
The Prancing Horse back in action
Ferrari finally had a good weekend at Portimao with both of its drivers finishing in points after the Tuscan GP. The Maranello based outfit's upgrades seem to have improved the on-track performance of  the SF 1000. Leclerc managed to hold his 4th position meanwhile Vettel jumped from P15 to P10 after overtaking Raikkonen. It is crucial for Ferrari to have both its drivers finish in points as it tries to hold on to its 6th position in the Constructors Championship with Alpha Tauri close on their heels.
Race Results 🏁
Bravi Ragazzi ❤️👏 #Seb5 #Charles16 #essereFerrari 🔴 #PortugueseGP pic.twitter.com/RkorhnSa1R

— Scuderia Ferrari (@ScuderiaFerrari) October 25, 2020
Stroll's Struggle & Perez's Recovery
Racing Point had a tough weekend, this was after Sergio Perez's first lap spin as well as Lance Stroll's contact with Lando Norris in the first corner. While Stroll's contact & subsequent penalties led to his retirement from the race, Perez once again demonstrated his skills, going from last on the grid in the first lap to finishing P7 at the end of the race. While it was disappointing to see him getting overtaken by Gasly & Sainz, he undoubtedly turned the tide & had an excellent recovery.
Driver of the day, and rightly so 💪#PortugueseGP #F1 pic.twitter.com/yhbnZKjgiX

— BWT Racing Point F1 Team (@RacingPointF1) October 25, 2020
Gasly's Strong Performance Continues
With a new Chassis under him, Pierre Gasly's AlphaTauri dominated the entire midfield. Starting P9 on the grid the French driver was in no mood to slow down. Taking on the likes of Ricciardo, Raikkonen, Perez & Sainz, his race pace and sheer determination led to him finishing P5. His overtakes on Ricciardo & Perez on the main straight, with constant pressure from Sainz were nothing short of spectacular.
"That race was so cool!"

P5 on Sunday made it back-to-back top 6 finishes for @PierreGasly – and extended his points-scoring streak to 9 💪#PortugueseGP 🇵🇹 #F1 pic.twitter.com/KmcL3dO0Id

— Formula 1 (@F1) October 26, 2020
Norris's Luck to Blame ?
Lando Norris had a pretty  good start in the Portuguese GP. With the choice of the Soft compound, the British Driver and his team mate caught up with the Silver Arrows in no time. However once the Medium Compound got up to the temperature, both the Mclaren's lost their advantage as the medium compound runners started overtaking them. This eventually led to Stroll trying to overtake Norris on the 18th Lap from the outside of turn 1, subsequently ending in damage for both the drivers. After this Norris made his way from the back to finish P13 after having to make an additional pitstop on his 2nd stint because of a puncture. This is Lando's third consecutive weekend without a points finish .
LAP 18/66

Stroll's tries to overtake Norris around the outside of Turn 1 and there's contact! 😮

The Canadian spins off, both drivers have wing damage and they've returned to the pits for repairs#PortugueseGP 🇵🇹 #F1 pic.twitter.com/F0ANqmgaeW

— Formula 1 (@F1) October 25, 2020
Albon's Weekly Woes continue
Alex Albon's struggles continued in Portimao. Starting P6 on the grid, the first lap saw him falling back into the midfield as he struggled for grip like the rest of the medium compound runners. Albon soon ended up getting stuck in the midfield traffic & unlike Perez he couldn't make his way out. Another factor which kept him behind was his 2 stops in the pits where he chose the Soft compound for his 2nd stint, all of these conjoining factors led to him finishing P12. With 5 more races to go in this season Albon will need to perform if he wants to hold on his seat in F1.
Race Result #PortugueseGP 🇵🇹🏁: HAM, BOT, Max P3 🏆, LEC, GAS, SAI, PER, OCO, RIC, VET. Alex P12 👏 #F1 pic.twitter.com/GOQyrYHEnP

— Aston Martin Red Bull Racing (@redbullracing) October 25, 2020
We hope you enjoyed this article ' Portuguese Grand Prix – Talking Points'. What was your favourite moment from this weekend's GP? Let us know!
Read more on Formula 1 here: