Does Daniel Ricciardo deserve to be in a top car?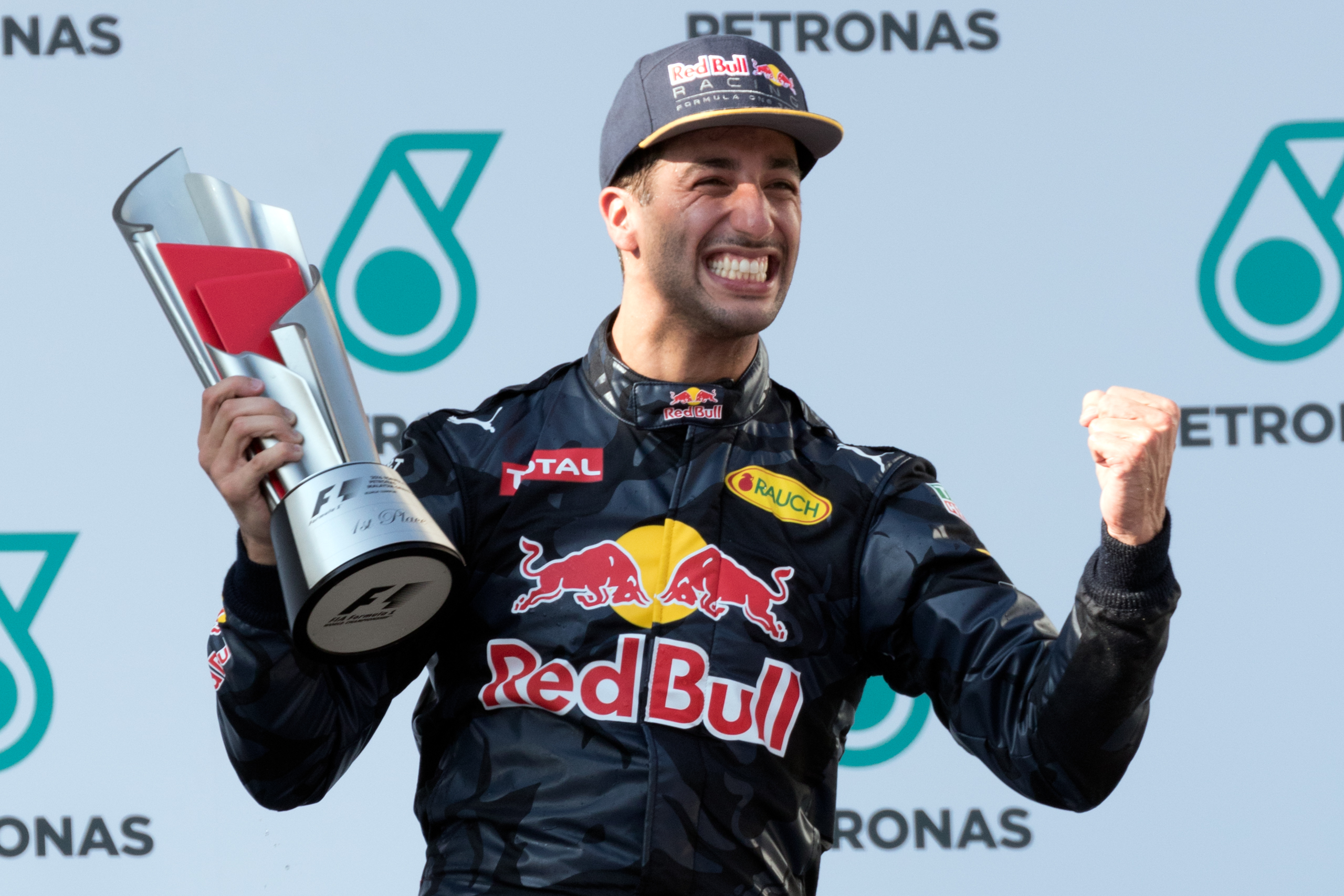 Does Daniel Ricciardo deserve to be in a top car?
Daniel Ricciardo has arguably been one of the most popular drivers of the recent FIA Formula 1 World Championship era. The Australian has proved to be entertaining both on and off the grid, putting in some stellar performances along the way. In his most recent move to Renault however, he hasn't been as successful as his fans would have hoped. This leaves us with the question on everyone's lips, Does Daniel Ricciardo deserve to be in a top car?
Now, what do we mean by a 'top car'. In the most recent months that would be Hamilton's Mercedes or even Verstappen's Red Bull.
Ferrari, however, have been on the back foot this year, currently sitting sixth in the Constructors Championship. Ricciardo was in talks with Ferrari to join them, replacing the outgoing Sebastian Vettel, before the championship started but that seat ultimately went to Carlos Sainz Jr.
Ricciardo is due to leave Renault at the end of the 2020 season, moving to an improving McLaren team, coincidently replacing Sainz Jr. With Ferrari's recent performance, his move to McLaren looks the wisest option, but is that team going to win him a World Championship and are they better than the on-the-up Renault?
Let's have a look at his time with Red Bull, should they have been the car to win him a world championship?
I am so grateful for my time with @renaultf1team and the way I was accepted into the team. But we aren't done and I can't wait to get back on the grid this year. My next chapter isn't here yet, so let's finish this one strong. Merci pic.twitter.com/YFfzbwrgD7

— Daniel Ricciardo (@danielricciardo) May 14, 2020
Finding form with Red Bull
Ricciardo joined the Austrian team for the 2014 season, after spending his first couple of years in the sport at sister team Toro Rosso, now AlphaTauri.
He was immediately off to great success at the Australian Grand Prix, earning a start position of second and crossing the line second. However, he was disqualified from the race due to his car exceeding the mandated hourly fuel flow rate limit.
Despite this, the momentum was high in the Ricciardo garage and he went on to gain his first wins at Canada, Hungary and Belgium. He finished the season in third place, beating team-mate Sebastian Vettel who was the previous seasons World Champion.
🏆🙌 @danielricciardo celebrated his first #F1 victory, #OnThisDay in 2014 pic.twitter.com/ITErcQ4Wam

— Formula 1 (@F1) June 8, 2020
The 2015 wasn't so successful for him. He finished down in eighth place, one place behind new team-mate Daniil Kvyat. He only secured two podiums and finished most races in low point positions.
2016 returned to business as usual for Ricciardo, finishing the Drivers' Championship in third. This season does hold one particular bad memory. In the Monaco Grand Prix, it was Ricciardo's to lose. He had been strong all weekend and spent most of the race in first place. The team, however, messed up his second pit stop which put him back out in second, where he finished. The memory of the race stuck with him, but he got his redemption with a win at the 2018 event.
2017 saw Ricciardo in now the third best car in the grid, after being beaten by both Mercedes and Ferrari drivers, finishing fifth.He never finished lower than sixth but was only able to win the one race at Baku. His team-mate Max Verstappen finished behind him in sixth and was starting to become a household name in Formula 1.
Ricciardo's downfall/fall out with the team came in the 2018 season. It became apparent that the team where putting all their eggs in one basket with Verstappen, Ricciardo now found himself the less favoured driver in the team. He slowly became unhappy with the team and made the decision during the summer break to join Renault for the 2019 season.
His time at Red Bull was marred by retirements. In 101 race starts, he retired from 17 of them, eight of them being in his final season with the team. His frustration at this was displayed at the 2018 Mexican Grand Prix where he stated the car was cursed and 'didn't see the point' in coming to the final two rounds.
Renault Time
Ricciardo teamed up with another F1 favourite in Nico Hülkenberg at Renault for the 2019 campaign but it was not a successful one, not only for Ricciardo but for the team as a whole.
The team was beaten to fourth place in the Constructors' Championship by a resurgent McLaren. The two drivers could only muster up a ninth and fourteenth place finish in the Drivers' Championship.
The ongoing 2020 season has been a huge turnaround for Renault. Not only are they in the run in to finish the season in third but they are also getting themselves onto the podium. Ricciardo recently came third in the Eifel Grand Prix, Renaults first podium since 2011.
It now looks as if Ricciardo could be leaving Renault during a momentum shift, just as the team begin to look strong and consistent on the track. Will he regret his McLaren move?
A change is gonna come. Excited for the next chapter with @RenaultSportF1. Thank you for the kind messages and well wishes I've received. pic.twitter.com/2qpKYYGGvH

— Daniel Ricciardo (@danielricciardo) August 4, 2018
The Future
After taking a look at the history of Ricciardo in Formula 1, does Daniel Ricciardo deserve to be in a top car?
In my opinion, yes. He has consistently been one of the top achievers over the past decade. With 182 race starts and 30 podiums, seven of those being wins plus the fourth most consecutive race starts, his statistics show he's one of the best still in the business.
However, with Ferrari passing up on him and choosing the younger Carlos Sainz Jr., he may have missed his chance to race in a Championship winning car.
McLaren will be switching to a Mercedes powered engine which I'm sure is one of the main reasons Ricciardo opted for the switch in 2021. He'll be teaming up with upcoming star Lando Norris, who is also in the battle to claim the title of 'best of the rest' this year. It's a pairing not to be reckoned with. Not only are the two of them incredible drivers, they're also two of the biggest personalities on the grid, a fan favourite duo. But will that be the car to help him be a Champion? Probably not.
If Ricciardo was to get an into a 'top car' anytime soon, his only hope would be for Mercedes to drop Valtteri Bottas or for Red Bull to plead for his return, on the promise he would race alongside Verstappen, not as a 'number 2' driver.
McLaren announces that @DanielRicciardo will race for the team alongside @LandoNorris in the Formula One World Championship from 2021. 🤝

Read more ⬇️

— McLaren (@McLarenF1) May 14, 2020
We hope you enjoyed the article 'Does Daniel Ricciardo deserve to be in a top car?' Do you think he deserves to be in a car that will win him the Championship? Let us Know! 
Read more on Formula 1 here: