Emilia Romagna Grand Prix – Preview, Timings and Prediction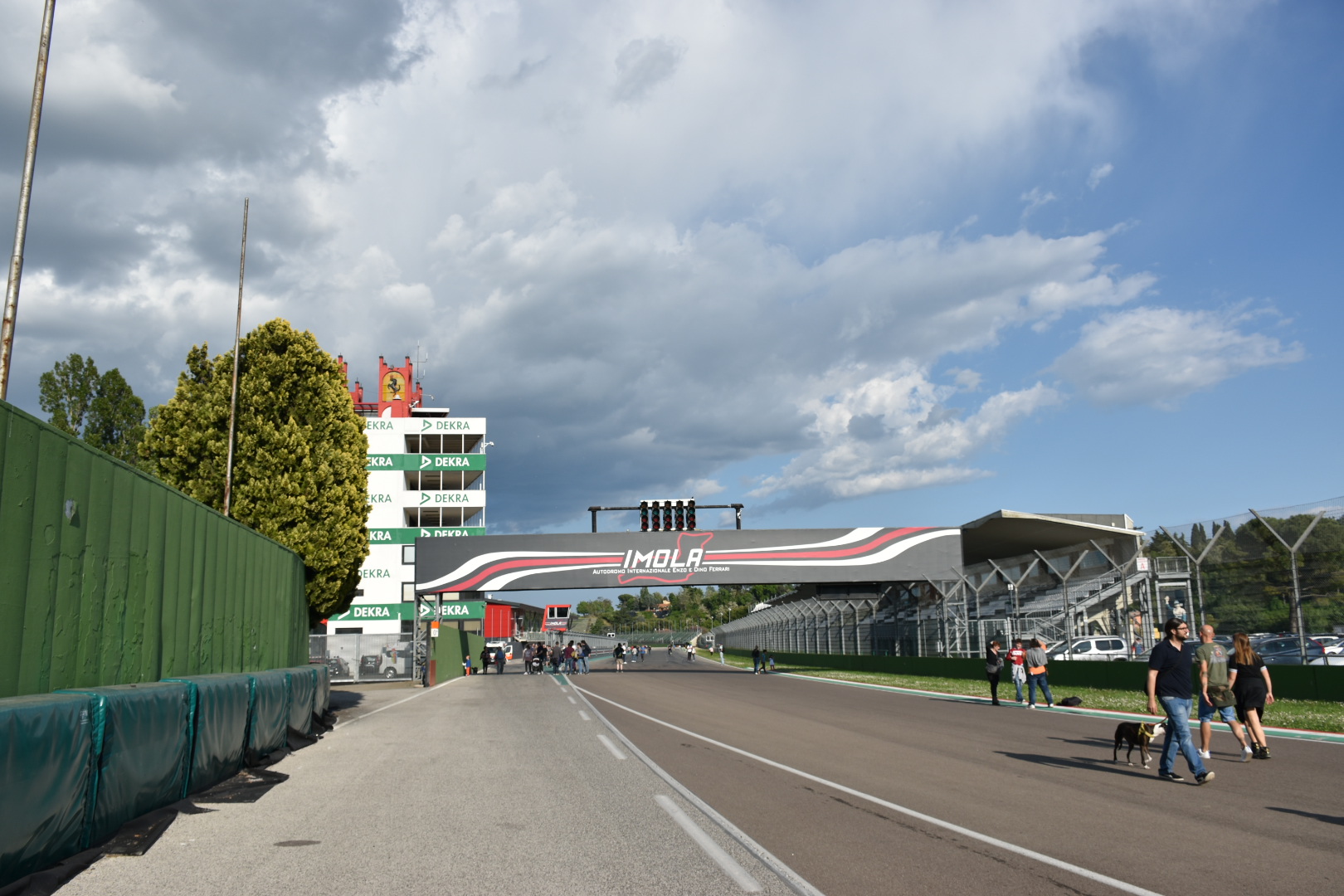 Emilia Romagna Grand Prix – Preview, Timings and Prediction
After 14 years away from one of the most iconic circuit that has ever been on the F1 calendar, F1 will return to Imola for the Emilia Romagna Grand Prix this weekend.
F1 supporters have been treated to a spectacle of a calendar. Now the teams travel across Europe to Italy – for the third time this season – for round 13 of the 2020 calendar.
This circuit has plenty of history behind, but the fatal accident in 1994 still shocks drivers and supporters of the sport to this day. Unfortunately, two magnificent drivers lost their lives back in 1994. Roland Ratzenberger and Ayrton Senna were both tragically killed on the weekend at Imola, the latter causing major shock across the sporting world. That moment changed F1 as more emphasis on safety for drivers was given, which has seen some beneficial effects over the years.
The Emilia Romagna Grand Prix will also be significant as F1 rolls out a two-day weekend, instead of the usual three days. The two Friday practice sessions have been wiped out, with just a 90-minute practice session on Saturday morning followed by the regular qualifying session.
Lack of data, an unknown circuit and craziness of 2020 – Imola could set-up a fantastic race this weekend.
One thing is certain though, we can expect the 'Silver Arrows' leading the charge, similar to the past 12 races so far this season. Lewis Hamilton, who beat Michael Schumacher's record of 91 career wins in Portugal, will now be focusing on securing his seventh World Championship title. After he created a 77-point lead over Valtteri Bottas, with the Finn just 17 points ahead of Max Verstappen, who's in 3rd.
We're heading back to Imola this weekend after 14 years away 🙂

Take a tour with Michael Schumacher on his pole lap from 2006 👀

The lap that gave him his 66th F1 pole – setting a new all-time record #ImolaGP 🇮🇹 #F1 pic.twitter.com/QcaZb64GfV

— Formula 1 (@F1) October 27, 2020
Time to shine for Alex Albon
Although Verstappen looks to have slightly closed the margin between him and Mercedes, most eyes will be on his teammate heading into the finale of the 2020 season. Despite grabbing his maiden podium at Mugello last month, Alex Albon has failed to build on that moment, not finishing higher than 10th since.
Luckily, Pierre Gasly, who was touted to make a return to Red Bull, has been announced as an AlphaTauri driver for 2021, giving Albon one less driver to worry about. Christian Horner, Red Bull team principal, confirmed that they want Albon to claim that seat and justify why Red Bull shouldn't look elsewhere for next season. Albon needs to start delivering results with five races to go or the 22-year-old could be left without a seat in F1 next season.
RACING FOR ALPHA TAURI IN 2021!
1 podium + 1 race win means we keep going with my boys at @AlphaTauriF1. I will give my very best to bring success to these guys. One more year in white! The best is yet to come. pic.twitter.com/Lu1XgWvm0L

— PIERRE GASLY 🇫🇷 (@PierreGASLY) October 28, 2020
The fight for 4th in Drivers Standings
As Lewis Hamilton more or less close to sealing his seventh World Championship, alongside Bottas and Verstappen in the top three. The fight to be the best of rest could provide a thrilling watch until Abu Dhabi GP.
Currently, Daniel Ricciardo leads the pack in 4th after some fantastic finishes in his Renault, which included a maiden podium in Germany. But remarkably, Charles Leclerc only finds himself five points behind the Australian despite the downfall of Ferrari this season. The young Ferrari driver was magnificent in Portugal after finishing 4th and has given himself the opportunity to claim 4th for a second consecutive season.
Sergio Perez also sits in the background, just six points behind Riccardo. Then, 7th to 9th are separated by two points, which includes Lando Norris, Alex Albon and Pierre Gasly, as they all could creep up the standings in the next month or so.
After the double-header in Portugal and Imola, F1 will have a week break before returning to Istanbul for the Turkish Grand Prix.
Weather
 Saturday is expected to sunny with clear skies with temperatures reaching 19C for qualifying. Ahead of the race on Sunday, temperatures are expected to be the same, alongside another clear sunny day.
A quick overview to Autodromo Enzo e Dino Ferrari
Length – 4.909km (3.050 mi)
Turns – 19
DRS Zones – One
Lap record – 1:20:411 by Michael Schumacher (2004, Scuderia Ferrari)
Timings
Saturday
First Practice – 9:00am
Qualifying – 1:00pm
Sunday
Race – 12:10pm
Prediction
1st – Bottas
2nd – Hamilton
3rd – Verstappen
4th – Perez
5th – Ricciardo
We hope you enjoyed this article 'Emilia Romagna Grand Prix – Preview, Timings and Prediction'. Who do you think will win the Emilia Romagna Grand Prix this weekend? Let us know!
Read more on Formula 1 here: