Bahrain Grand Prix – Talking Points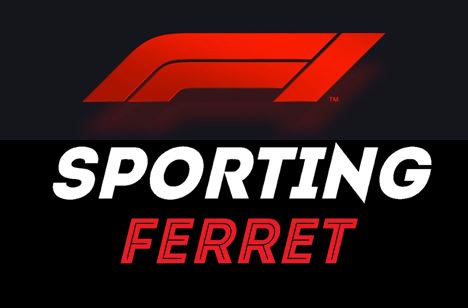 Lewis Hamilton wins the Bahrain Grand Prix, as Red Bull secure both drivers on the podium – Max Verstappen and Alex Albon – for the first time in 2020. However, it was a race filled with despair and thankfulness as Romain Grosjean survived a near-death experience after his car engulfed into flames after colliding with Danil Kvyatt. The French-Swiss driver was able to jump to safety due to safety measures introduced to the F1 car and suit.
That's where I start my talking points from the Bahrain Grand Prix, which reflects on the development in F1.
Bahrain Grand Prix – Talking Points
Tragic incident
2020 has been one of the craziest seasons in recent history. A campaign full of nostalgia, miracles, and record-breaking. Yet in a matter of seconds, it could have ended in distraught and disappear. Into the third corner on the first lap, Romain Grosjean collided with Daniil Kvyat's front-right tire and crashed into the barrier at full speed, as his car burst into flames. Thankfully, the marshals, stewards, and medics were on the scene in an instant and helped Grosjean evacuate the burning car as soon as possible. I'm forever grateful to see Grosjean escape with minor injuries, but it highlights the risk these drivers put themselves in every other weekend to bring us entertainment and joy. Undoubtedly, the best moment of the race was seeing the Haas driver well and bubbly in the hospital bed via a social media post on Sunday evening.
The best video we've seen today?

THIS 🙂 👊#BahrainGP 🇧🇭 #F1 @RGrosjean pic.twitter.com/TbGblznMBv

— Formula 1 (@F1) November 29, 2020
Thank God for the halo
Today reminded us how much danger still carries on in the sport, but it showcased the number of safety measures that have improved since the tragic incident of Jules Bianchi. The halo, a titanium structure above the cockpit, was introduced in 2018 after FIA looked for safety measures to prevent high impact collisions with their head. And this significant introduction saved Grosjean's life, stopping the metal barrier from colliding into the French-Swiss driver head, and was remarkable in-tact despite a full blaze and a 140mph crash. There has been plenty of debates about whether halo's should be in F1, calling it ugly and useless. However, today's event should end discussions once and for all. Let's not get rid of an essential feature on the car because it looks 'ugly' and remind ourselves about the safety of the 20 drivers.
Not all heroes were capes
The Bahrain Grand Prix weekend was celebrating the enormous efforts of the volunteers and stewards that work for free to make sure a safe and entertaining race can happen. Yesterday, there were heroes, running towards a gulf of flames to save one man without any hesitation, potentially putting their lives at risk. Also, FIA medical car team Alan van der Merwe and Dr Ian Roberts leaped into action. Rushing from their Mercedes medical car that is situated at the back of the grid on lap one to the aid of Grosjean. Dr Roberts saw the driver trying to get out of the engulfed car and rushed over to help before grabbing him to safety. The medical team and volunteers deserve massive applause for running to danger without any hesitation. Heroes.
"It is teamwork. Sometimes Ian has to rely on me and vice versa. Everybody just did their bit – even Romain. Today, all the teamwork, all the prep, feels worthwhile"

– Medical Car driver Alan van der Merwe#BahrainGP 🇧🇭 #F1

— Formula 1 (@F1) November 30, 2020
Decisive time for Alex Albon
Let's focus more on the race, and it was the weekend to remember for Red Bull, especially Alex Albon. The Thai-British driver has been under a substantial amount of pressure recently as his future for the 2021 season is still undecided. Yet, Albon will be pleased to secure his second podium of 2020, finishing beside his teammate Max Verstappen. Albeit Albon got some immense luck with four laps to go, as Sergio Perez – who was running in 3rd at the time – engine overheated and burst into flames, forcing him to retire. Albon had a strong pace throughout the race and was closing down on the Mexican before this incident. However, the 24-year-old has always been on the wrong end of luck, so hopefully, this result can surge him onto a strong finish to the 2020 season and secure Red Bull's seat for next season, which will be decided once the season is over in Abu Dhabi on December 12.
Battle for third
With the drivers' and constructors' championships sealed for another season, the battle was in midfield as McLaren, Racing Point, Renault, and even Ferrari look to finish 3rd and secure millions of pounds ahead of 2021. And what a weekend it was for McLaren though, taking one step closer to 3rd in the constructor championship, after securing 22 points in the Bahrain GP – Lando Norris in 4th and Carlos Sainz in 5th – rising them into 3rd and 17 points clear of 4th placed Racing Point. It was a magical driver by Sainz who started 15th on the grid and performed some lovely overtakes, especially against Charles Leclerc on turn one. To make the weekend even better for the British-based team; Racing Point failed to claim any points after two DNF's, both Renault's struggled and only managed eight points, and Ferrari grabbed one point after Leclerc's 10th placed finish. A strong finish to the 2020 season and the eight-time world champions could see a return to the top three of Constructor standings for the first time since 2012.
CONSTRUCTOR STANDINGS: ROUND 15 🧑‍🔧

Two more races to go in 2020

That battle for P3 🔎👀 @RacingPointF1 cursing their bad luck after @SChecoPerez was denied a podium four laps from the finish in Bahrain #BahrainGP 🇧🇭 #F1 pic.twitter.com/T9zDqiJgqI

— Formula 1 (@F1) November 29, 2020
Bahrain Grand Prix – top 10 result
1st – Lewis Hamilton
2nd – Max Verstappen
3rd – Alex Albon
4th – Lando Norris
5th – Carlos Sainz
6th – Pierre Gasly
7th – Daniel Ricciardo
8th – Valtteri Bottas
9th – Esteban Ocon
10th – Charles Leclerc
Read more on F1 here