UFC 254: Main Card Preview and Predictions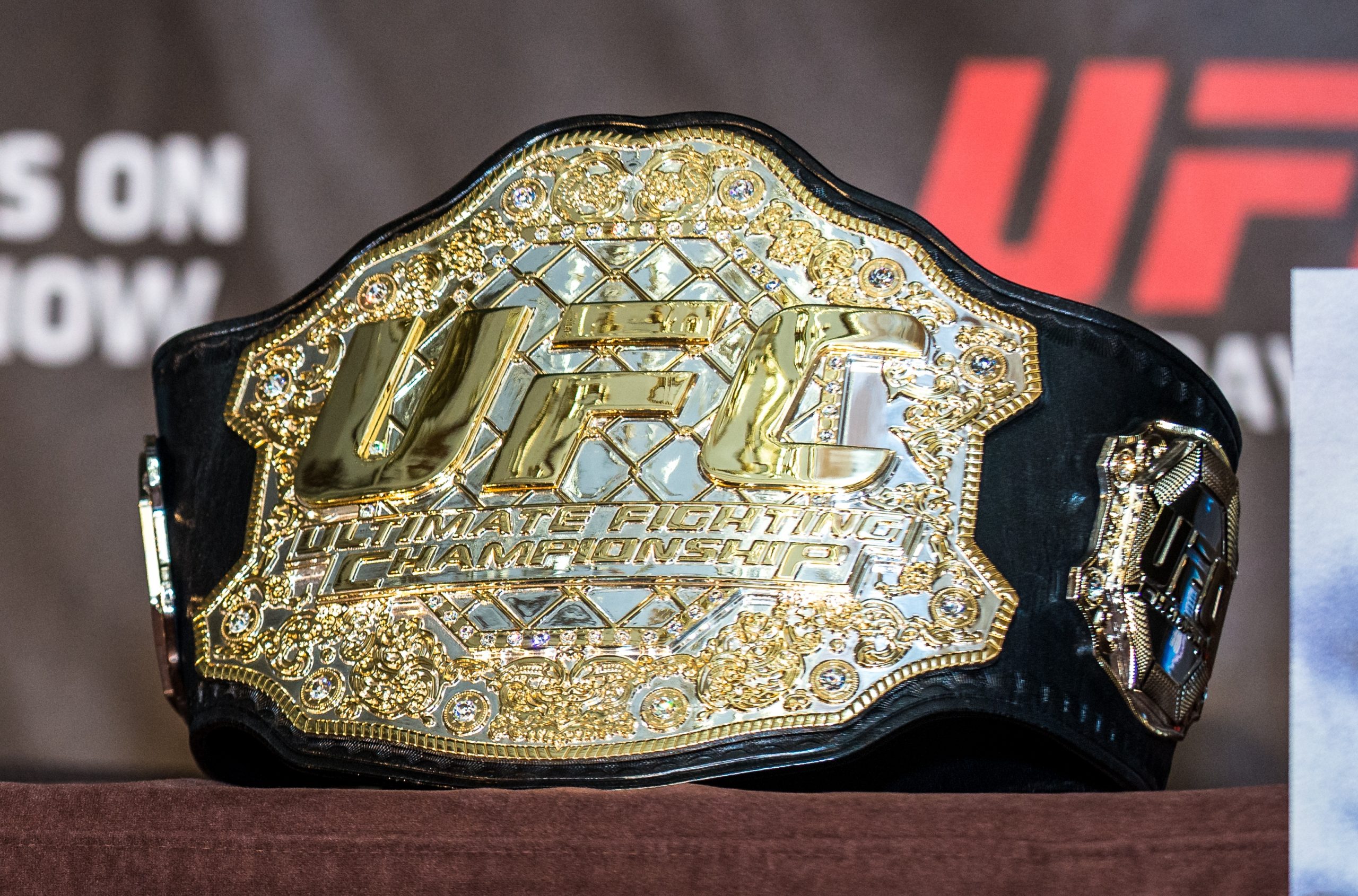 Khabib vs Gaethje: Fighters set to face off in colossal matchup on fight island at UFC 254
UFC 254: Main Card Preview and Predictions
The climax of the UFC's second Fight Island venture takes place this Saturday in the form of UFC 254. Undefeated Lightweight Champ, Khabib Nurmagomedov faces off against the Interim Champion, Justin Gaethje. The co-main event also promises fireworks, as a Middleweight number one contender fight takes place between Jared Cannonier and Robert Whittaker.
The card also contains a plethora of intriguing matchups, as Ion Cutelaba and Magomed Ankalaev finally have their long anticipated rematch. Alexander Volkov and Walt Harris also matchup for a dynamic Heavyweight matchup.
Khabib "The Eagle" Nurmagomedov vs Justin "The Highlight" Gaethje
With a record of 28-0-, Khabib has brutally carved out a legacy in one of the most talent stacked divisions in the UFC. His opponent Gaethje, focuses less on overall legacy, instead creating insane highlights in each of his individual matchups.
Preview
Nurmagomedov's record speaks for itself. 28 times, "The Eagle" has stepped into the ring/octagon, 28 times he has had his hand raised. The majority of these wins have been completely dominant performances, with Khabib mauling opponent after opponent. He holds wins over some of the greatest fighters the Lightweight division has ever seen, including Dustin Poirier, Edson Barboza, Michael Johnson and of course Conor McGregor.
Gaethje holds a still impressive record of 22-2, with 7 fights in the UFC on his resume. One of Gaethje's most impressive traits is his ability to adapt. Upon signing for the UFC, he was a heavy hitter who swarmed his opponent is search of flashy knockouts. However, fights against Dustin Poirier and Eddie Alvarez quickly made it clear that this method does not work against the elite of the Martial Arts world.
This prompted a change in Gaethje's fighting style. He became more elusive, with a bigger focus on timing and accuracy. The results were instantaneous, as Gaethje promptly knocked out James Vick, Edson Barboza and Donald Cerrone. He most recently faced Tony Ferguson, one of the greatest lightweights of all time, putting on one of the most clinical displays inside the octagon, getting the TKO victory in the process.
Prediction
It is becoming somewhat of a broken record to say that this is Khabib's greatest test yet. And yet that is exactly what Gaethje is. Khabib is a brutally effective fighter, who uses his smothering wrestling to break his opponents. However, there are undeniable holes in his stand-up game. In this line of thinking, Justin Gaethje is the perfect fighter to take advantage of Khabib's fighting style.
Gaethje is a former NCAA Division 1 All American wrestler. A skill that he rarely utilises, due to his brutal knockout power on the feet. However, when he has used it, it has served as a defence against other wrestlers, rather than an offence. If Gaethje can manage to thwart Khabib's takedowns, and keep the fight standing, it could mean an end to the reign of the Dagestani Champion.
Khabib will most likely be the betting favourite, however I am picking Gaethje to cause an upset.
Gaethje to win via KO in the 3rd round.
Robert "The Reaper" Whittaker vs Jared "Killa Gorilla" Cannonier
Middleweight Champion, Israel Adesanya has openly offered Cannonier a title shot should he win this fight. However, former Champion Robert Whittaker is no small challenge for the "Killa Gorilla".
Preview
Robert Whittaker is undeniably one of the most elite athletes in the Middleweight division. He holds two wins over Yoel Romero, and has also finished Jacare Souza, Derek Brunson and Brad Tavares. Most recently, Whittaker went 5 rounds with Darren Till, picking up the decision victory.
Whilst Whittaker moved up from a lower division, Cannonier has come down all the way from Heavyweight. However, whilst he left all his extra weight up at the higher divisions, he has retained the power. Cannonier holds TKO finishes over all his opponents at Middleweight, including Anderson Silva, Jack Hermanson and Derek Brunson.
Prediction
An oversimplified breakdown of this fight would state it's matchup between strength and movement. Cannonier swings incredibly hard for the middleweight division, whilst Whittaker uses his side on Karate style stance to cover ground rapidly.
However, Cannonier also employs crippling leg kicks, as seen in the Silva and Hermanson fights. And I think it's this weapon that will serve as Whittaker's kryptonite.
Cannonier to win via TKO in the 2nd round.
Alexander "Drago" Volkov vs Walt "Big Ticket" Harris
Volkov and Harris are both currently coming off losses. However, they are also two of the most talented fighters in the Heavyweight Division.
Preview
Volkov is a rare commodity at Heavyweight, in that he is a sniper. Standing at 6'7, he uses technical striking to pick apart his opponents. However, he also holds the strikers curse, in that he is incredibly vulnerable when the fight goes to ground. Volkov holds wins over the likes of Greg Hardy, Fabricio Werdum and Stefan Struve.
Walt Harris is a brutally heavy hitter, who has KO'd every opponent he has defeated. He, like Volkov, has also suffered against technical grapplers in the past. However it appears unlikely that this fight will hit the mat. Harris holds wins over the likes of Alexey Oleynik, Sergey Spivak and and Daniel Spitz.
Some heavyweight BANGERS 💥

Which are you looking forward to more at #UFC254?

[ LIVE on #ESPNPlus PPV: https://t.co/J0b14mG3Si ] pic.twitter.com/J8mBVlgvpW

— UFC (@ufc) October 20, 2020
Prediction
I see Volkov using his range to beat Harris in a war of attrition. Harris certainly could catch Volkov, however I lean towards Volkov in this matchup.
Volkov to win via Decision 
Magomed Ankalaev vs Ion "The Hulk" Cutelaba
The rematch of a fight that was originally unjustly stopped by the referee, Akalaev vs Cutelaba promises violence anyway you look at it.
Prediction
I see Ankalaev keeping the fight at range, using his reach advantage to keep the fight standing. Cutelaba will get frustrated at being unable to close the distance, and will eventually make a mistake, leading to an Ankalaev win by KO.
Ankalaev to win via KO in the 2nd Round.
We hope you enjoyed the article 'UFC 254 Main Card Preview.' What are your predictions for the Main Card? Let us know!
If you liked this article why not check out: