Conor McGregor tops Forbes annual athletes rich list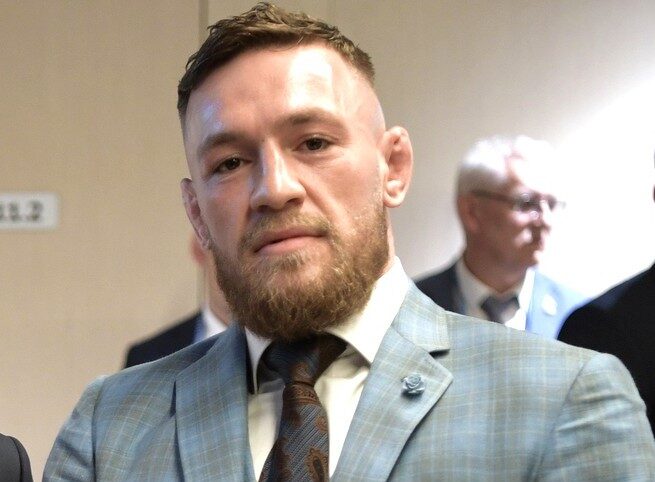 Conor McGregor tops Forbes annual athletes rich list
Conor McGregor made the most money of any athlete over the last twelve months according to Forbes' annual athlete rich list.
The Irishman made an unsuccessful UFC return after being defeated by Dustin Poirier in January 2021, after coming out of retirement a third time.
This is McGregor's second appearance on the list after being named fourth in 2018 following his fight with Floyd Mayweather.
McGregor made $178 million throughout 2020, although the majority of his wealth was generated off the field.
His business portfolio consists of a whisky company, a video game franchise, a sports gambling outlet and a lifestyle brand, this cumulated in making a staggering $158 million away from competitive action.
In doing so McGregor became only the third athlete, to earn more than $70m off the field in a single year while still actively competing.
Remarkable footballing duo Lionel Messi ($130 million) and Cristiano Ronaldo ($120 million) find themselves in second and third place respectively, with the majority of the former's income being made up on the field.
Whereas Ronaldo's various business ventures saw a greater balance in revenue made on and off the field.
American stars Dak Prescott ($107.5 million) and LeBron James ($96.5 million) are next on the list with Neymar ($95 million) slightly behind the duo.
Roger Federer ($90 million) is the only tennis star who appears on the list, whilst Lewis Hamilton ($82 million) is not only the solitary Formula One racer on the list but also the only Englishman to appear.
The evergreen Tom Brady sneaks onto the list with a value of $76 million, and he is joined by Brooklyn Nets man Kevin Durant with a value of $75 million.
It's been some year for @TheNotoriousMMA
💰👀#MMA #UFC

— BBC SPORT NI (@BBCSPORTNI) May 12, 2021
We hope you enjoyed the article 'Conor McGregor tops Forbes annual athletes rich list.' Who do you think will top the list next year? Let us know!

Read more on sport below: