Michael Jordan Jersey Sells for Record Price at Auction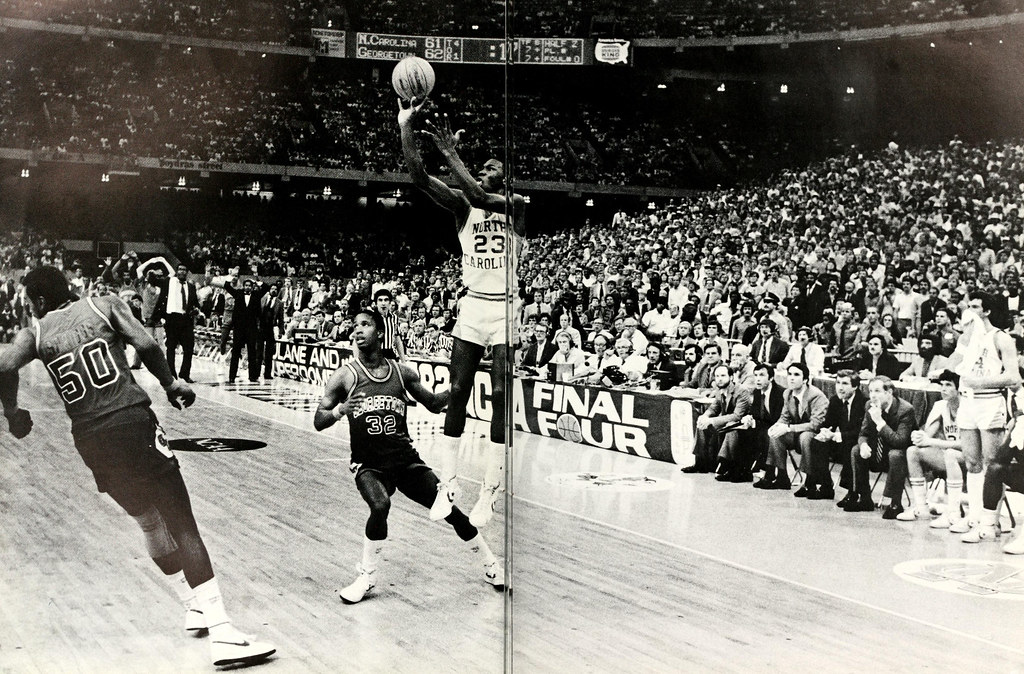 Michael Jordan jersey sells for over $1 million and smashes records in the process
Michael Jordan Jersey Sells for Record Price at Auction
A game-worn Michael Jordan jersey has sold for a record $1.38 million at auction. The record breaking jersey, worn by the NBA icon during his second season at the University of North Carolina during the 1982-83 season, sold for over three times more than the previous record sale for a Jordan jersey, which sold for $480,000 in October last year.
Incredibly, it's the only jersey photo-matched to the season that he was named Sports News' NCAA player of the year in 1983. Two years later, the Hall of Famer would make his historic move to Chicago Bulls as their third draft pick but Jordan would display his incredible talent during his time with the Tar Heels at College level. His sophomore year, in which the jersey was worn, saw him average 20 points and 5.5 rebounds per game.
The rising cost of NBA memorabilia
It's not surprising that MJ memorabilia and match worn jerseys in particular and incredibly sought after by sports collectors. His third season Chicago Bulls Jersey was sold for $480,000 last year and a jersey from the 1998 title season was sold for $230,000 before that. Meanwhile, other NBA jerseys have continued to fetch impressive sums. The late Kobe Bryant ($338,000) and Lebron James (over $630,000) have each had match worn jerseys sold for vast amounts.
Despite now holding the NBA jersey record, there is still some way to go to beat the all time sports jersey record sale price set in 2019. That particular honor belongs to historic baseball icon Babe Ruth who's jersey, thought to have been worn between 1928-30, sold for $5.64 million in April 2019. Eclipsing the previous record, also held by Ruth, of $4.4 million by a 1920's won jersey. With time moving forward all the time, there is little doubt that prices will continue to rise and eye-watering amounts will continue to change hands.
$1.38 million: Price paid tonight at @HeritageAuction for a Michael Jordan jersey worn by MJ from the 1982-83 season at UNC pic.twitter.com/CwResj9WLE

— Darren Rovell (@darrenrovell) May 8, 2021
We hope you enjoyed the article 'Michael Jordan Jersey Sells for Record Price at Auction.' When do you think this price will be surpassed at auction? What piece of Michael Jordan memorabilia could bring more at auction? Let us know!
Read more on basketball here: