Brock Lesnar to Return to MMA?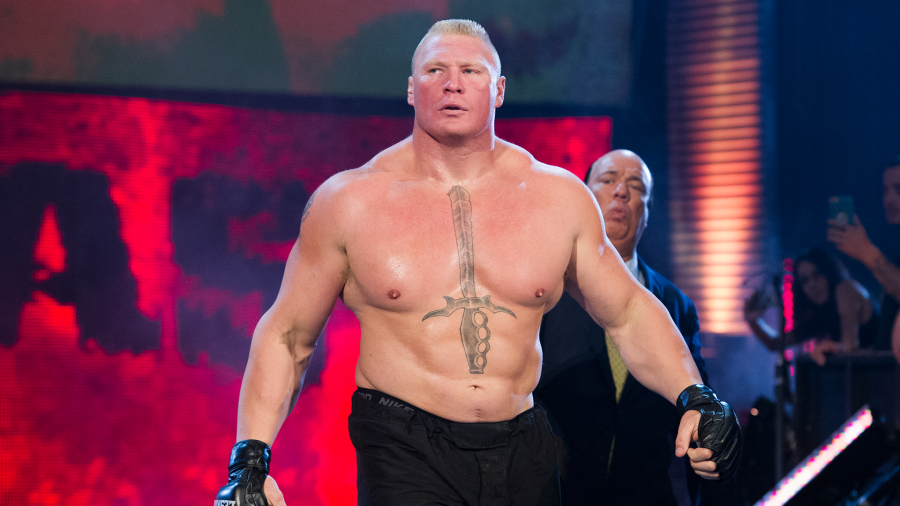 The Return of Brock Lesnar?
Brock Lesnar, a man once described as the original PPV king of MMA, has come to the end of his Professional Wrestling contract. This instantly sparked questions about whether a potential return to the world of MMA could be on the cards. Dana White only served to fan these sparks into flames, stating that the UFC are potentially interested in signing the former Heavyweight Champion.
In 2007, Brock Lesnar shocked the world by transitioning from the WWE and TNA to the UFC. A former NCAA division 1 wrestler in college, Lesnar was far from a novice when it came to combat sports. His wrestling credentials, combined with an inhuman physique, meant that he slotted straight in to the Heavyweight division with ease.
It only took Lesnar 4 fights into his MMA career to pick up the HW title. He would defend it twice, before picking up losses to Cain Velasquez and Alistair Overeem. Lesnar returned to the UFC in 2016, where he defeated Mark Hunt. However, the fight would eventually be made a No-Contest due to a failed drug test.
Potential Opponents
There have already been multiple fighters calling out the former Champion. Current HW Champion, Stipe Miocic has already stated that he should be the first to receive the opportunity to face Lesnar. There are also links with number 1 HW contender Francis Ngannou. However, one fighter who Lesnar will certainly not fight is the last man to defeat him in the Octagon, Alistair Overeem. In an interview with TMZ Sports, Overeem stated that "He's not coming back. He's 43-years-old. He's flunked tests. It's over with. He's not coming back."
Brock I'll beatcho ass too

— BONY (@JonnyBones) August 31, 2020
Despite this, the potential opponent that is really gaining online traction is the former LHW champion, Jon Jones. Jones recently vacated his belt in order to move up to the HW division. However, Dana White has stated that Ngannou is first in-line to face the current Champion, Miocic. This leaves Jones without a fight for the next 6 months or so. Jones recently posted on Twitter calling out Lesnar, and Dana White appeared to imply that he was not against the idea.
Ryan Bader and Fedor Emelianenko have also been touted as options for Lesnar, should he wish to try his hand at Bellator.
We hope you enjoyed the article 'Brock Lesnar to Return to MMA?' Who would you like to see Lesnar face off against in his return to MMA? Let us know!
If you liked this article why not check out:
Future Fights 1: Adesanya vs Costa
Is Conor McGregor really Retired?