Diaz v Masvidal 2 in 2021?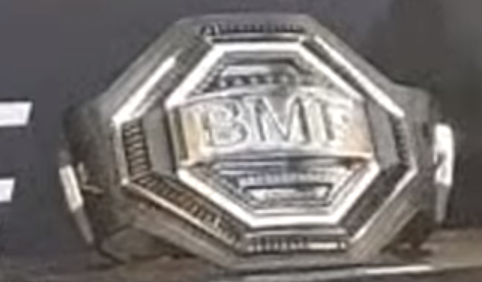 Could we see a rematch for the BMF belt in 2021?
The Last Fight
Back in November of 2019 UFC fans were treated to a spectacle, as Jorge Masvidal and Nate Diaz competed for the "BMF" title in one of the biggest fights of the year. Unfortunately, the bout ended in controversial fashion, and fans have been calling for the rematch ever since. It was a fantastic first three rounds between the pair that led to a doctor calling the fight off due to a cut above Diaz's right eye.
A rematch is the obvious answer, but soon after the fight Nate Diaz announced his retirement. Dana White had also seemingly planned to have Masvidal fight either Conor McGregor or the Welterweight champion Kamaru Usman instead of a rematch with Diaz.
The Boss

'

s words
After episode five of the latest series of Dana White's contender series, the Boss confirmed that "talks are ongoing" but that "nothing has been signed yet. After the UFC 244 event Dana said he wasn't interested in a rematch between the two, so what has led to the U-turn in his plans will surely excite UFC fans.
Is the fight a good idea?
Whilst a rematch between Diaz and Masvidal will almost definitely bring in huge numbers it's debatably a step back for Masvidal. Nate Diaz is a fantastic fighter and is loved by UFC fans all around the world, but surely someone like Conor McGregor or Colby Covington would make a better match up. Leon Edwards also called out Masvidal, saying that he'd be a better fight than Diaz. With the welterweight being such a competitive weight-class right now, Masvidal should be fighting a bigger name to earn that title fight once again!
Could have fought number 3, yet chose to fight number 12. Eventually this pussy will fight me, I'm all for money fights but watching two journey men go at it again when it wasn't even competitive is a joke. And this is the "BMF" 😂

— Leon 'Rocky' Edwards (@Leon_edwardsmma) September 1, 2020
A rematch with Jorge would certainly be a way to get Diaz back up in the rankings, especially with a name as big as Masvidal. Nate fights best as welterweight and if he wants to compete for the belt he needs to beat the likes of Gamebred. Whether he has the ability for that though, I'm not so sure.
When wi

ll the rematch between Masvidal and Diaz take place?
The rumored date for the rematch is January 2021, which would make it the first PPV of the year. It gives time for Nate to get back into shape and Masvidal time to recover from his recent defeat to Kamaru Usman for the Welterweight belt. So whether we will see Diaz v Masvidal 2 in 2021, is certainly something fans will keep a stern eye on over the coming months. 
We hope you enjoyed the article 'Diaz v Masvidal 2 in 2021?' Would you like to see the two face off against one another next year? Let us know!
If you enjoyed this article why not read: