Is tennis the world's most emotionally challenging sport?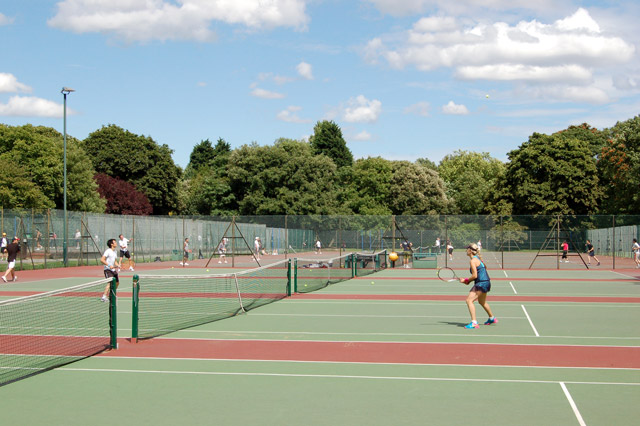 Is tennis the world's most emotionally challenging sport?
Watching Sasha Zverev crying as he tried to give his runner's up speech after the US Open final on Sunday, was heartbreaking. The nerve-wrecking game against his friend, Dominic Thiem, which ended in a 3-2 victory for the Austrian, hadn't really been a good one – the nerves and devastating fear of losing really sucked the juice out of both players' tennis. In the end, though, emotions took the biggest toll on Zverev.
Thiem spent the first two sets playing contracted, letting Zverev completely outplay him in what was for a long time a beautifully designed game. The young Germans tactics were perfect, he did everything well, changing between long hits and short balls, he came to the net frequently and mostly did well there, and most of all, he avoided Thiem's penetrating backhands. For a long time, it seemed impossible that Thiem would at all be able to get back into the game.
Until that crucial point where Zverev realised he was actually about to win US Open. That insight, combined with tired legs and a very insistent opponent that certainly wasn't going to give up before the last point, made his legs heavier, clouded his thoughts and made his arm go slower, especially when hitting those second serves. Inch by inch, Thiem made his way back in the game, and even though he was hardly able to walk in the end, he took advantage of the surge in energy that Zverev's backtracking created, and in the end won the final tiebreak.
Congrats to you and your team. Enjoy the night. 👏🏼 https://t.co/9FwFkUkYfL

— Alexander Zverev (@AlexZverev) September 14, 2020
Pressure and performance
The pressure on a tennis player and that player's ability to deal with pressure is a determining factor at all levels of tennis. No other sport is quite like it. You're so alone out on that court, there's really no one to turn to, all the responsibility is on you. If you feel this when playing a game with a friend at a local court, and you most likely do, imagine what it feels like when a Grand Slam title or another Master's tournament is in the pot.
At some point during the game, you need to let the steam out, like Djokovic did. I think most players feel some sympathy for Novak after he was disqualified; in the end he is not the first one to hit a ball in anger and he will not be the last, it was just incredibly unfortunate that he hit a person with that ball. Hopefully his subsequent disqualification will be a lesson for all players and help them draw the line between for where acceptable 'let the steam'-out actions ends and the unacceptable ones start.
As Djokovic himself said in the press conference on the first day of the Italian Open, what happened to him in New York was probably bound to happen at some point. The important thing is to learn from it and move on.
"I accepted it and I had to move on. Of course I didn't forget about it, I don't think I'll ever forget about it."

Novak Djokovic speaks about US Open disqualificationhttps://t.co/c1yWA4PCFz

— Telegraph Sport (@TelegraphSport) September 14, 2020
While understanding what really is crossing the line when it comes to letting out steam is important, it's also worthwhile dwelling on what factors creates the pressure on each player. Whatever is pressured can be depressurised, and identifying where the pressure comes from can probably help you relax.  Is it you and your desire to win? Is it someone else that you don't want to let down?
That too is true at all levels of tennis. I used to hate when my boyfriend came to watch my games because it made me a lot more nervous that what I already was. He understood that so he stopped coming for a while, and things went better. I've gained more confidence now, and he's come back to support me from the sideline as well.
Judging from Sasha Zverev's stuttering words in New York, it seems that one of the things that bothered him the most was that he felt that he'd let down his parents. I hope and think Zverev's parents love him equally much even if he never ever wins a Grand Slam title or any other title in the world for that matter; in any case, a bit more emotional security will probably help what is arguably the best server of professional tennis to do less double faults and to let out the magnificent tennis that he clearly has inside of him.
We won't see either Thiem or Zverev in Rome this week, in a marathon-autumn they're both skipping the Italian Open going straight to France and Roland Garros the week after. In spite of that absence, there is really no doubt that the courts of the magnificent Foro Italico will simmer with emotions anyway: nerves, fear of winning, fear of losing, pressure, desire, tiredness, anger and joy. It's part of what makes tennis so beautiful – and so incredibly challenging.
We hope you enjoyed this article 'Is tennis the world's most emotionally challenging sport?'. What do you think is the most emotionally challenging sport? Let us know!
Read more on tennis here: