Is Conor McGregor really retired?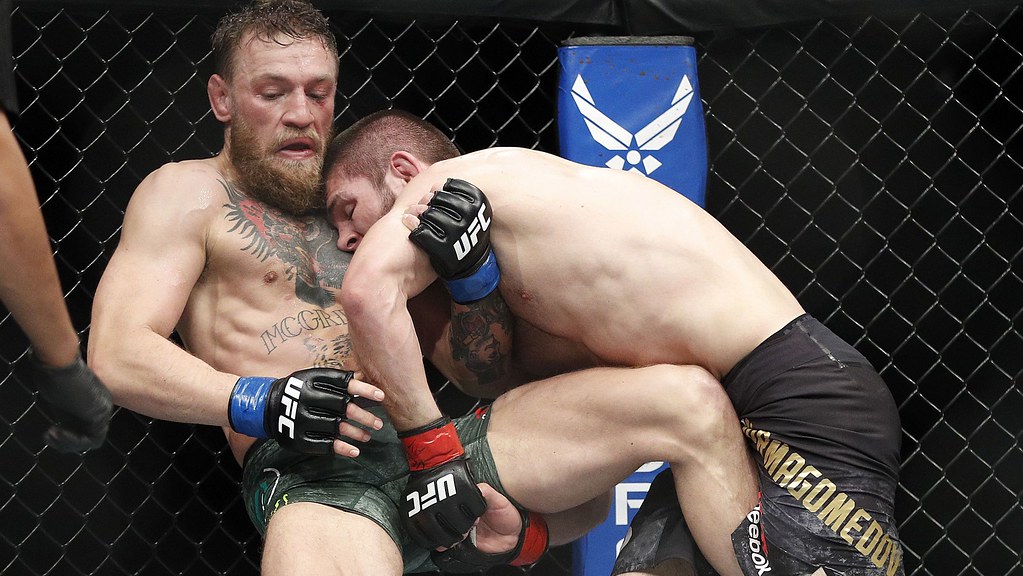 Is Conor McGregor really retired?
Fighting out of Dublin, Ireland, Conor McGregor and his superstardom rise to the top has been nothing short of spectacular. 'The Notorious' one had envisioned becoming a two-division champion with the UFC before he even signed on with the promotion.
Making his debut in 2008 across various promotions in Ireland, McGregor made a name for himself towards the end of his tenure with Cage Warriors. After defeating Dave Hill in 2012 to become the Cage Warriors champion, the Irishman immediately moved up a weight class to face Ivan Buchinger for the lightweight strap. McGregor only needed one round to dispose of Buchinger in what was a sensational knockout.
This meant that he became a two-division world champion under the Cage Warriors promotion. Even before the victory over Buchinger, fans were screaming for McGregor to be signed on to the UFC. In 2013 they got their wish.
Conor McGregor's early days with the UFC
Making his debut against Marcus Brimage, McGregor was only competing on the prelims, yet the Irishman had fans licking their lips in awe of this young man from Dublin.
Conor then went on an unprecedented run, defeating the likes of Max Holloway, Diego Brandão, Dustin Poirier and Dennis Siver. Right from the get-go, McGregor was eyeing up Jose Aldo.
He got his wish at UFC 189, or so he thought. Fight night was only round the corner and, unfortunately, the champion was forced to pull out of the bout.
This ultimately led to an interim featherweight title bout with Chad Mendes, an elite wrestler. People thought that McGregor would fall short due to Mendes' sheer class in the wrestling department. However, McGregor weathered the early storm and eventually finished 'Money' Mendes late on in round two.
The clash with Jose Aldo
In December of 2015, MMA fans got their wish. A highly anticipated bout with the Brazilian kingpin. The champion, undefeated in ten years was nervous, but 'The Notorious' was calm and ready for battle.
It was all over in 13 seconds. The dangerous left-hand from McGregor landed cleanly on Aldo's chin and sent the travelling Irish into sheer ecstasy.
The newly crowned featherweight champion didn't stop there. He had ambitions of conquering two division. McGregor then moved up to 155 to face Rafael dos Anjos in attempt to secure the "champ, champ" status. However, like Aldo previously, the champion was forced to pull out of the bout, leaving McGregor without an opponent.
Fortunately for fight fans, Stockton's finest, Nate Diaz stepped in on two weeks notice to face the Irishman in a welterweight bout. What happened next simply shocked the world. After winning the first round, McGregor got sloppy towards the latter stages of round two, eventually giving up his back and allowing Diaz to submit him.
With Diaz fans on cloud nine for the several months that followed, Conor was determined to avenge his defeat. At UFC 202, Las Vegas was the venue for the highly anticipated rematch between the pair. McGregor eventually avenged the defeat to Diaz in what was a five-round war. It has to be, personally, one of the best fights I've witnessed in some time.
Becoming a two-division world champion
Three months later, the featherweight champion dropped back down to 155 as he still had ambitions of becoming a two-division champion. Conor would face the new champion in Eddie Alvarez at UFC 205 at the first-ever UFC event in New York.
A hungry, flawless, McGregor inflicted a bad beating on Alvarez, in what was arguably the best performance in a title fight, to become the lightweight champion. On that night, the UFC faithful witnessed history. McGregor became the first-ever fighter to hold two belts simultaneously.
It'd be two years before we saw McGregor step foot inside the octagon again. Dubbed 'the biggest fight in the history of the sport,' McGregor would return to face Khabib Nurmagomedov at UFC 229. What followed was a clinical performance by the Russian and Nurmagomedov successfully defended his lightweight crown, submitting McGregor in the fourth round.
The Irishman would return, in 2020, after a two-year hiatus to face veteran Donald 'Cowboy' Cerrone. Cerrone lasted just 40 seconds against the Irishman and McGregor was back on the win column.
In the post-fight interview, Conor reassured fans that this was the beginning of the McGregor 'season' and that he would fight three times this year.
Regrettably, COVID-19 intervened. Following supposed disputes with the UFC, McGregor "retired" again. But do we believe him?
What's next for Conor McGregor?
Absolutely not. With Khabib looking likely to hang up his glove in 2021, there's a path to the lightweight throne for McGregor.
If Khabib defeats Justin Gaethje in October and eventually vacates the title, that leaves arguably three names in contention to fight for the title. McGregor, Tony Ferguson and Dustin Poirier.
Ferguson and Poirier look set to go head to head in the co-main at UFC 254, headlined by Khabib/Gaethje.
If McGregor were to fight for the title in 2021, then the Irishman would need at least one fight before a championship bout.
At the age of 32, there's still a path to the top for Conor McGregor should he choose to return. Fans shouldn't believe for a minute that he's actually retired. After all, MMA is an unpredictable sport.
We hope you enjoyed the article 'Is Conor McGregor really retired?' Do you think Mcgregor will come out of retirement and if so, will he lift a UFC title again? Let us know!
Here's some more great UFC content to check out: