Today's Top 10 Goalkeepers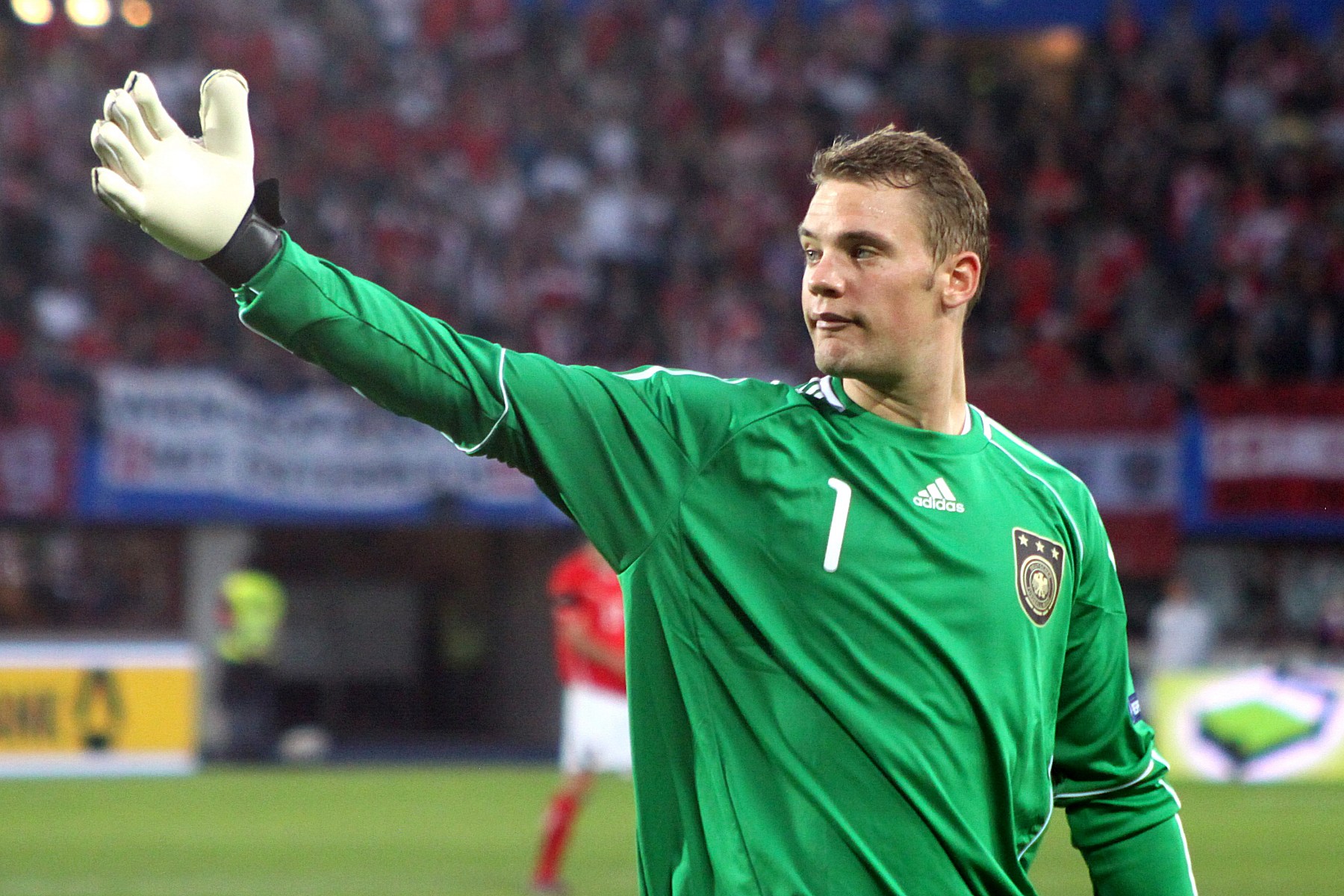 The ten best Goalkeepers still plying their trade
There are some superb shot-stoppers blocking shots from the very best and keeping clean sheets left, right and centre. The question is, who is the best? We take a look at the top 10 Goalkeepers still playing professionally.
The men in the frame
Goalkeeping is a fine art. The people who play in between the sticks are often seen as being a little bit crazy and different from any other player on the pitch.
The position has changed massively over the past 10 years. No longer are 'keepers just there for saving the ball and lumping it back up the pitch. They need to be good passers of the ball, both short and long; they need to be confident enough to take the ball from defenders at any time. 
10. Gianluigi Donnarumma (AC Milan & Italy)
The players lower down the list were hard to choose and some good Goalkeepers missed out on the top 10 in the end. Donnarumma sneaked in for me at number 10 due to his impressive stats at such a young age. 
Donnarumma broke onto the scene at the young age of 16, immediately breaking into the first team for AC Milan. He then became the youngest 'keeper ever to appear for Italy at 17 years and 189 days old.
Now the Italian is still only 21 years of age and has already amassed 179 appearances for Milan in Serie A. In 179 appearances the 'keeper has had 58 clean sheets, achieving double figures in each season since his breakthrough in the 2015-16 season.
Donnarumma is certainly one of the biggest goalkeeping prospects in the world but is already cementing his place as one of the best.
9. Hugo Lloris (Tottenham Hotspur & France)
This might be a controversial selection in some people's opinion, but the Spurs shot-stopper is a World Cup-winning captain and also captain of Spurs.
The Frenchman has made 260 Premier League appearances for Spurs, keeping 90 clean sheets in those 260 games.
He is a great shot-stopper and has been crucial in pushing Spurs to the next level. Hugo will be hoping to win some silverware of note for Spurs before he eventually moves on.
Lloris now faces the challenge of keeping the ever-confident Joe Hart out of the starting place.
8. David de Gea (Manchester United & Spain)
I know what you are thinking, 'he makes high profile mistakes', yes he does but he is still a world-class Goalkeeper and that is why he makes the top 10.
De Gea came to Man Utd a young man, he struggled with aspects of the role and made mistakes throughout the early years of his career at United. Despite this, he has stood strong as United's number 1 and has made 313 appearances with 113 clean sheets in the Premier League.
In July 2020, De Gea reached the 400 appearances for United with 141 clean sheets in total. A number which saw the Spaniard overtake Peter Schmeichel as their leading overseas appearance maker in any position.
David De Gea has no plans to leave Man Utd any time soon:

"I'm very, very proud to reach 400 games. It's something very, very special for me and hopefully I can play another 400 games." 🧤 pic.twitter.com/dkaOt5oIWH

— Goal (@goal) July 16, 2020
7. Samir Handanovic (Inter Milan & Slovenia)
At the latter stage of his career now, the big Slovenian has left his mark on the goalkeeper position. 
In Serie A he has made a total of 478 appearances (Inter Milan and Udinese), with 169 clean sheets in those games. Despite his age, Handanovic still possesses remarkable reactions and came second in Serie A's golden glove competition.
6. Thibaut Courtois (Real Madrid & Belgium)
The tall Belgian came through the Belgian side KRC Genk but he made himself known at Atletico Madrid. 
Whilst at Chelsea, he conceded 121 goals in 126 appearances. During his time in the Premier League, he was arguably one of the best in the league and in the world.
After a shaky start at Real Madrid, Courtois has established himself as the number 1 at one of the biggest clubs in the world, keeping a clean sheet in over half his games in La Liga this season.
Who is the best 'keeper in #LaLigaSantander? 🐙

Oblak, @mterstegen1 and @thibautcourtois in new special 𝗟𝗮𝗟𝗶𝗴𝗮: 𝗧𝗼𝗽 𝗦𝗮𝘃𝗲𝘀 𝟭𝟵/𝟮𝟬 tonight at 8.30pm!

📺 Enjoy #LaLigaTV FREE until Oct 1st 👉 https://t.co/RrB7w4g0Ij pic.twitter.com/vWZZ3nIpIf

— LaLigaTV (@LaLigaTV) August 27, 2020
5. Ederson (Manchester City & Brazil)
Brazil has been blessed with two 'keepers who are at the top of their game. One of these 'keepers, Ederson, is one of the best passers of the ball we've ever seen for a goalie. Pep has often said that Ederson is one the best passers of the ball in the City team.
His hands are just as good as his feet. In 144 games for Man City in all competitions, Ederson has kept 69 clean sheets and only conceded 111 goals.
Competing with Alisson, who we will come to shortly, Ederson has made 23 appearances for Brazil since his debut in 2017.
4. Marc-Andre ter Stegen (Barcelona & Germany)
Germany is not short of goalkeeping talent. Ter Stegen, Neuer, Leno and Trapp to name a few. Most of these Goalkeepers played second fiddle to Neuer over the past 10 years, but Ter Stegen has pushed Neuer closest for the German top spot.
Known for also being good with his feet when needed, Ter Stegen is a terrific shot-stopper and earned the big move to Barcelona. In Spain, he has continued his development and has an impressive trophy haul of four Spanish Cups, four La Liga titles and a Champions League.
3. Alisson Becker (Liverpool & Brazil)
Since his £50+ million move to Liverpool in 2018, the Brazilian has helped push Liverpool to the next level. In his short time at the club, he has won the Champions League and Premier League with the club.
In 88 games for Liverpool in all competitions, he has 44 clean sheets and conceded only 63 goals. 
Alisson competes with Ederson for the Brazilian top spot and has made 44 appearances since his debut in 2015.
2. Manuel Neuer (Bayern Munich & Germany)
Many might argue Neuer should be number 1 due to his dominance over the decade, still showing class to this date; highlighted by his saves against PSG in the 2020 Champions League final.
He is known for standing miles off his line, ready to get the ball off his defenders if needed. He has a big stature and can come out and smother any onrushing attacker.
Coming through the Schalke academy, he cemented his place as their number 1 making 203 appearances, conceding 194 with 80 clean sheets.
Neuer got the move to Bayern and this is where he planted himself in goalkeeping folk law. He has won a mass of trophies, making 387 appearances and keeping 198 clean sheets in all competitions.
1. Jan Oblak (Atletico Madrid & Slovakia)
The placing of the top 2 was hard. It was hard for me to put the long-standing Germany and Bayern Munich number 1 in second but Oblak's stats are outstanding.
Oblak seems to fill the entire goal with his stature. He could walk into any team in world football and I'm sure there aren't many that would turn him down.
In total he has made 257 appearances for Atletico, conceding 176 goals and making 139 clean sheets. Though in La Liga, he has made 191 appearances and has 105 clean sheets. An outstanding statistic considering the strikers he has been up against in the league.
We hope you enjoyed the article 'Today's top 10 Goalkeepers'. Who would make your top 10 Goalkeepers list? Let us know!
Read more on football here: