NFL – Week Eleven: Best NFL Spreads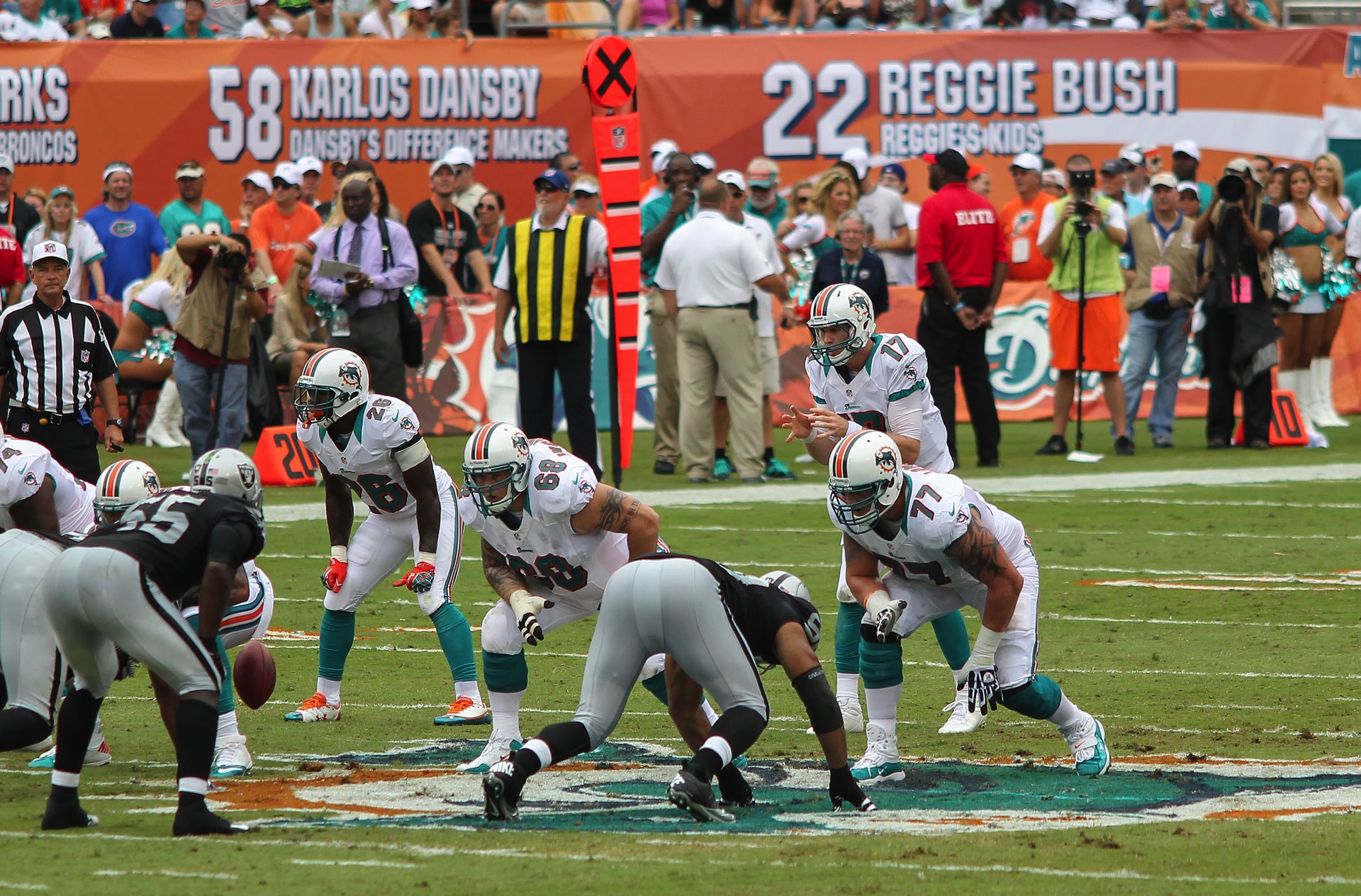 NFL – Week Eleven: Best NFL Spreads 
We have put together two good weeks now. In week ten we got 2/3 of our picks. We would have had a clean sweep, but Nick Chubb went out of bounds rather than scoring. The Miami Dolphins exceeded my expectations in beating the Chargers by more than 1.5. Tampa Bay went according to script with their thrashing of the Panthers after an abysmal Saints game. Let's try for a 3-0 week!
Miami Dolphins -3.5 @ Denver Broncos – 22/11/2020
I am doubling down on Miami in the best NFL spreads, by taking them again. I know a big factor for us picking the Fins last week was their opposition travelling cross country and now they are doing it. But hear me out…
This Miami team under Brian Flores is well coached on special teams and defense. That has been the foundation of their five-game winning streak. In their last three games they have two defensive touchdowns and a blocked punt. When those two things happen in games, that team usually wins. And the Dolphins have been doing just that!
Denver have lost back to back games due to the Falcons and Raiders. They have the fourth worst point differential in the NFL. The Dolphins have the fifth best by contrast. They do have the benefit of Miami travelling across the country. An ice cold mid-west fixture suits Denver more than the tropical team from Florida.
But, when it comes down to football, the Miami Dolphins are the better team easily by more than 3.5 points worth. They are in much better form with big wins in their recent games against the two LA teams and against Arizona. Showing they can travel.
They have a top five defense with 15 takeaways and the fifth highest scoring defense. Drew Lock has been literally throwing the ball away this season with 10 interceptions. Against one of the highest scoring D's, that is not a stat you want.
The Dolphins offence has also found an extra gear these last couple of weeks. Their rookie QB is undefeated. They have scored more than 21 points in every game since week one. The Broncos have scored more than 21 on only three occasions. They have struggled to score against poor defenses. This Miami team will prove an even greater test.
The travelling team will win this game due to their defense containing the Denver offence. All whilst Tua Tagovailoa continues his excellent start to his NFL career as he adds to his five touchdowns and 3-0 record.
Just sit there. @Tua's gonna find you. @_TheDreamIsHere x @BaptistHealthSF pic.twitter.com/4d1HifmUgU

— Miami Dolphins (@MiamiDolphins) November 18, 2020
New England Patriots -2 @ Houston Texans – 22/11/2020
We are going two for two on the away teams with the Patriots at the Texans. The Patriots come into this after beating the Ravens 23-17 at home. The weather was to blame for this game but nonetheless the Patriots still scored 23. The Texans lost last week when just two touchdowns would have won them the game.
The Texans have the worst ranked defense in the league. They have allowed fewer than 25 points only twice this season. Granted one of those was last week but I think 30mph winds in Cleveland had a part to play. The winds were so bad that even planes couldn't land, I think that may have helped the Texans pass defense somewhat.
This is the first time this season I am picking the Patriots but their back to back wins has shown they can put points against even the best defenses. They rush the ball more than anyone else and they are averaging 161 yards a game on the ground. Houston have allowed more than that in all but three games this season. That shows the Patriots path to victory.
New England can keep a two-point lead over the Texans thanks to their defense. It isn't what it was last year, but they do have the third most takeaways. They have also allowed the eighth least amount of passing yards and eighth least passing touchdowns with 14.
Houston has the second least amount of rushing attempts this year. This means that the ball is in Deshaun Watson's hands more often than not. But this plays to the Patriots strengths as they are built to stop the pass, not the run. On both sides of the ball, the game is set up almost perfectly for Bill Belichick to run the ball and defend the pass.
That sets the Patriots up for their third straight win and for it to be easily more than 2 points. The men from Texas will not have enough juice to go up big against a team that loves an interception.
𝗛𝗦 𝗤𝗕 → 𝗡𝗙𝗟 𝗪𝗥 → 𝗦𝗡𝗙 𝗧𝗗 pic.twitter.com/eIrmks1We7

— New England Patriots (@Patriots) November 19, 2020
New Orleans Saints -5 @ Atlanta Falcons – 22/11/2020
The New Orleans Saints are currently on a six-game winning streak that has seen them win all their division games. They have also won their last two games by more than 5 points and they have done so against the defending NFC Champions and the Buccaneers. Atlanta has won three of their last four by more than 7 in every game.
The Falcons have given up more touchdowns than any other defense. They are also 31st against the pass. Two stats that show that Atlanta are all about high scoring games. The Saints do have the best completion rate but Drew Brees in unlikely to feature in this game due to a collapsed lung. In comes Jameis Winston.
Winston threw for 33 touchdowns and 30 interceptions last. But he comes into this game from having laser eye surgery. Will all be clear for the former Buccaneer? He does have Alvin Kamara, one of the most versatile backs in the league, at his disposable. Kamara is third in receptions only behind Hopkins and Diggs.
The Saints have the joint eighth most passing touchdowns. As the gunslinger himself comes in, the New Orleans men should score and score and score against this Falcons defense. The Saints are the second-best team in NFC and only one win ahead of their division rivals the Bucs. They will want no slip ups against a 3-6 team who are not looking like a play off team.
Against the spread, both teams are 4-5 for the season with one tying up to .500 after Sunday. I believe the Georgians will not have enough to slow down this Saints attack that is starting to find its feet with big wins as of late.
The game will be close around -5 but I have faith in this Saints team that has shown it can get the job done in the regular season in previous years. Sean Payton's men have won by more than 5 in three of their last five games against the Falcons at the Mercedes-Benz Superdome and this year I'm hoping will be no different.
We hope you enjoyed the article 'NFL – Week Eleven: Best NFL Spreads.' Do you agree with our best NFL spreads predictions? Let us know!
Read more on the NFL here: