What Patrick Mahomes Should Have Done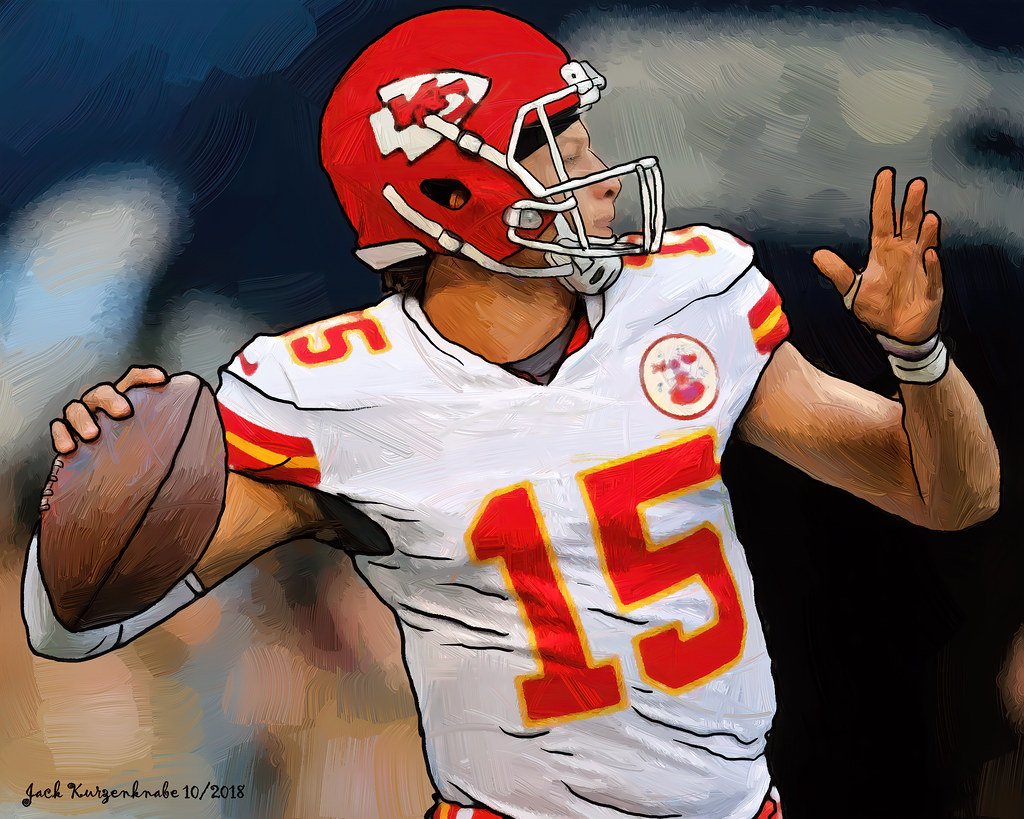 Patrick Mahomes has just signed a contract widely regarded as a good deal for team and player. But is there a more radical option he should have pursued to create an immortal legacy?
Patrick Mahomes is the starting quarterback of the reigning Super Bowl champions, the Kansas City Chiefs. He has just signed a 10-year contract extension worth up to $503 million (£403 million). This obliterates the value of contracts of his contemporaries, and the contracts of anyone else in team sports. It makes him comfortably the highest paid player in league history. Pundits and fans seem to agree that the deal works for Mahomes as it gives him generational wealth and it works for the Chiefs as they secure an elite franchise quarterback for at least a decade.
However, I'm going to argue there was a better, more radical path that negotiations could have followed.
If I were Patrick Mahomes, I'd take a league minimum contract. Currently this is $585,000 for a player with at least one year of experience. This would rise each year under the terms of the agreement players have with the league owners. As overall revenues increases, it must filter down to player contracts.
The 2020 NFL salary cap was $198.2 million – at roughly $45 million a year, Mahomes is almost a quarter of the total budget. Given NFL plays are split between offence, defence and special teams, each match Mahomes only features on less than half the snaps. It's impossible to spread consistent levels of talent across the roster when hamstrung by a gigantic QB contract.
What Mahomes and the Chiefs should have done
Mahomes should have taken this low salary contract and told the team to build him the best damn team that ever walked on to an NFL field. A roster stacked with talent on offence, defence and special teams. A dynasty with Mahomes as its God-Emperor King, reigning for a generation on the pitch and for eternity in the history books. He could set about breaking every record ever, winning handfuls of Superbowl rings and cementing an immortal legacy. Sponsorships, endorsements and other income would still provide a superb level of wealth. Mahomes could do this and be forever acclaimed as the greatest football player ever. Surely that's worth more than a few hundred million?
For many years of Tom Brady's tenure in New England, the Patriots benefitted from team friendly deals. In this time they were the only NFL team to build a genuinely successful dynasty through the first two decades of the 2000s. Is this a coincidence? I don't think so. Many other factors contributed to the Patriots success but having more money to play with is never a bad situation.
It would be a tragedy if in a decade's time, Mahomes has $400+ million but never again managed to repeat the Superbowl triumph of 2019 as the rest of the team were inadequate due to budget constraints. In contrast, the immortality gained by a legacy of winning half a dozen or more Super Bowls cannot be expressed numerically.
We hope you enjoyed this article about 'What Patrick Mahomes Should Have Done' with regards to his new contract. Do you think this radical take on contract negotiations is a good idea? Let us know!
Read more about the NFL and other oval ball sports here: