The highest paid football players in 2020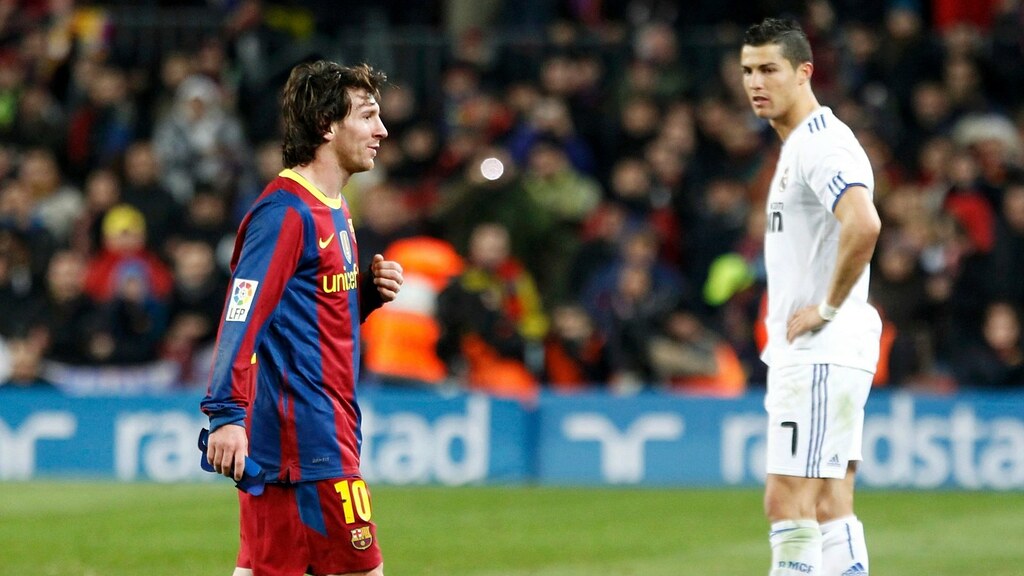 The highest paid football players in 2020
Forbes list have estimated the highest paid footballers in the world. By taking club wages, agents, sponsors and endorsements into account, they have calculated which players earn the most.
As the years progress we see higher transfer fees and wages being paid out for players to sign for their clubs. Huge powerhouses like PSG and Barcelona are amongst the biggest clubs to pay out large fees for new signings.
This summer alone saw players like Kai Havertz move to Chelsea for £71m, Arthur move to Juventus for £66m and Ruben Dias sign for Manchester City for £62m. Along with transfer fees comes many additional costs that can increase the amount paid on a player.
As football revenue increases so does its expenditures, making football one of the largest and lucrative sports in the world. We take a look at the highest paid footballers in 2020 according to the Forbes list and which clubs splash out the most to keep their star players happy.
10. David De Gea – Manchester united – $27m/£20.8m
Manchester United's number one is the highest paid goalkeeper in the world. After a rocky year on the field, David De Gea has become under intense scrutiny for his mistakes in between the sticks. However, manager Ole Gunnar Solskjaer has stuck by his man.
The 29 year old has made 411 appearances for United and holds the most clean sheets in the clubs premier league history. After nine years with United, he has won every domestic trophy as well as the Europa League in 2017. De Gea also brings in £2.3m from endorsements and is popular on his social media accounts.
We've said it before and we'll say it again: @D_DeGea is tonight's Man of the Match! 🤩#MUFC #UCL pic.twitter.com/ibeHenQvvS

— Manchester United (@ManUtd) October 20, 2020
9. Robert Lewandowski – Bayern Munich – $28m/£21.6m
Bayern Munich's top striker is a man who is on form, and he gets paid well to do so. After scoring a hat-trick at the weekend, Robert Lewandowski has scored 10 goals in five games in the Bundesliga, carrying on from his 34 goals last term. 
The Polish international has had an amazing year, winning the treble with Bayern including the Champions League in August. He was one of the favourites to win the Ballon D'or before it was cancelled due to the coronavirus pandemic. His eye for goal has made him a global sensation, as well as making £3.1m from endorsements in 2020.
Never stop dreaming🙏 Thank you for this prestigious awards. Tonight is a proud moment, but the journey continues💪 @FCBayern pic.twitter.com/jpwGlulrc9

— Robert Lewandowski (@lewy_official) October 1, 2020
8. Gareth Bale – Tottenham Hotspur – $29m/£22.4m
Following his £85m move to Spanish giants Real Madrid in 2013, Bale has been under a lot of pressure to perform. While some fans believe he has not delivered during his time in Spain, many would disagree. 105 goals and 68 assists in 251 appearances his hard to come by.
However Bale continued to fall out of favour with manager Zinedine Zidane, and returned to where it all started back with Tottenham on a season-long loan. After signing a new deal in 2016 with Real Madrid, he was reported to earn around £600,000 a week. Rumours suggest Spurs pay 40% off that and he also earns around £4.6m in endorsements.
Solid start 👊🏼 @SpursOfficial pic.twitter.com/5g81Ooawyl

— Gareth Bale (@GarethBale11) October 22, 2020
7. Antoine Griezmann – FC Barcelona – $33m/£25.5m
The Barcelona forward has struggled since his £107m move to the Spanish giants last year. The Frenchman has scored 15 goals and produced four assists in 53 games, and has often been overshadowed by the partnership of Lionel Messi and Luis Suarez.
He won the world cup with France in 2018 and was a fan favourite at Atletico Madrid before his move. The popular player is liked by many around the world and he has also launched his own Esports organisation called 'Grizi Esport'. He earns around £3.8m in endorsements and has a large following on social media.
C'est au fond ! #33 🤙🤙🇫🇷 pic.twitter.com/OF8RWLylPf

— Antoine Griezmann (@AntoGriezmann) October 14, 2020
6. Paul Pogba – Manchester United – $34m/£26.2m
Manchester United playmaker Paul Pogba, is another United player that is on this list and is paid very handsomely. His £89m move from Juventus in 2016 was a massive signing for the club, but it seems although he has impressed, he also has a lot more to give. With his contract expiring next summer, they have the option to extend it for one more year.
He plays a pivotal part in the United set up, both on and off the pitch. As a star known across the globe, Pogba has made more than 170 appearances for his team. He is also one of the most marketable footballers, getting involved in numerous engagements including Pepsi's campaign alongside Messi and Salah. Pogba also earns around £4.6m in endorsements, on top of his yearly salary.
A tough match…
Let's stay focused for the next ones! 💪🏾 pic.twitter.com/OIsrV0ZT46

— Paul Pogba (@paulpogba) October 24, 2020
5. Mohamed Salah – Liverpool FC – $37m/£28.5m
Liverpool's winger Mohamed Salah has been a breath of fresh air for the Reds ever since he arrived in 2017. He broke the record for the most goals scored in a premier league season, and has scored 100 goals and produced 41 assists for them.
His contributions on the field helped Liverpool win their first league title in 30 years last season. As well as faring pretty well in Merseyside, he is also a national icon in Egypt. He earns around £10m in endorsements with big companies like Adidas, Pepsi and Vodafone, with a huge following on social media as well.
— Mohamed Salah (@MoSalah) October 3, 2020
4. Kylian Mbappe – Paris Saint Germain – $42m/£32.4m
The first PSG player on this list is Kylian Mbappe. The highly talented 21 year old is a global megastar and deemed by many to take over Messi and Ronaldo's stand once they retire. In 2020, Mbappe once again lit up the French Ligue, earning himself his second golden boot in a row. He also rallied his team to the Champions League final before losing out to Bayern.
His confidence and technical ability has helped him to score 96 goals and produce 55 assists in 130 games, a phenomenal record. The French icon is linked with companies like Nike and boasts endorsements of around £10.7m. As the youngest player on this list, Kylian has a huge future ahead of him.
🔴🔵…. @PSG_inside pic.twitter.com/4t27ShAm5S

— Kylian Mbappé (@KMbappe) October 24, 2020
3. Neymar Jr – Paris Saint Germain – $96m/£74.1m
PSG's second megastar is of course Neymar. The electrifying, skillful winger left Messi and Barcelona back in 2017 for a world-record fee of £200m. As one of the best and naturally gifted players in the world, Neymar has contributed in an unbelievable 117 goals in 90 games.
The Brazilian earns on average around £53.7m in yearly salaries, with PSG paying over £1m a week for his services. Neymar also left his Nike contract this summer, allowing him to sign an expensive deal with Puma. His endorsements total to around £14m, making his yearly earnings over double the amount of his PSG teammate.
Captain Neymar ✊ pic.twitter.com/ouggC8OBkM

— Goal (@goal) October 25, 2020
2. Cristiano Ronaldo – Juventus – $117m/£90.3m
The top two for a variety of categories has always been between Ronaldo and Messi. The second highest paid footballer in the world for 2020, is Cristiano Ronaldo. After becoming the first billionaire footballer in history, Ronaldo has become one of the most famous athletes in the world. He plays for Juventus and continues to break records in the game of football.
Ronaldo became the second player in history to score over 100 international goals and has scored 68 goals in 91 games for the Serie A giants, at the age of 35. He has a massive social media following, including having the most followers on Instagram with 241 million. As well as this, his long term contract with Nike adds to the estimated £36m he earns in endorsements.
The new season is coming! 😀💪🏼
Are you ready? 👊🏼#finoallafine #forzajuve pic.twitter.com/5mOhnXtDaA

— Cristiano Ronaldo (@Cristiano) September 19, 2020
1. Lionel Messi – FC Barcelona – $126m/£97.2m
The highest paid footballer in 2020 is Lionel Messi. Arguably the greatest footballer to have ever graced the game, he takes over Ronaldo at the number one spot. He became the talking point of the summer after he tried to leave the Nou Camp this year. After being persuaded to see out his contract until next summer, Barcelona manage to keep hold of their hero for one more season.
According to Forbes, he earns around £70.6m from just his salary, as well as a huge £26m from endorsements. Messi has won an enormous 34 trophies and has scored well over 600 goals for Barcelona, making him a club legend in Spain.
After becoming the second billionaire footballer ever in 2020, it looks as though Messi will be earning even more next year if he decides to leave his beloved Barca for another club. Where he will end up, no-one knows. What we do know however is that whatever the price tag is, it will be justified.
We hoped you enjoyed this article 'the highest paid football players in 2020'. Do you think Lionel Messi should be the highest paid football player in the world?  Let us know! 
Read more on football here: