Eifel Grand Prix – Driver Ratings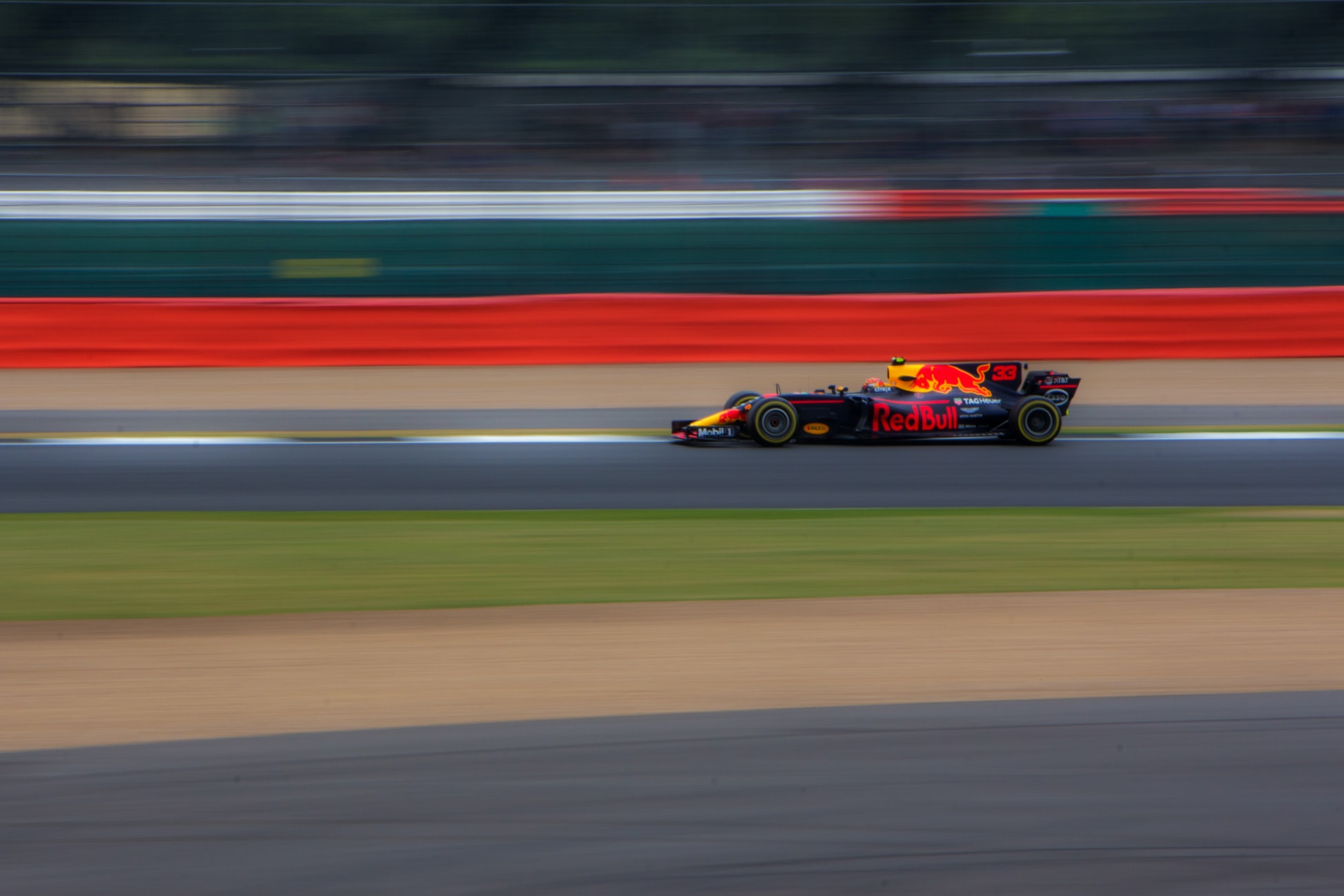 Eifel Grand Prix – Driver Ratings
For the first time since 2013, F1 returned to the Nürburgring last weekend for the Eifel Grand Prix where Lewis Hamilton came out on top. Here we will go through the driver ratings from last weekend's race.
Mercedes
Lewis Hamilton – 8
Lewis Hamilton equalled Michael Schumacher's record of 91 wins in Formula One last weekend after his win at the Nürburgring. He capitalised on his teammates mistake on lap 12 and eased his way to another victory – extending his lead in the Drivers Championship to 230 points.
Valtteri Bottas – N/A
After qualifying on pole position, Bottas was forced to retire on lap 19 after he suffered from a reliability issue. He managed to hold off Hamilton on the opening lap, but his lock up on lap 12 presented Lewis with the perfect chance to take the lead.
✌🏾😊
#91 pic.twitter.com/rNW8oaiVH0

— Lewis Hamilton (@LewisHamilton) October 12, 2020
Red Bull
Max Verstappen – 8
Verstappen lunged down the inside of Hamilton on lap one as he tried to get ahead, but the two Mercedes powered on and Verstappen had to settle for P2 with a bonus point for getting the fastest lap.
Alex Albon – N/A
Alex Albon had a poor start to the race and he locked up on lap one – almost taking Daniel Ricciardo out in the process. He then received a five second penalty for colliding with the front wing of Kvyat on lap 21 and was forced to retire on lap 24 due to a power unit problem.
Grabbing the DHL Fastest Lap on the final lap?

Just @Max33Verstappen things 👌#EifelGP 🇩🇪 #F1 @DHL_Motorsports pic.twitter.com/VGMWLIMIQk

— Formula 1 (@F1) October 11, 2020
McLaren
Lando Norris – N/A
Norris began to lose power on lap 26 with a sensor issue which became a persistent problem for him throughout the race, before his engine failed on lap 44 and the safety car was deployed.
Carlos Sainz – 7
With his teammate out of the race, Sainz struggled from graining on his tyres but was pleased to get well within the points again, finishing P5.
⚠️ SAFETY CAR DEPLOYED (LAP 44/60) ⚠️

Lando Norris retires after battling car troubles for the majority of the race#EifelGP 🇩🇪 #F1 pic.twitter.com/jWVVH92TuJ

— Formula 1 (@F1) October 11, 2020
Ferrari
Charles Leclerc – 8
Leclerc pushed his car to the limits on Saturday afternoon and qualified P4. On the opening laps, he held off Daniel Ricciardo brilliantly and overtook Gasly. He then had to defend himself against Perez and Hulkenberg and finished the race P7.
Sebastian Vettel – 6
Vettel had a spin on lap 11 which meant that he lost the advantage of starting on the medium compound tyre. He was unsuccessful in his attempts to hold off Gasly on lap 42, and then his team let him down with a 4.4 second pit stop which meant that he finished the race just outside of the points in P11.
Seventh today. Nice overtakes and I fought until the end but it wasn't enough. No regrets, I gave it all 💯 pic.twitter.com/YaREyi48av

— Charles Leclerc (@Charles_Leclerc) October 11, 2020
Renault
Daniel Ricciardo – 9
The Honey Badger finally secured a place on the podium during the Eifel Grand Prix – he won the battle for P3 on the closing laps against Sergio Perez and even pressured Verstappen for P2 once the safety car had come back in – earning him one of the best driver ratings from this weekend.
Esteban Ocon – N/A
Ocon retired on lap 23 due to a reliability issue.
A wait of 1⃣8⃣8⃣ races for @RenaultF1Team to taste that champagne ⌛️#EifelGP 🇩🇪 #F1 pic.twitter.com/3ASiiL8EiD

— Formula 1 (@F1) October 11, 2020
Racing Point
Sergio Perez – 8
Sergio Perez had a great race on Sunday but fell short of getting past Daniel Ricciardo. He came millimetres from colliding with Lando Norris on lap 10 as the pair tussled with each other, but it was a smooth race from him other than that and he might have found himself on the podium had it not been for the safety car.
Lance Stroll (Nico Hulkenberg) – 9
Lance Stroll was feeling unwell on Saturday morning and so Racing Point decided to leave him out of their plans for the remainder of the weekend. Thankfully, Nico Hulkenberg happened to be in Cologne at the time and Racing Point were able to get him to the circuit in time for qualifying. With no practice sessions under his belt, he qualified last but managed to secure P8 in the race – making up a total of 12 places. He earned Driver of the Day and created one of the best stories to come out of this season so far.
No practice. Started last. Finished in the points.

Who else was going to be #F1DriverOfTheDay?!

You earned it, @HulkHulkenberg! 💪#EifelGP 🇩🇪 #F1 pic.twitter.com/UgrcKV4ZPv

— Formula 1 (@F1) October 11, 2020
Alfa Romeo
Kimi Raikkonen – 6
Whilst Hamilton matched the record for the most race wins, Kimi also matched the record for the most race starts at the Eifel Grand Prix. Unfortunately, he get didn't off to the best of starts after he locked up and ran into George Russell – picking up a 10 second penalty as a result. He was also blinded by Albon who went off track on lap one which cost him places, but he did well to overtake Magnusson after the safety car had come back in and climbed back up the group to finish P12.
Antonio Giovinazzi – 7
Giovanazzi gained positions on the opening lap and might have secured P9 or P8 by the end of the race had it not been for the safety car.
Not the kind of flying lap George Russell was looking for on Sunday 🛫#EifelGP 🇩🇪 #F1 pic.twitter.com/goKn85p8tS

— Formula 1 (@F1) October 12, 2020
Haas
Kevin Magnusson – 6
Magnusson qualified P15 and made his way through the group but lost out on places as he battled with Vettel for P11 before losing out to Raikkonen and finishing P13.
Roman Grosjean – 7
"I can't move my index finger" said Grosjean after Kimi Raikkonen went off circuit ahead of him and gravel was flung into his cockpit, but despite his badly bruised finger and the safety car dampening the effects of his one stop strategy, Grosjean powered on and finished the race P9 to secure his first points of the season.
The moment of impact 💥

Despite some discomfort after gravel struck his hand on Lap 2, @RGrosjean brought it home in the points 🙌#EifelGP 🇩🇪 #F1 pic.twitter.com/bngdN3J1LB

— Formula 1 (@F1) October 11, 2020
Alfa Tauri
Dannii Kvyat – 6
Kvyat locked up and ran off circuit as he came under pressure from Alex Albon. Albon managed to overtake Kvyat but returned to the racing line too early and clipped Kvyat's front wing just as the pair drove past pit lane. From that point onwards, Kvyat's race was effectively over and he finished last in P15.
Pierre Gasly – 7
After qualifying P12, Kvyat gradually made up places throughout the grand prix and finished P6.
It's a shame because until that incident with Albon it really looked like it could have been a very strong race, I think we could have done well today. 3/3  #F1 #EifelGP #DK26 pic.twitter.com/qvI12VWBkE

— Daniil Kvyat (@kvyatofficial) October 11, 2020
Williams
George Russell – N/A
Russell's collision with Raikkonen on lap 14 put an end to his race – a shame given that there might have been some promising opportunities for him with a number of drivers being forced to retire from the race.
Nicholas Latifi – 6
Latifi scrapped with Vettel near the end of the race but it was a largely uneventful afternoon for him again this weekend and he finished P14.
– Most wins record matched by Lewis
– Most starts record matched by Kimi
– First podium for Renault in nine years
– Nine teams in the points
– #Hulkenback 2.0
– Grosjean getting points with a broken finger
– Lando in a deckchair

Sunday happened… right?! 😅#EifelGP 🇩🇪 #F1 pic.twitter.com/CCxdvFsMsZ

— Formula 1 (@F1) October 12, 2020
We hope you enjoyed the article 'Eifel Grand Prix – Driver Ratings.' Who do you think will come out on top next time? Let us Know! 
Read more on Formula 1 here: