Romain Grosjean and Kevin Magnussen to leave Haas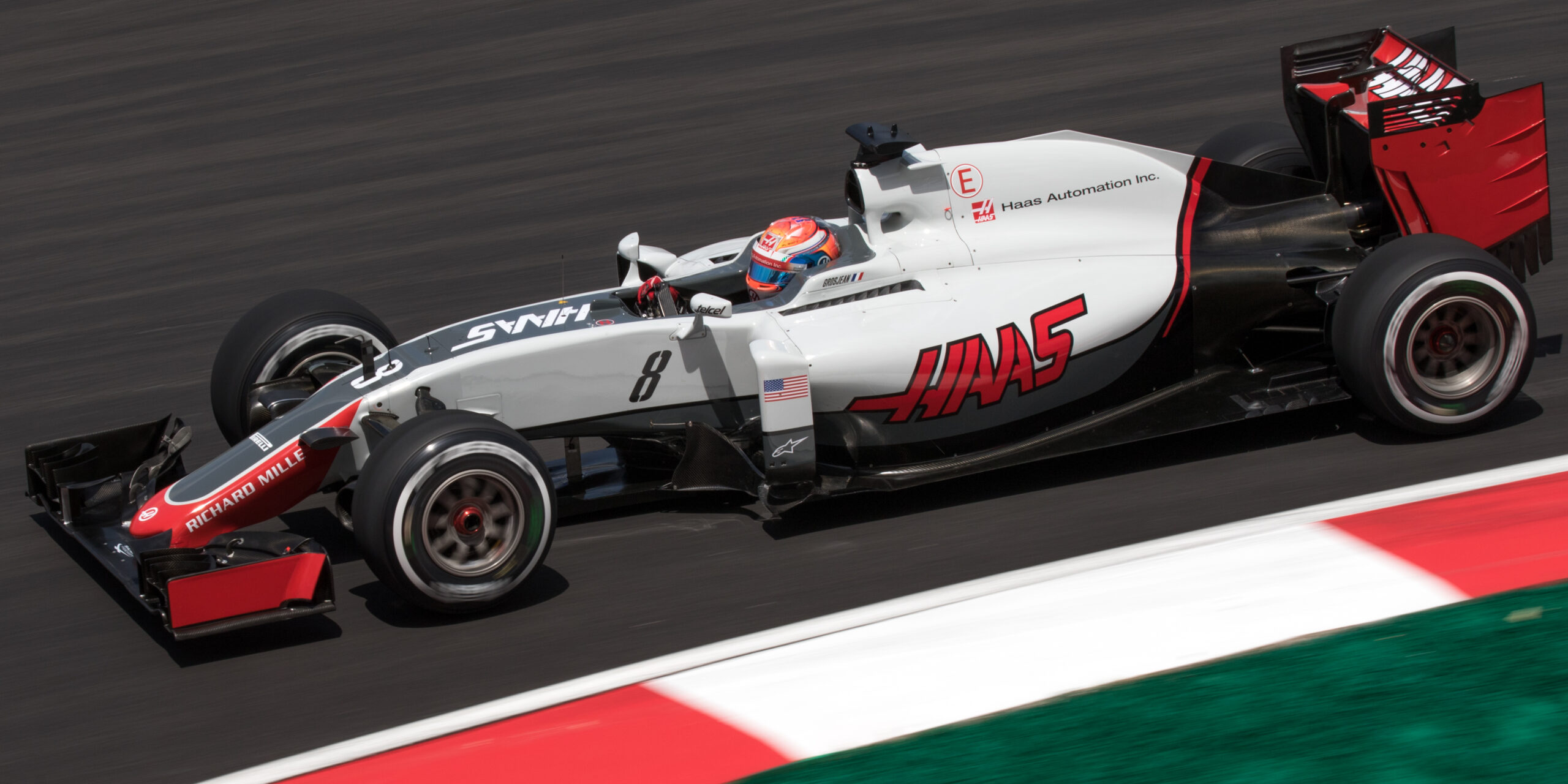 Romain Grosjean and Kevin Magnussen to leave Haas
Haas F1 team have today announced that Kevin Magnussen and Romain Grosjean will not be their drivers for the upcoming 2021 F1 season.
In an unexpected announcement, both drivers announced their departure from the American F1 company on Thursday morning ahead of the Portuguese Grand Prix.
In a statement released by Haas on their official website, team principal, Guenther Steiner, commented: "I want to extend my thanks to both Romain (Grosjean) and Kevin (Magnussen) for their hard work and commitment to Haas F1 Team over the past few seasons."
Romain was a fundamental part of our establishment as we sought to get a driver on board with both speed and experience. His results in early 2016 were a just reward, not only for his own talent but also for the sheer amount of effort the team had put in to be on the grid that season."
When Kevin joined a season later, we saw an immediate return with both cars scoring points, and of course, our first double points finish in Monaco that year. We have a lot of good memories together – in particular, our 2018 season when we finished fifth in the standings in only our third season. Romain and Kevin played a significant part in that success."
Romain Grosjean's five-year stay at Haas comes to an end
Grosjean will see his 5-year stay at Haas come to an end in December after joining the racing team in its first-ever season.
The Frenchman highest finish in the drivers' standing came in his first season at Haas, finishing 13th after accumulating 29 points.
After announcing his departure on Twitter, the 34-year-old was tight-lipped about his future in F1 but was quick to praise his team.
"I've learned a lot, improved to be a better driver as well as a better man. I hope I've also helped people in the team to improve themselves."
The 🔚#r8g pic.twitter.com/cegx0UqGDl

— Romain Grosjean (@RGrosjean) October 22, 2020
Magnusson joined Romain Grosjean at Haas in 2017 after moving from Renault and since raced 73 times for American-based company, scoring a total of 96 points – a fifth-place finish in the 2018 Austrian Grand Prix was the Danish best result.
The Danish driver was a little more open about his future saying he will announce "in due course" and said his 3-year stay at Haas "helped me grow and develop as a driver".
However, both drivers have struggled in their respective cars in 2020, as Grosjean is 18th in drivers' championship with two points and Magnussen is 19th having scored one point.
The American manufacturers are currently ninth in the constructors' standing and will have a new partnership for 2021 season.
— Kevin Magnussen (@KevinMagnussen) October 22, 2020
What next for Haas – Experience or Rookies?
With Haas announcing they are parting ways with their current drivers, the American-based racing team will have an entirely new driver line-up for 2021.
Nico Hulkenberg and Sergio Perez are two experienced drivers on the market after the former was released by Renault in 2019 but has managed to impress teams and supporters in 2020 season without being on the grid. The German has competed in three Grand Prix this season – all for Racing Point – replacing drivers if they are unwell. His performances in the 'Pink Mercedes' is likely to encourage a few teams to take the plunge next season – one of them definitely should be Haas.
Perez will also be on the market after Racing Point released the Mexican for Sebastian Vettel ahead of their re-branding to Aston Martin for 2021 season. So, the 30-year-old could be a valuable option for Haas if they are looking to re-make ground on Renault and McLaren.
Schumacher or Mazepin?
Also, a rookie from F2 is expected to line-up for Haas next season, especially from Ferrari's junior academy with Haas having close links to the Italian racing team, using as many parts from them and their engine.
Mick Schumacher, son of seven-time Champion and F1 legend Michael, is currently the leader in F2 and is part of Ferrari' driver academy, linking him to a seat to F1 next season for either Haas or Alfa Romeo. Another member of their academy, Callum Ilott, has also impressed in F2 this season, only 22 points behind the German in the standings, and was supposed to test drive for Haas in the Eifel Grand Prix.
However, the US-based team could look for a driver with the significant financial backing and the resources from that could help them for when F1 introduces a major new rules package for the 2022 season.
For this reason, Nikita Mazepin – son of billionaire Dimitry who owns a chemical company – is strongly linked to a seat for Haas.
The Russian driver endured a tough start to his rookie season in F1, finishing 18th, but Mazepin second campaign currently sees him in 6th. His significant sponsors and his father being a billionaire is a reason why Mazepin will be in F1 next season.
Two seats to fill at Haas…#F1 pic.twitter.com/kBJPhWifuy

— Formula 1 (@F1) October 22, 2020
We hope you enjoyed the article 'Romain Grosjean and Kevin Magnussen to leave Haas.' What do you make of Grosjean and Magnussen's departure from the Haas F1 team? Let us know!
Read more on F1 here: