Ferrari's downfall and Gasly resurgence – The halfway review of 2020 F1 season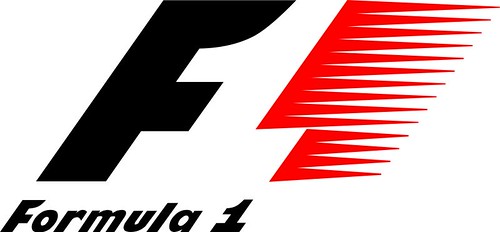 Ferrari's downfall and Gasly resurgence – The halfway review of 2020 F1 season
The halfway review of 2020 F1 season
As the 2020 F1 season reaches the halfway point, we decided to look back over the opening nine races, including Ferrari's downfall.
Just one day before the Australian Grand Prix was set to get the 2020 F1 season underway, COVID-19 struck and changed everyone's lives in a matter of seconds.
As months went by, and more races were cancelled for 2020, supporters and drivers thought this season was never going to happen. From the magnificent work of FIA and countries around Europe and in Asia, F1 returns in the most unusual and unique season in recent history.
With three triple-headers and nine races in 11 weeks, the 2020 season has reached the halfway point. So, we decided to look back on what has already been one of the craziest seasons in recent history.
Lewis Hamilton continues his dominance 
While we have been treated to unusual and unique circumstances in the current F1 season. Somethings never change, as Lewis Hamilton looks set to secure his seventh World Championship in his career.
Many hoped that Valtteri Bottas would finally challenge his Mercedes partner. Yet, the Finn has failed to win since the opener in Austria and hasn't come close to Hamilton in recent months in terms of speed.
People will be quick to say Hamilton is obviously going to win when his car is the best on the grid…and you're not wrong. However, if 2020 has proved anything, that Hamilton is still one of the best drivers on the grid.
From crawling home on the final on three tyres in British GP, being at the back of the grid and 30 secs behind the rest of the pack to finish 7th – only two seconds behind Bottas – after 30 laps. Hamilton has had plenty of obstacles thrown at him throughout the nine races, beating them away every single time.
One victory off Michael Schumacher's 91-win record 😮

Not even @LewisHamilton can believe it 🤯#F1

— Formula 1 (@F1) September 17, 2020
The unsung hero of 2020 so far
There is only one name you can mention for the unsung hero of 2020 – that is AlphaTauri's Pierre Gasly.
The last 18 months have been a whirlwind for the Frenchman. From being promoted to Red Bull before getting demoted back to Toro Rosso after six months, then going onto earn the first podium of his career in Brazil, to finally winning his first-ever Grand Prix at Monza in 2020.
It's not only a one-off race in Monza for Gasly, but the 25-year-old has consistently been in the points this season – missing out in three races, two due to DNFs – while matching an exact same total as points in the same number of races in 2019.
After being described as a 'pay-driver' in his three-year career, Lance Stroll has also impressed fellow F1 supporters in 2020. The Canadian has scored 57 points so far – 51 more points than this time last season – and currently sits in 6th in the driver standings ahead of Daniel Ricciardo, Sergio Perez, and Charles Leclerc.
Wooow… crazy last 48hours.
1st race win in F1, a day I'll remember forever. Sport is beautiful & gives such intense emotions, loved every second of it. Let me thank everyone of you who congratulated me & sent messages, truly appreciated them all! pic.twitter.com/YhFAAwvOXW

— PIERRE GASLY 🇫🇷 (@PierreGASLY) September 8, 2020
Ferrari's downfall
Whilst everyone predicted the usual dominance by Mercedes and Hamilton this season, none could imagine the downfall by Ferrari after being the closet contenders to Mercedes last season.
McLaren, Renault, and Racing Point are currently ahead of Ferrari in the Constructor standings, with AlphaTauri only 13 points behind. The two drivers are not even in the top five in the driver standings. Sebastian Vettel currently placed in 13th after finishing outside the points four times based on speed and his highest finish is 6th.
Whereas Charles Leclerc has enjoyed a better season in terms of points and finishes, currently in 8th with two podiums to his name, but has found himself out of the top 10 five times this season, as Lando Norris, Alex Albon, and Lance Stroll lead him in the driver standings.
Wondering if Ferrari's form will get better before the conclusion of the season? Well, it's going to a lot worse before we see any improvement.
DRIVER STANDINGS: ROUND 9 🏆@LewisHamilton extends his lead at the top

Battle for P4 = tight 👀#TuscanGP 🇮🇹 #F1 pic.twitter.com/2PP4QBWG0U

— Formula 1 (@F1) September 13, 2020
Crazy times call for crazy races
For three years we never saw a red-flag used – that's 62 races – but the last two races saw three red-flags. Bonkers.
The Italian Grand Prix was needed for the sport after years of domination by Red Bull, Mercedes and Ferrari, we finally saw a driver not from those three teams actually win a race. It was the kind of entertainment F1 needed, as Carlos Sainz was within one second of Gasly on the final lap with both hunting down their first-ever Grand Prix victory. Hamilton being demoted to the back of the grid, whilst Verstappen and the two Ferrari's had to retire. Monza always produces classics, but the 2020 Italian GP will go down as one of the best races in recent history.
Tuscan GP and British GP are another two races which will also be remembered, as the former experienced two-red flags and eight retirements. Whereas, the latter saw Hamilton crawl home on three tyres after suffering a puncture on the final lap.
Onboard with @Carlossainz55 for *that* dramatic crash after the restart at Mugello 👀 💥#TuscanGP 🇮🇹 #F1 pic.twitter.com/erYwe3NGvZ

— Formula 1 (@F1) September 13, 2020
Can Lando Norris be the rest of the best?
With Ferrari's downfall and Alex Albon struggling in the Red Bull, McLaren's Lando Norris has found himself in 4th – the best of the rest.
The young British driver opened the 2020 F1 season with a podium finish in Austria after pipping Lewis Hamilton to 3rd, as he was given a 5 sec penalty for colliding with Albon. While Norris hasn't finished in the top three since – the 20-year-old has been fighting among the top teams – finishing 4th in Italian GP and is consistently out-qualifying his teammate, Carlos Sainz, who's set to join Ferrari next season.
As we entered the final eight races of 2020, McLaren has shown great speed to compete at the front of the pack, giving Norris a real opportunity of finishing 4th in the driver standings come December.
You ain't seen a team quite like us, just admit it. 💪 @McLarenF1 pic.twitter.com/K2Chj1GJdW

— Lando Norris (@LandoNorris) September 7, 2020
We hope you enjoyed the article 'Ferrari's downfall and Gasly resurgence – The halfway review of 2020 F1 season.' What has been your favourite moment from the F1 season so far? Let us know!
Read more on Formula 1 here: