Extreme E: What is it, where is it and when?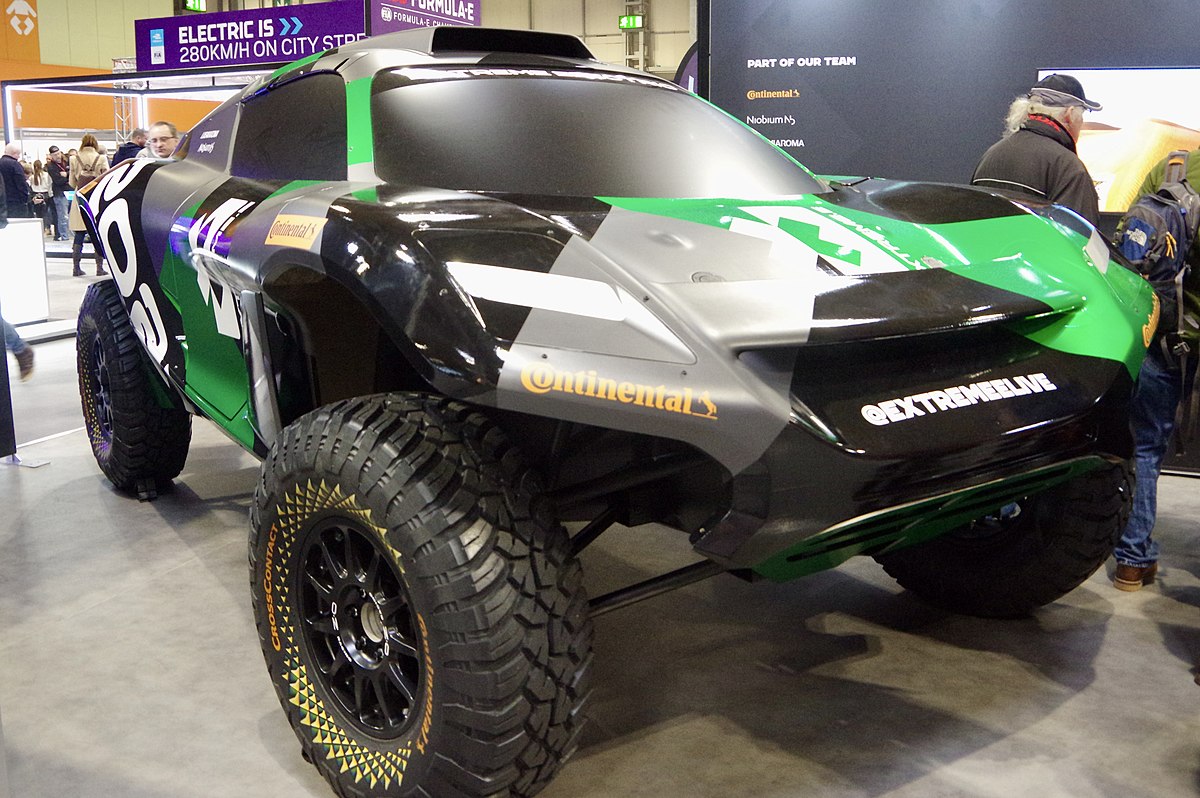 On October 27 at 2pm, Extreme E Racing is getting a virtual launch of the FIA-backed sport which will begin it's inaugural season next year, but what is it?
According to the Extreme E website, it aims to be a 'narrative-driven adventure' telling a story about the effects of 'climate change and human activity.' Which have ultimately affected different areas of the world and it will deliver the story through the motorsport.
The cars involved look like dune-buggies on steroids, called the Odyssey 21. Hinted by the sports title, the off-road SUV is entirely electric and is able to produce 550 horsepower from 400kw, capable of punching from 0-60 in 4.5s.
And just like that, we have a full grid of cars in 2021 liveries! pic.twitter.com/j1IZCdy14O

— Extreme E (@ExtremeELive) October 27, 2020
Who's involved?
You have the car, but you're going to need someone behind the wheel. Extreme E racing already has a variety of drivers on board with the sport, ranging from Formula E to rallycross drivers.
Some of the names include:
Karun Chandhok – Sky Sports Presenter/Former F1 driver
Lucas Di Grassi – Formula E champion
Andre Lotterer – Le Mans winner
Antonio Felix Da Costa – Formula E champion
Molly Taylor – 2016 Australian Rally champion
Although the sport will recommend driver's from its 'Driver's Programme' to the teams involved, the teams have the choice to have drivers from outside the talent pool.
Mark your calendars… Introducing the Extreme E Season 1 Race Dates featuring a previously unannounced location – Patagonia! Which event are you most looking forward to?#ExtremeE pic.twitter.com/iF9Y0a8zEZ

— Extreme E (@ExtremeELive) October 27, 2020
The teams?
While there maybe a selection of drivers, not everyone has chosen who will be behind the wheel. Only two teams have chosen both of their drivers, this being the two American teams: Andretti United and Chip Ganassi.
Currently, there are nine teams, from five different countries such as:
ABT
HWA
QEV
Team Techeetah
Veloce
Before the season even starts, there are two teams to watch. X44 and Rosberg Xtreme Racing. X44 was brought in by the six-time Formula One world champion, Lewis Hamilton. While Rosberg Xtreme Racing was recently introduced by Hamilton's recent rival, and former Formula One team-mate, Nico Rosberg.
It begs the question: will they be as successful in offroad racing as they had been in F1?
"I love that Extreme E is allowing two drivers – a male and a female – and you are going to see that transcend down the small team that we have". @LewisHamilton on @TeamX44.

Watch Live: https://t.co/6053ZGiRPL#ExtremeE #XEGlobalLaunch pic.twitter.com/vKACxEj5E1

— Extreme E (@ExtremeELive) October 27, 2020
Where will the races take place?
The sport is set to transverse across five rounds across the world.
Facing different types of environmental challenges from the Deserts in Saudi Arabia to the Arctic in Greenland.
The five rounds are:
Lac Rose, Senegal
Sharaan, Saudi Arabia
Kali Gandaki Valley, Nepal
Kangerlussuaq, Greenland
Santarem, Brazil
Starting from January 23 and ending on October 31, spanning over two days per event.
🏜🌊🏔

We're delighted to announce that @ExtremeELive will be broadcast live on Virgin Media Television!#ExtremeE pic.twitter.com/sDegFHUcmH

— Virgin Media Sport (@VMSportIE) October 30, 2020
Read more on motorsport here: