Tuscan Grand Prix – Preview, Timings and Prediction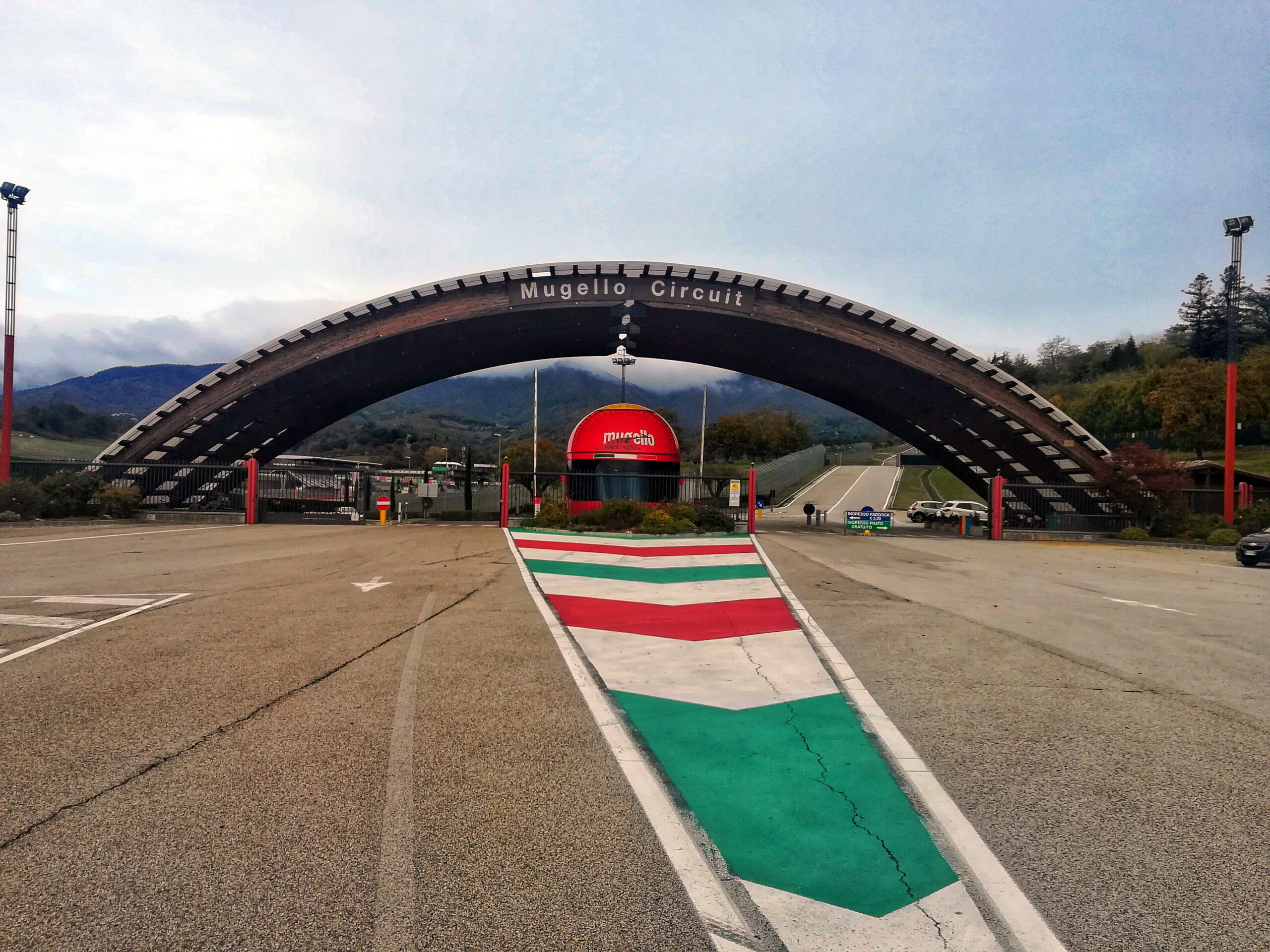 Tuscan Grand Prix – Preview, Timings and Prediction
After the rollercoaster of madness at Monza, F1 completes the latest triple-header at Mugello for Tuscan Grand Prix.
F1 fans, and even drivers, have yet to recover from the madness of the Italian Grand Prix, as Pierre Gasly won his first-ever race in dramatic fashion followed by McLaren's Carlos Sainz and Racing Point's Lance Stroll.
For the first time since mid-2012, we had no Ferrari, Red Bull or Mercedes drivers on the podium in one of the most thrilling races in the past decade.
Unfortunately, reality looks set to resume at Mugello with Mercedes expected to be strong amid they avoid any sort of hiccup similar to Italian GP. Even though Hamilton finished in P7, he was leaps and bounds ahead of the rest of the field in Monza. Building up a 7sec lead and closed down a 30-second gap to rest of the pack after serving his penalty. If he hadn't illegally entered a closed pit-lane, he would have won with ease. But shows Hamilton and Mercedes are prone to mistakes despite their dominance.
Formula 1 Grid Talk Episode 58: 2020 Tuscan Grand Prix Review https://t.co/LrT9DkpLpI

— F1 Chronicle (@F1Chronicle) September 9, 2020
The British driver mistakes didn't cost him in the race for World Championship, as his closest contenders failed to take advantage. Both Bottas and Verstappen made bad starts and got stuck behind a group of cars in dirty traffic. The Mercedes car had overheating issues throughout the race and couldn't muster any speed, failing to overtake anyone. At least Bottas earned some points on Hamilton, albeit ____, which was better than Verstappen who found himself in 11th after the restart and later retired. The Finn leapfrogs Verstappen into 2nd in the Driver Standings, but Hamilton is out in front with a 47-point advantage.
Verstappen expects his car won't be plagued by engine issues again, and dirty traffic is unlikely to form at a larger Mugello circuit compared to Monza, which points to the case that Bottas and Red Bull driver will be back among the top.
Will it be a weekend for celebration at Mugello or time for reflection?
For a second consecutive race weekend, Ferrari failed to score any points after both cars were forced to retire before the halfway point. Sebastian Vettel brakes failed on pit-lane chicane after just six laps, while Charles Leclerc crashed at high speed into Parabolica, ending a miserable weekend at their home race.
This track 😍

Ride onboard with @Marc_Gene around Mugello 🤯

Presented by @ShellMotorsport #essereFerrari 🔴 #TuscanGP #SF1000GP 🏁 pic.twitter.com/zwQVlJZEOK

— Scuderia Ferrari (@ScuderiaFerrari) September 9, 2020
To make things sweeter for Ferrari, they will now travel to their backyard, Mugello, for Tuscan Grand Prix, and more importantly, for their 1,000th race. Can we expect Scuderia drivers to be competing among the best? No, and that's because, in terms of pace, the car isn't even near the points-scoring positions.
Thankfully in Ferrari's eyes, Mugello is slightly more suited to than Monza or Spa which were two tracks known for straight-line speed. Still, Mugello circuit has one huge straight there that will cause a headache for Scuderia team. While Leclerc's crash in Monza just shows how hard it's to handle the car around the corners.
Who will be the best of the rest?
McLaren was strong throughout Italian Grand Prix, at one point both cars were in the podium places before the race was suspended. The British manufacturer car was the second quickest car on the track throughout the weekend, outdoing Verstappen in qualifying for 3rd and was second-fastest to Hamilton in the opening stint. If it wasn't for the red-flag, Lando Norris would have also earned the second podium of his career. Running in 3rd before Leclerc's crash and finished 4th overall, beating Bottas for pace.
Obviously, Mercedes and Red Bull are expected to resume their dominance at the top. McLaren won't be too fussed as they aim to finish in 3rd in the constructors championship. If they're as strong at Mugello as they were at Monza, it'll be another fantastic weekend for McLaren.
McLaren F1 team are hoping to take the positives from Monza and carry it on in the Tuscan Grand Prix this weekend.https://t.co/QvyrmS0lTy

— The Checkered Flag (@TheCheckerFlag) September 9, 2020
A start of a new era
While F1 supporters were jumping for joy over Gasly's victory, it was also a time to say goodbye to one of the oldest family in the sport. Williams announced ahead of the Italian Grand Prix that Claire Williams and Sir Frank Williams will both step aside from the racing team after 40 years.
A new era will begin at Mugello for Tuscan Grand Prix with Simon Robert being appointed acting team principal, as new owners Dorilton Capital, an investment group who bought the team last month, search for a permanent boss. And we will be hoping Williams can collect their first point of the season in Mugello ahead of a new adventure.
739 races
114 wins
312 podiums
128 pole positions
3567 points
7 Drivers' titles
9 Constructor titles

The end of an era at Williams. #F1 pic.twitter.com/mzcccWpAp8

— Planet F1 (@Planet_F1) September 7, 2020
Weather
Type of weather: Clear Skies/Sunny
Temperature: 26C
Wind: 15mph
Mugello Circuit
Length: 5.12km (3.259 mi)
Turns: 14
DRS Zones: 1
Last Grand Prix: N/A
Mugello circuit is known for high speed, high G-force track with flowing corners and a straight where cars will hit their top speed – bad news for Ferrari.
This weekend will be the first time Mugello host a Grand Prix, with both Ferrari drivers having an advantage as it's part of their winter testing track.
Timings
Friday 11th September 2020
Free Practice 1: 10:00am-11:30am
Free Practice 2: 2:00pm-3:00pm
Saturday 12th September 2020
Free Practice 3: 11:00am-12:00pm
Qualifying: 2:00pm-3:00pm
Sunday 13th September 
Race: 2:10pm
Prediction
1st – Lewis Hamilton
2nd – Max Verstappen
3rd – Valtteri Bottas
4th – Lando Norris
5th – Daniel Ricciardo
We hope you enjoyed this article 'Tuscan Grand Prix – Preview, Timings and Prediction'. Who do you think will win the Tuscan Grand Prix? Let us know!

Read more on Formula 1 here: