Lewis Hamilton claims victory in chaotic Tuscan Grand Prix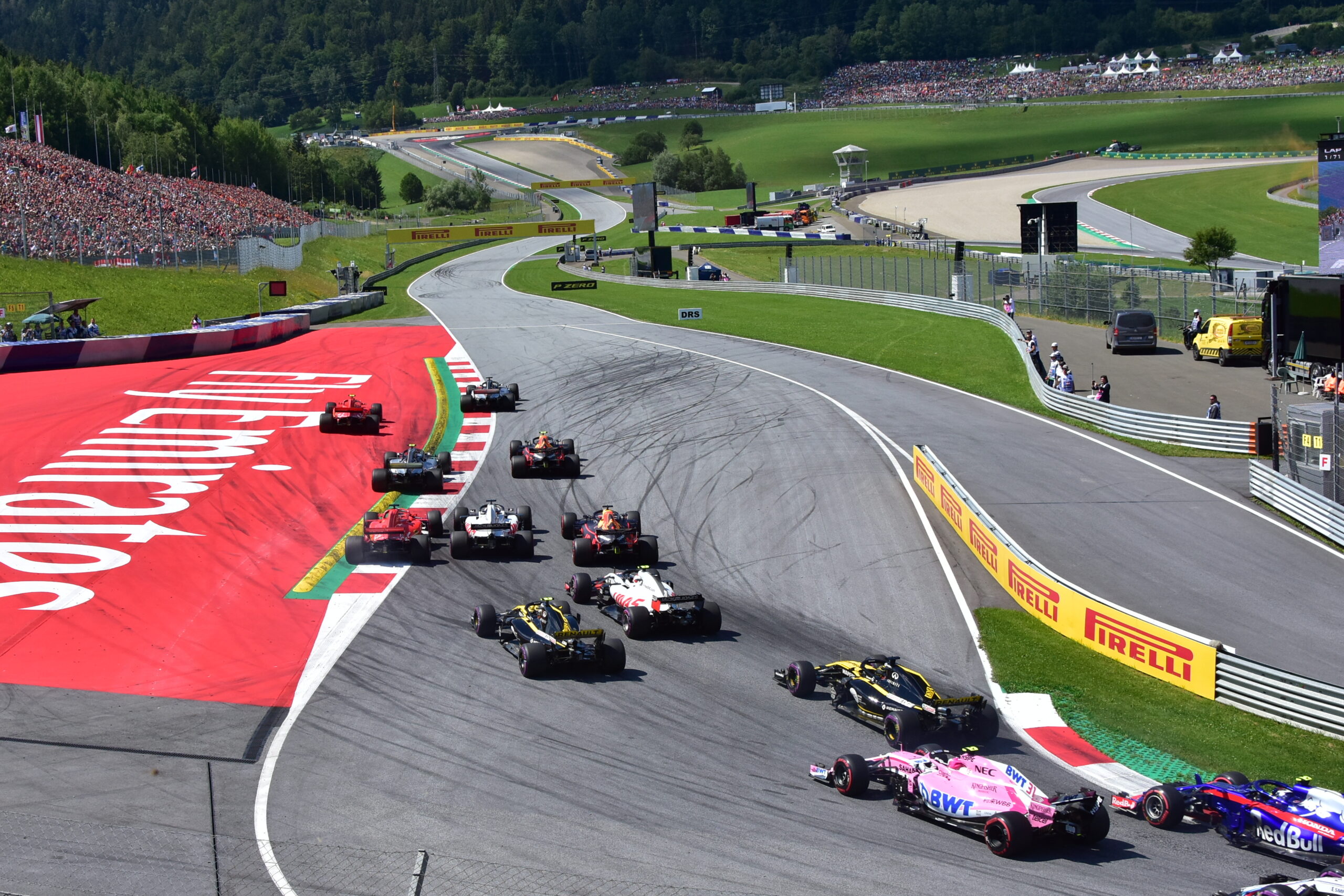 A crazy race in Mugello saw Lewis Hamilton stamp his authority on Drivers' Championship, while eight drivers failed to finish
Lewis Hamilton claims victory in chaotic Tuscan Grand Prix
People thought Monza was crazy last weekend, then the Tuscan Grand Prix will now go down as one of the craziest races in history. Eight retirements, three standing starts, and two red-flags saw Lewis Hamilton win the 90th race of his career – moving one win behind Michael Schumacher's record. 
The World Champion now extends his championship lead to 65 points over his Mercedes teammate, with Max Verstappen 80 points behind Hamilton after failing to finish the 3rd race of the season.
Valtteri Bottas got ahead of the British driver on the opening lap, before Hamilton retook the lead into the second corner, and never looked back. Whilst, the carnage was developing throughout the back of the grid.
A three-car collision into turn two saw title contender, Max Verstappen, retire from the race after suffering engine problems, and released the safety car for 10 laps. 
Seconds after the race got back underway, a massive crash on the main straight, involving four cars, soon prompted race officials to red-flag the race, before a Lance Stroll crash issued the second red-flag of the day.
Alex Albon will be thankful of the red-flags this evening and, ultimately, helped the Red Bull man to his first-ever podium finish after passing Daniel Ricciardo, as the number of stoppages helped the Aussie into podium contention. 
But the Renault driver couldn't match the speed of Albon and missed out on his maiden podium at the French-racing company. 
A 90th F1 win for @LewisHamilton – moving him one behind the all-time record of the great Michael Schumacher 🏆#TuscanGP 🇮🇹 #F1 pic.twitter.com/mMccVvhhaZ

— Formula 1 (@F1) September 13, 2020
A red flag for a second consecutive week
While it was madness in Monza the last weekend, Mugello provided race fans with a hectic and chaotic opening 10 laps, which only saw proper racing for two corners. 
Max Verstappen, who had engine problems on his formation lap to the grid, dropped down to 15th and was caught in a collision between Kimi Raikkonen and Pierre Gasly into turn 4. The Alfa Romeo crashed into the back of the Dutchman, sending him into the gravel, along with last week's heroics, Gasly, and Romain Grosjean, with two formers retiring from the race. 
Due to debris and gravel on the track, the safety car was introduced and was kept out for six laps, as Valtteri Bottas led Lewis Hamilton and Charles Leclerc. 
Then, within seconds of the restart, another massive crash appeared at the back of the grid between four cars, thankfully everyone was okay in what was seen as a terrible accident.
Bottas was tasked in getting the race back underway, but the Finn decided to hold off, weaving across the main straight, before slamming down his acceleration. However, cars at the back of the grid thought they were racing and saw Giovanazzi and Sainz go full throttle into the cars in front of them, prompting a red-flag for a second consecutive week.
Lap 7 restart at Mugello = carnage 😮 💥

Four drivers = OUT

And all four walked away unscathed, thankfully 🙏#TuscanGP 🇮🇹 #F1 pic.twitter.com/d8crtpUa9H

— Formula 1 (@F1) September 13, 2020
Another two restarts
And for a consecutive week, a standing-start was issued to get the race back underway from the red-flag after a 20-minute wait, which also saw Esteban Ocon retire from the race. 
Hamilton got ahead of his teammate into the first corner, Albon dropped down from 4th to 7th, whereas Leclerc maintained his position in 3rd. 
But the Racing Point of Lance Stroll and Renault's Daniel Ricciardo hunted down the Ferrari, who found himself into 7th by lap 25. 
Then, after 35 laps of proper racing, a second red-flag of the race is issued after Stroll crashed at full speed at Arrabiata, damaging the tyre barrier – ruining a chance of his second-podium of the week. Bottas, who was around 6 secs behind Hamilton, was praying for a safety car, getting his wish with a 13-lap shootout. 
However, on the third restart of the day, the Finn's slow start saw Riccardo get ahead of Mercedes and into 2nd, before Bottas re-overtook at the end of the first lap. The Aussie then had a raging Albon on his tail for the final 10 laps for that 3rd place spot.
BOTTAS: "It's disappointing because I had a dream start to the race. Once I lost position at the second restart I didn't have any opportunities.

"I'll keep pushing – it has to turn out well for me at some point"#TuscanGP 🇮🇹 #F1 pic.twitter.com/wNViUcFmVk

— Formula 1 (@F1) September 13, 2020
Alex Albon takes his opportunity
The young driver was hunting for his first podium of his career after several missed opportunities in recent months. And Albon got his wish, overtaking the Renault around corner one and breezed to 3rd, while Max Verstappen had to retire after lap one. 
Heading into the final few laps of the Tuscan Grand Prix, most eyes were on the fight for 10th as the Williams of George Russell was trying to close down on Vettel. Russell, who has yet to earn a single point of his career, couldn't muster enough speed to catch the 'slow' Ferrari and finished 11th – the highest of his career. 
The hectic and chaotic race took the limelight away from Ferrari's 1,000th Grand Prix, managing to score double points since the 70th Anniversary Grand Prix, with Leclerc in 8th. 
ALBON: "It took a while to get here! It was a tough one. It feels nice to be here"#TuscanGP 🇮🇹 #F1 pic.twitter.com/4q5sVw3qHD

— Formula 1 (@F1) September 13, 2020
Tucan Grand Prix – Top 10 finish
1st – Lewis Hamilton
2nd – Valtteri Bottas
3rd – Alex Albon
4th – Daniel Ricciardo
5th – Sergio Perez
6th – Lando Norris
7th – Daniil Kvyat
8th – Charles Leclerc
9th – Kimi Raikkonen
10th – Sebastian Vettel
🏁 END OF RACE (LAP 59/59) 🏁

And breathe…

TOP 10
Hamilton
Bottas
Albon
Ricciardo
Perez
Norris
Kvyat
Leclerc
Raikkonen
Vettel#TuscanGP 🇮🇹 #F1 pic.twitter.com/L9g5X1eoLZ

— Formula 1 (@F1) September 13, 2020
We hope you enjoyed the article 'Lewis Hamilton claims victory in chaotic Tuscan Grand Prix.' What did you make of  this weekend's action packed race? Let us know!

Read more on Formula 1 here: