Top 5 Drivers in Ferrari's History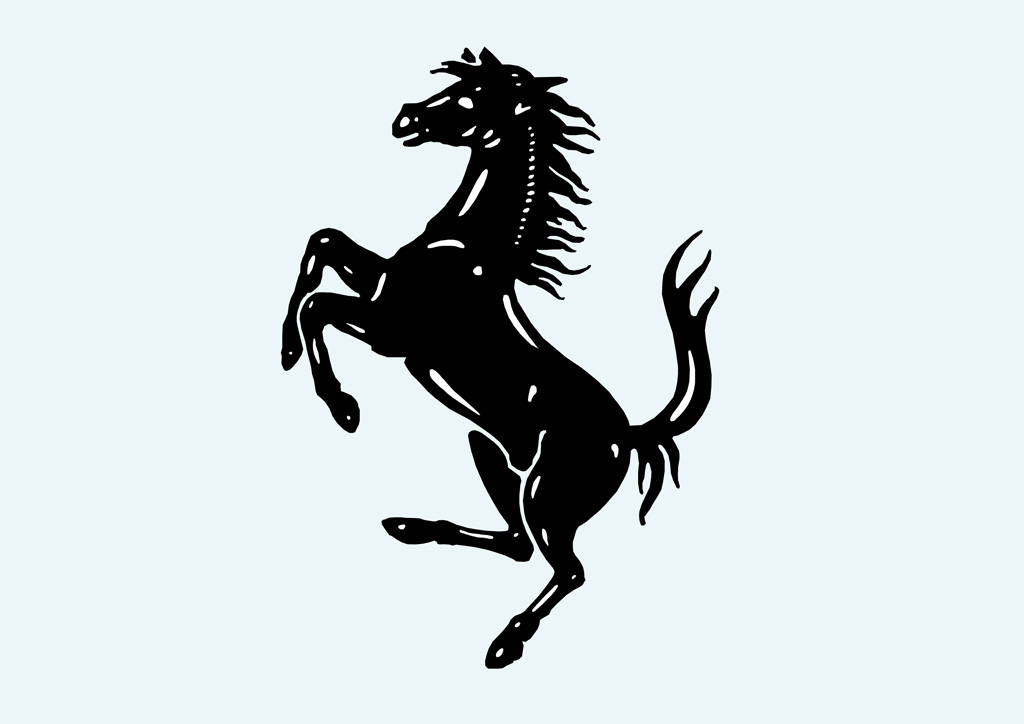 Who are the greatest drivers in Ferrari's history?
Top 5 Drivers in Ferrari's History
Most Formula 1 titles (16). Most Grand Prix victories (238). Most podiums (772).
Ferrari are undoubtedly the most successful team in Formula 1 history and have been breaking records since the Italian giants were founded in 1947.
'The Prancing Horse' have competed in every world championship since the 1950 season and over the years have had some of the best drivers to ever live.
Here, I attempt the near-impossible task of picking my top five Ferrari F1 Championship drivers of all time.
5) Felipe Massa (2006-2013)
The first of two Brazilians to make my list is recent Formula E retiree Felipe Massa. Massa joined Ferrari as a test driver in 2003 before breaking into the team in 2006 to drive alongside the legendary Michael Schumacher.
Massa contributed to Ferrari's two most recent constructor championship wins in 2007 and 2008, the former of which he finished in second place in the driver's standings behind Brit Lewis Hamilton.
After leaving Ferrari, Massa joined up with Valtteri Bottas at Williams for the 2014 season. He retired at Williams in 2017 and spent three years at Venturi in Formula E before retiring for good earlier this year aged 39.
Wins: 11
Podiums: 41
Pole Positions: 16
Fastest Laps: 15
4) Rubens Barrichello (2000-2005)
In at number four is the second Brazilian driver Rubens Barrichello. Another of Schumacher's key teammates at Ferrari, Barrichello joined from triple champion Jackie Stewart's team 'Stewart' in 2000 and spent just five years there. With that said, however, Ferrari won the world championship every season that he spent with them, helping them to achieve their longest-running streak for consecutive constructor's wins.
Two of the five years Barrichello spent at The Prancing Horse he finished second overall and never finished lower than eighth. He also currently holds the record for the most race starts in F1 history with 322.
Wins: 11
Podiums: 68
Pole Positions: 14
Fastest Laps: 17
3) Juan Manuel Fangio
Making into the top three is legendary Argentine Juan Manuel Fangio. Fangio is just one of three people to win the driver's championship five times and he held the record for the most championships in history from 1955 all the way until it was broken in by Schumacher in 2003.
Regarded as one of the all time greats, Fangio won his fourth driver's title in 1956 while racing with the Scuderia. His other championship wins came in 1951, 1954, 1955 and 1957, meaning Fangio was unbeatable on the track for four consecutive years. Although he only spent some of his final years at Ferrari, "El Maestro," as he was nicknamed, is an icon of the racing world and certainly is hugely loved by the 'Tifosi'.
Wins: 24
Podiums: 35
Pole Positions: 29
Fastest Laps: 23
2) Niki Lauda (1974-1977)
In at number two is F1 legend Niki Lauda. Two of the three driver's championships that Lauda won in his career were won in the famous red car of Ferrari in 1975 and 1977, the first of which also helped Ferrari to claim their first constructors championship win for 11 years. His second title, which came in his final season with the Italian manufacturers, Lauda won with an impressive 17 point gap to second-placed Jody Scheckter.
Lauda is one of five people to have won the driver's title three times, placing him among such names as Jackie Stewart and Ayrton Senna. Despite a near-death experience following a crash at the 1976 German Grand Prix, the Austrian made a miraculous recovery to return to the driving seat and win his third championship in 1984, making him one of the most respected sportsmen of all time.
After retiring, he worked as a consultant for Scuderia and as a manager for Jaguar racing, as well as being a chairman for Mercedes AMG Motorsport. He sadly passed away just last year in May 2019 at the age of 70.
Wins: 25
Podiums: 54
Pole Positions: 24
Fastest Laps: 24
1) Michael Schumacher (1996-2006)
Unsurprisingly at top spot is none other than the most personally decorated driver in Formula One history – Michael Schumacher. The German winning-machine made the move from Benetton to Ferrari in 1996, having already won two driver's championships during the previous two seasons. At the time of joining, Ferrari had gone through another long dry spell without winning the constructors title (13 years) so Schumacher was brought in to try and turn the tide for the Scuderia – and he did just that.
It may have taken a few seasons to find his feet at Ferrari, but once he did, there was no stopping the domination of Schumacher and iconic The Prancing Horse. Ferrari won the constructors championship in 1999, 2000, 2001, 2002, 2003 and 2004 while Schumacher was behind the wheel, and in five of those years, he consecutively won the driver's championship too.
To this day, 'The Red Baron' still holds the records for the most race wins and the most championship titles. Schumacher restored the Ferrari legacy and put them right back to the top for a number of years. A household name, Schumacher is up there as one of the best sportsmen ever and is without a doubt the greatest driver to sit in a Ferrari car.
Wins: 91
Podiums: 155
Pole Positions: 68
Fastest Laps: 77
We hope you enjoyed the article 'Top 5 Drivers in Ferrari's History.' Who do you see as Ferrari's greatest ever driver? Let us know!
Read more on Formula 1 here: