Wigan Warriors to bid for struggling Wigan Athletic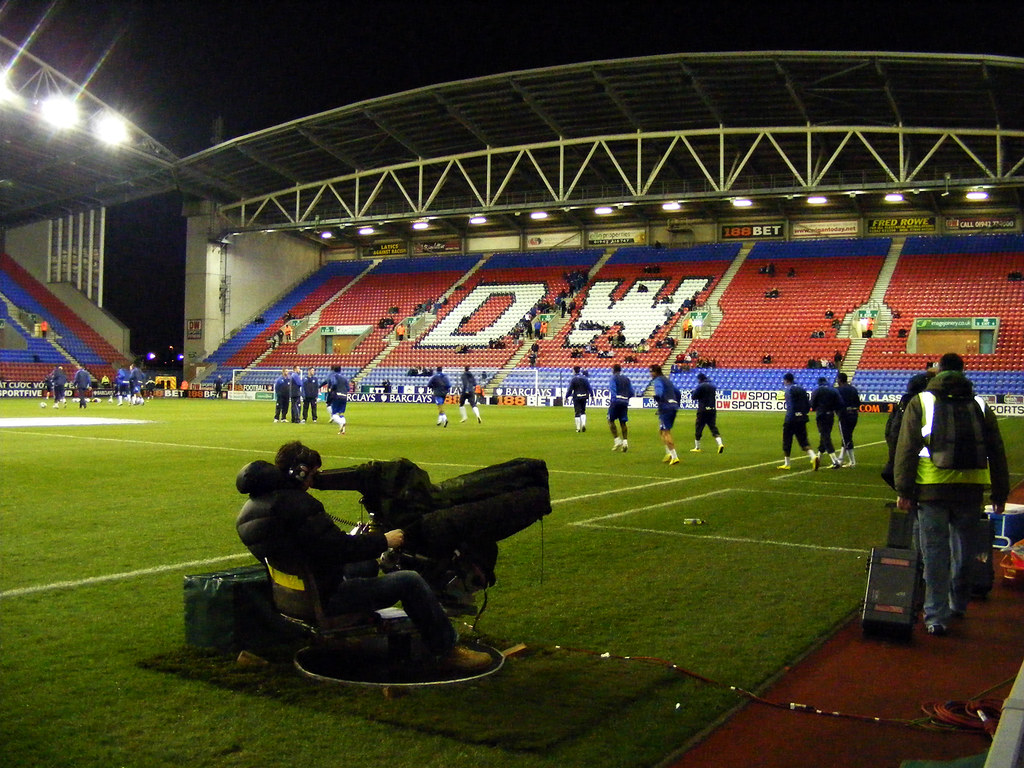 Warriors and Athletic looking for unique partnership
Rugby League's Wigan Warriors, who share the DW stadium with their stricken neighbours, are keen to save Wigan Athletic. Seven years after their FA Cup triumph over Manchester City, the Championship club became the first English professional club to go into administration during the coronavirus pandemic.
What is the proposal?
The rugby club's owner, Ian Lenagan, along with chief executive Gary Speakman and ex-Oxford Chairman Darryl Eales aim to bring the neighbours together.
In a club statement, Lenagan, a Wiganer himself, said he believes the football club is best being "locally owned" and both sides would retain their training grounds, management and facilities.
The statement continued: "Wigan Warriors and Wigan Athletic are both local sporting institutions and it is our belief that this is a unique opportunity here to bring the ownership of these two great clubs together under one roof, each operating independently as before, but under a Wigan Sporting Partnership banner."
Lenagan already has experience in football, serving as chairman for the English Football League for two years. In July 2012 he replaced Kelvin Thomas as chairman of Oxford United, previously funding the club's promotion to the Conference two years prior.
If they are successful in their bid, they will reunite the two clubs, who have been joint owned before. In 2007, Wigan Athletic's then owner Dave Whelan sold his share in the rugby league side.
What has happened at Wigan Athletic?
The Latics entered administration on July 1. This came just four weeks after Hong Kong based Next Leader Fund bought the club.
Currently 16th in the Championship, Wigan face a 12 -point deduction from the EFL for going into administration. If the EFL were to give them the deduction, the club would drop into a relegation position. Wigan Athletic administrator Gerald Krasner confirmed an appeal process against the deduction has begun.
Wigan Athletic Supporters Club lit up the DW Stadium on Monday night in a show of support over the stricken club's precarious financial situation and as part of the #LetsHangOn appeal.

— Sky Sports (@SkySports) July 7, 2020
The Latics are set to play 13th placed QPR on Wednesday knowing that their Championship future is in jeopardy. The situation at Wigan has become even more dire as Krasner confirmed that 75 support staff had been made redundant. Some of them have worked at the club for many years. Similarly, first team players are getting 20% of their salaries.
Wigan's eight year Premier League stay came to an end in 2013, the year they won the FA cup.
The financial ramifications of the coronavirus have been damaging for teams across the Championship and lower leagues. Many clubs have seen their income significantly drop, heightening the survival concerns.
We hope you enjoyed the article 'Wigan Warriors to bid for struggling Wigan Athletic'. What other teams could benefit from joint ownership? Let us know!
Read more on football here: