Lewis Hamilton reveals he received congratulatory text from Fernando Alonso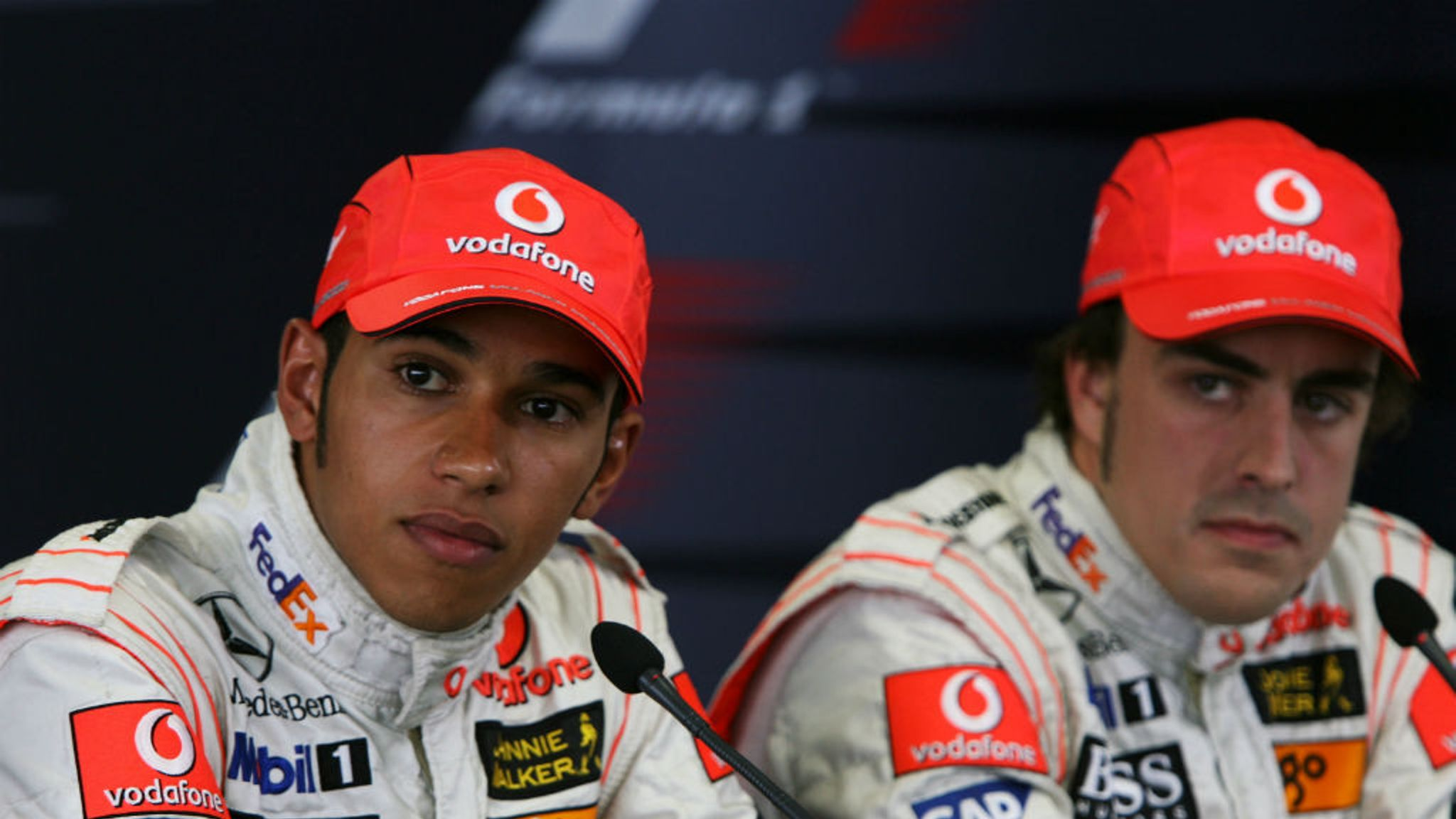 You must be aware of the fact that Lewis Hamilton is one of the biggest Formula 1 drivers of this era. Now, the significance of Lewis Hamilton increased even more last week when he was crowned as the six-time world champion in the F1 2019 season. This is after he finished second in the race which concluded at Mexico but it was enough of a points gap for him to claim the sixth world title. Now, we have also known that everyone around the world including his teammate and other drivers on the paddock congratulated him on this feet. His main rival from the Ferrari team, Sebastian Vettel, who is also a four-time world champion congratulated him on this achievement.
Now, Lewis Hamilton has revealed that he also received messages from his former teammates and team bosses. In particular, he received a message from one person named Ron Dennis who is the McLaren team boss and was also the boss at McLaren at the time when Lewis Hamilton was in the team. Along with that, Fernando Alonso also sent him a message of congratulations who was also his teammate when Lewis was at McLaren.
Lewis Hamilton revealed to Sky Sports that "I got a text from Fernando which was really amazing,". He added that "I was really grateful for that because obviously we've gone through a whirlwind of experiences together over the years". Lewis also said, however, "But in all honesty, I've always had respect for what he's achieved and his ability. Also seeing his growth through his period of time at McLaren."
Talking about the text from Ron Dennis, Lewis Hamilton said that "Seeing Ron's text really touched me inside," and added that "I met him when I was 10 years old and he saw something in me that no one else did, except for my dad. He gave me an opportunity to showcase my abilities and to learn and to grow.