Record Breaking Hamilton Seeks Quick Contract Talks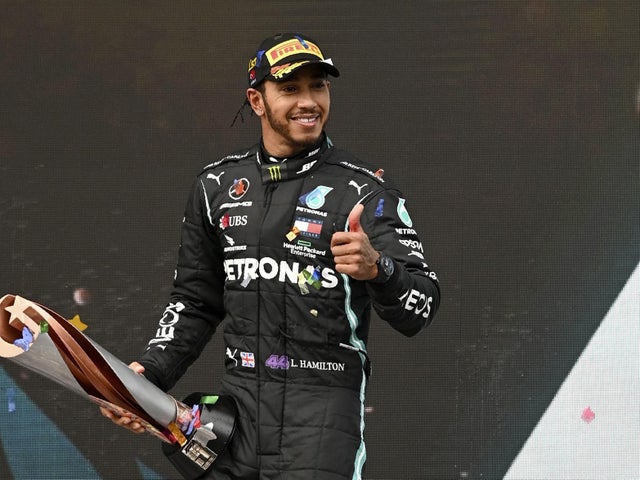 The Drivers Championship leader is eager to avoid last years length talks and wants to secure Mercedes stay beyond this season
Record Breaking Hamilton Seeks Quick Contract Talks
Fresh off another record breaking weekend, Sir Lewis Hamilton is keen on securing his place at Mercedes next season sooner rather than later. Following his victory at the Spanish Grand Prix, his 98th career win so far, the seven-time world champion has expressed a desire to have his Mercedes contract extended before this seasons summer break.
The extension to his last deal, which runs out at the end of the season, was only signed in February and both parties are eager to avoid another last minute negotiation. Speaking after his victory in Barcelona, Hamilton said:
"It ruined my whole winter. And I am sure it wasn't helpful for Toto [Wolff]. We couldn't be off and relax, so it felt like we didn't have much of a break…We have to be sensible and not rush anything, but to open conversations… It is never a super-simple procedure. But I hope, as long as it doesn't interfere with the job, we can start talking soon."
MOST CONSECUTIVE WINS AT SAME GP:

5: Ayrton Senna, Monaco (1989-1993)

5: Lewis Hamilton, Spain (2017-2021)#SpanishGP 🇪🇸 #F1 pic.twitter.com/ciTGfSqXL6

— Formula 1 (@F1) May 10, 2021
These comments echo those of Mercedes Team Principal Toto Wolff, who stated at the Portuguese Grand Prix a week previously:
"He has been with us a long time and I think as long as we can provide the outlook for a competitive package, I see no reason why we shouldn't be together and continue the marriage."
In terms of competitiveness, there appears little reason for either party to change course. Hamilton currently leads the Drivers Championship after 3 wins from the first 4 races, 14 points ahead of Red Bull's Max Verstappen. After adding to his growing list of milestones with a 100th pole position on Saturday, the 36 year old does not appear to be losing any of his ability. With an exciting fight between Mercedes and Red Bull ahead, a new deal for Hamilton looks likely.
We hope you enjoyed this article 'Record Breaking Hamilton Seeks Quick Contract Talks'. Would you like to see Hamilton sign a new contract at Mercedes? Let us know!
Read more on Formula 1 here: