Formula One returns to Portugal in 2021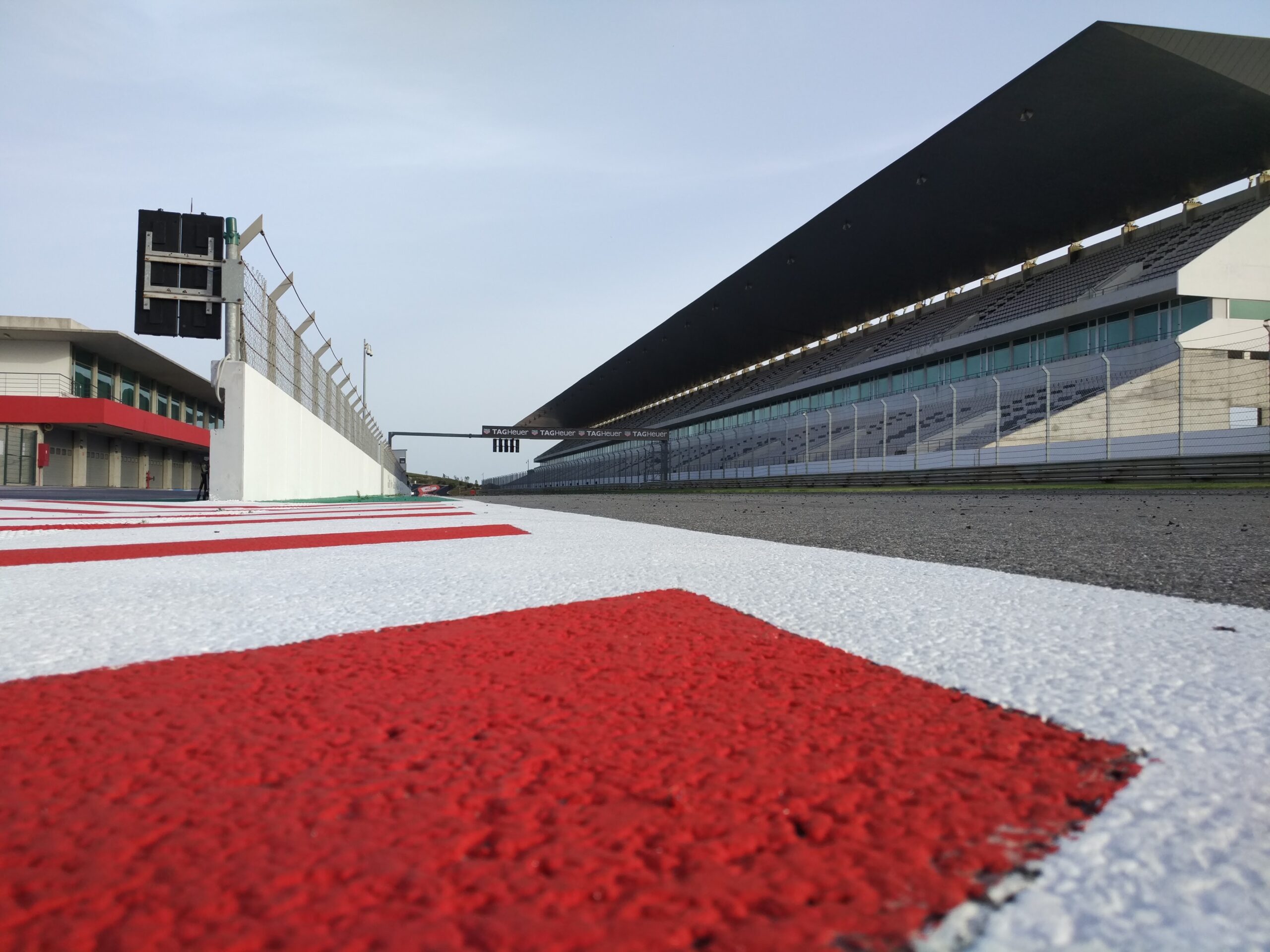 Formula One returns to Portugal in 2021
Formula One embarks on its third round of the season in Portugal this weekend.
The 2021 season has roared into action with Bahrain delivering an exceptional opener. To the casual observer, the season mirrors a lot of what has been seen before. However, Verstappen and Hamilton were locked in an enthralling battle. Unfortunately, Formula One is often compared to MotoGP and GT racing for on-track action. That comparison is unrealistic. Throughout history, Formula One has been dominated by bigger teams with bigger budgets. The governing body has moved to reform this and Bahrain gave us a glimpse of what Red Bull against Mercedes could be like.
Lewis Hamilton and his team had to dig deep. One could argue that his Dutch rival lacks maturity in certain areas. Verstappen could have afforded to be more circumspect in the desert. A fact that would have seen him open his account with a win in 2021.
Imola makes a consecutive appearance on the calendar
Next up, we were in Europe.
Imola, a traditional track, located near Bologna in F1 crazy Italy. The classic circuit has not featured much on the Formula One calendar in the last decade. Deemed to be 'below FIA standards' the track received a revamp with an update to facilities. In an interesting turn of events, the F1 circus returned to the historic battleground after the coronavirus devastated the world. If there was ever evidence in favour of a track becoming permanent then Round Two was exactly that.
All the doubts about Verstappen's maturity were settled quickly. The Red Bull driver wrestled the lead away from Hamilton before turn one and dominated the race from then onwards. It was an impressive display in challenging conditions. Gravel traps and narrow tarmac made it difficult all weekend. Even Lewis fell victim to the tracks tricky spell. His experience was the only aspect keeping his hopes alive in an exciting race.
Hopefully, the sport's bosses recognise the value of a track like Autodromo Enzo e Dino Ferrari and add it to the calendar. Far superior to the concrete monstrosities offered up at newer Tilke circuits in Russia and Miami.
Sunday's grid looks tasty 😋#PortugueseGP 🇵🇹 #F1 pic.twitter.com/yXb3eEWHln

— Formula 1 (@F1) May 1, 2021
Lando Norris: The Surprise Package
Much was expected of McLaren in 2021 after they agreed on a deal to add Mercedes power to their car this season. So far, the partnership has worked wonders. Daniel Ricciardo signed with the Woking-based outfit after a solid campaign in 2020 with Renault. The Australian is a proven race-winner so nobody could be blamed for expecting him to take the lead role in the Papaya orange machine. However, Lando Norris has been the man to beat. He finished 4th in Bahrain and then went one better in Round Two with a podium finish in Italy.
The 21-year-old has had a good reputation since working his way up the motorsport ladder. In the 2018 F2 Championship, he was runner-up to George Russell. Thus, the young Brit is full to the brim with racing talent. This pedigree has come to the fore in 2021. His racecraft is likely to improve as he gains more experience, unfortunately, his efforts during qualifying in Italy were chalked off. Norris ran wide on his fastest lap which would have seen him start on the second row.
Once more highlighting the value of tighter circuits and why modern run-offs should be removed. Racing is about skill and finding the limit. Lando was unlucky on Saturday but proved his value on Sunday with a stellar drive. McLaren will be delighted with their start to the season.
Q3 ends and Lando qualifies P7. Great effort, team! 👏#PortugueseGP 🇵🇹 pic.twitter.com/ZVNxVnREHV

— McLaren (@McLarenF1) May 1, 2021
Resurgent Ferrari
The most successful team in Formula One has made big strides during the off-season. Ferrari looks well and truly on the pace, with a couple of impressive showings. Their performances during practice have been noteworthy, whilst their chassis looks far superior when compared with previous efforts. Charles Leclerc is capable of extracting the best from his Ferrari. The Monegasque looks likely to fight for podiums this season. In fact, if it weren't for a red flag two weeks ago – he may have sealed second place.
Carlos Sainz is finding his feet in Maranello. Similarly to Daniel Ricciardo at McLaren. Both drivers are blessed with talent but getting accustomed to their new environment will take time. The Spaniard has racing in his blood and he should start delivering good results regularly in the near future.
Perils of Aston Martin
One of the biggest losers in the battle for position in 2021 has been Aston Martin. After a scintillating season as Racing Point in 2020 – many assumed that performance levels would carry through to this season under a new name. Unfortunately, an alteration in regulations has hindered their development. Otmar Szafnauer has vocalized his disgust at this reality, which is ironic considering his attempt at repainting the 2019 Mercedes last season.
Sebastian Vettel is having an atrocious time. The only way things could be worse for the four-time world champion would be if he was driving the Safety Car. I guess the bright side of that is he would lead the pack for a couple of laps a race. My early prediction of him challenging for the top four and being the leader at Aston has fallen a long way short.
Hopefully, he finds a way to get his season back on track soon.
Tricky conditions couldn't keep Seb away from Q3.

Debrief a positive Saturday with #SV5. 👇

— Aston Martin Cognizant F1 Team (@AstonMartinF1) May 1, 2021
F1 Fantasy
In the Formula One fantasy world, Lewis Hamilton, Max Verstappen and Lando Norris lead the way. It is fair to assume that most managers would have Verstappen and Norris in their line-ups, especially with the latter coming in as an affordable option. In the constructor's, McLaren and Ferrari appear to have the best return on investment. The Scuderia is appreciating rapidly whilst McLaren has scored handsomely due to the performances of Norris and Ricciardo. Red Bull and Mercedes are in a class of their own, but affording the massive fee for Toto Wolff's chargers appears out of the question for many as only 11% of managers have signed the 7-time World Champions.
Predictions ahead of this weekend
Deciding on who finishes where is never easy in motorsport. Despite Formula One's recent predictability, the pack is closely matched once the podium positions have been settled. Having said that, Valtteri Bottas has looked shaky this season so the top three may not be as simple as it was in 2020. Norris and Leclerc will look to maintain their form but Verstappen and Hamilton will fight for pole and the win.
Thus, here are my predictions ahead of this weekend: Lewis will take pole as nobody matches him on a Saturday. Max and Red Bull will win the race off solid strategy whilst Sergio Perez needs to come right eventually. Third for the Mexican. The rest of the order from there will be Leclerc, Bottas, Norris, Ricciardo, Sainz, Gasly and Stroll.
Let's see if round three around the rollercoaster can come anywhere near what the opening two races have delivered.
It's a date! 🗓

See you for the start 😀#PortugueseGP 🇵🇹 #F1 pic.twitter.com/PVcRocIg1X

— Formula 1 (@F1) May 1, 2021
We hope you enjoyed the article 'Formula One returns to Portugal in 2021.' What are your predictions for the Portuguese GP? Let us know!

Read more on F1 here: