MotoGP: Catalunya presents one of the most technical challenges of 2021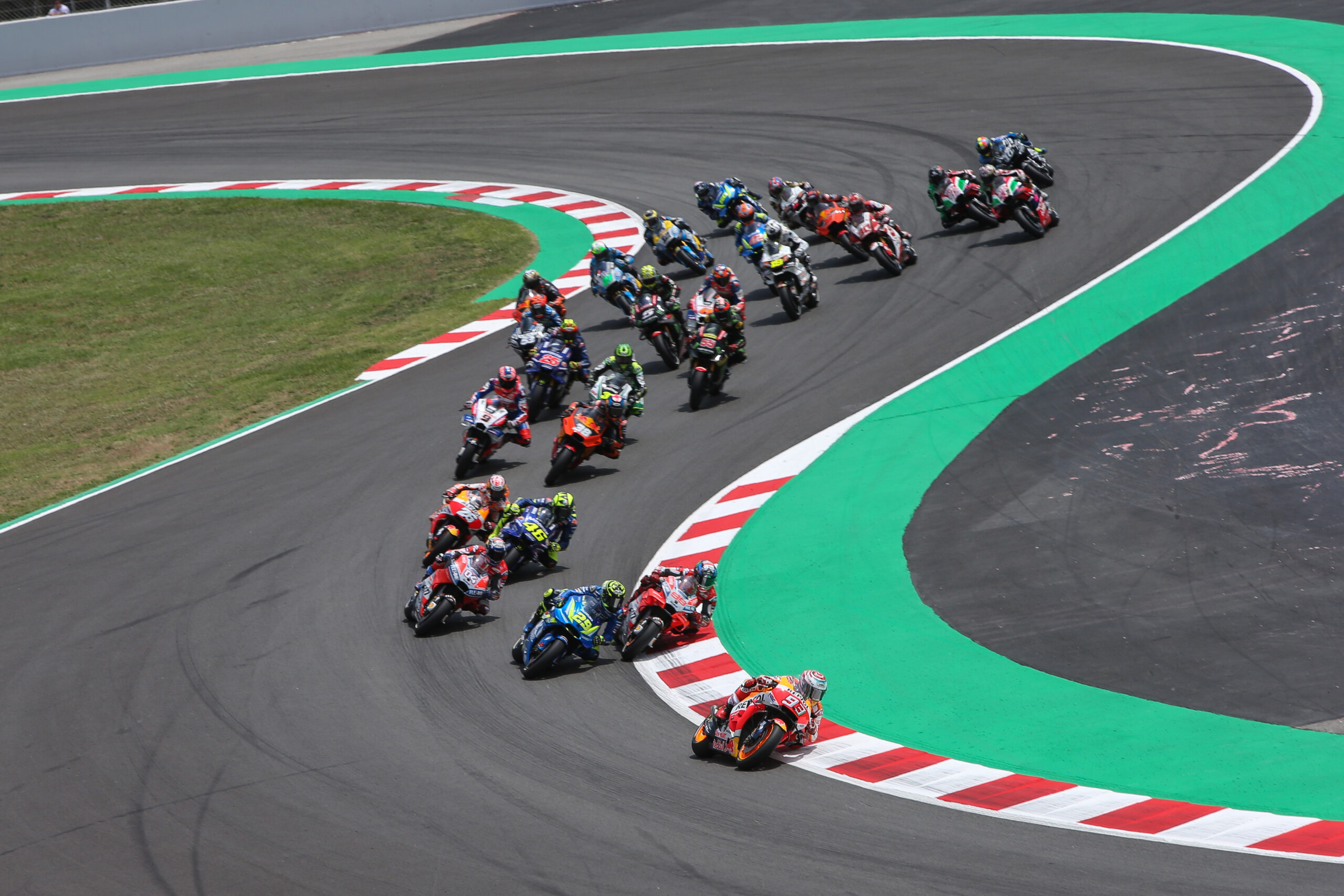 MotoGP: Catalunya presents one of the most technical challenges of 2021
Catalunya in Barcelona hosts Round Seven of the 2021 MotoGP World Championship.
The first six races of the season have been riveting. Monster Energy Yamaha MotoGP and Ducati Lenovo Team have been jostling for the top spot in the factory standings. Sharing all six wins up until this point. The Team Championship winners of 2021 have struggled to contest for race wins but are starting to look more and more competitive as the season rolls on.
In fact, KTM and Suzuki could expect a swing of fortune in the coming race weekends. Ducati is renowned for its power and straight-line speed, but the calendar is moving towards more circuits that require a better chassis. KTM and Suzuki displayed an exceptional race pace in Mugello last weekend and that trend is likely to continue in Catalunya.
French flair leads the way
Fabio Quartararo has been the Championship's dominant rider.
The 22-year-old has won three races and claimed another podium in 2021. This consistency and ability to break free once out in front is serving the Yamaha rider well. Johann Zarco is currently closest to the former Petronas Yamaha man.
Quartararo is very strong around the Catalunya circuit. He claimed the win when the MotoGP visited Barcelona in 2020 and he finished second behind Marc Marquez two years ago. Thus, Pramac Racing and Zarco have their work cut out this weekend.
Spotlight on the Spaniard's in Catalunya
All eyes will be on the Spanish riders as they look to tame Catalunya. The momentum shift towards bikes' with good chassis' indicates that Suzuki is likely to be a favourite amongst Spanish supporters. Alex Rins and Joan Mir ride for the Japanese team – so naturally, people in Spain will be particularly interested in their results in round seven.
Joan Mir proved in 2020 that he is often slow to the party. However, once he finds his rhythm and consistency, he is a force to be reckoned with. Suzuki looked much better in Tuscany, thus the reigning World Champion will fancy the prospect of a podium this weekend.
Conversely, Alex Rins is on the other end of the spectrum. A rider blessed with talent and speed in abundance, his concentration and consistency often neglect him in times of high stakes.
Crashing out in Mugello was just another example of how Rins lets himself down when the points are there for the taking. Another poor result in Catalunya will surely start placing pressure on the number 42. MotoGP is incredibly competitive and teams cannot afford to allow points to pass through their fingers.
When you know it's #RaceWeekend… 😄

Cuando sabes que es fin de semana de carreras… 😄@motogp @suzukimotogp #CatalanGP pic.twitter.com/W0tR75RmCu

— JoanMir36 (@JoanMirOfficial) June 3, 2021
KTM looking good for Catalunya and the foreseeable future
This week has been a productive one for KTM as the Austrian manufacturer places their future in safe hands ahead of the Catalunya round of the Championship. Brad Binder, the man to claim their maiden win in the premier class, has signed with the manufacturer until 2024.
Whilst, Remy Gardner has received a promotion from Moto2. Signing for the KTM Tech 3 team in 2022. The Australian took a storming victory in Mugello last week and currently leads the Moto2 World Championship.
Their immediate fortunes also look like it is on the rise. An excellent strategy earned a 2nd place finish for Miguel Oliveira in Italy whilst Brad Binder recorded the fastest speed trap of any rider in round six. The South African was clocked at 362,4km/h which is quite something in the backyard of Ducati.
Let's see how the Austrian's perform.
The Oracle ahead of Spain Part II
We had a nightmare trying to predict Mugello last weekend. Francesco Bagnaia looked set for pole position and the win but things went pear-shaped. The overwhelming favourite for a result this time is Fabio Quartararo. Finishing in the top two on the two most recent visits indicates that he fancies a lap around Catalunya.
Suzuki and KTM will do well this weekend.
Alternatively, Honda needs to alter their strategy. Thus, it is unlikely that Marquez and the company will be a threat to the podium this time around. Nailing your colours to the mast is never easy with MotoGP – but Yamaha, KTM and Suzuki battling for the win are most probable.
The Dukes will struggle a little. Miller and Bagnaia missed their chance at home last weekend and they will be happy if they can secure a top-five finish.
We hope you enjoyed the article 'MotoGP: Catalunya presents one of the most technical challenges of 2021.' What are your predictions for the Catalan Grand Prix? Let us know!

Read more on Formula 1 here: