Monaco Grand Prix overview: Verstappen wins as rivals stutter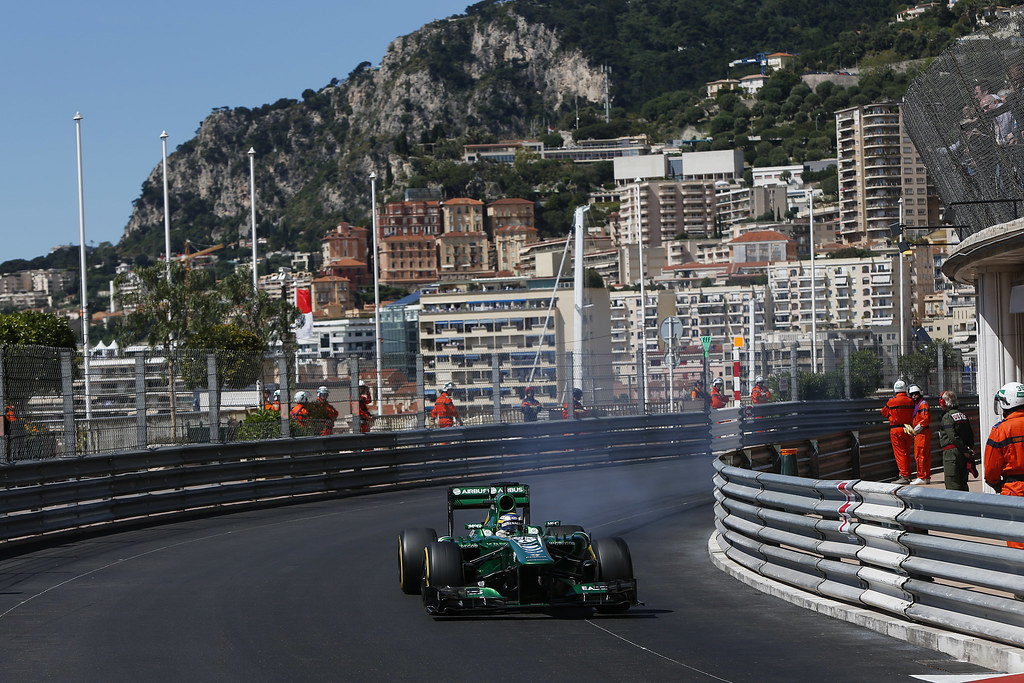 Monaco Grand Prix overview: Verstappen wins as rivals stutter 
Red Bull's Dutch driver Max Verstappen cruised to victory in the streets of Monaco. Verstappen has struggled for success around one of Formula One's most famous circuits until now, but his luck changed significantly last Sunday.
Is Ferrari finally finding form? 
Initially, it looked like Ferrari would be a thorn in Verstappen's side. The Italian outfit looked quick during Thursday's practice session. Charles Leclerc and Carlos Sainz topped the timesheets by the end of Practice 2. Lewis Hamilton and Max Verstappen were close behind in 3rd and 4th respectively.
However, taking Practice sessions seriously is a tricky business.
Teams often run differing strategies, making it difficult to know their true pace. But they appeared to have the goods as their runs in Practice 3 proved. For the first time in about 18 months, the Scuderia actually stood a chance of delivering pole position on a race weekend.
Unfortunately, Ferrari got the cake but was not allowed to eat it.
Leclerc topped Qualifying 3 with a rapid lap to put him on the provisional pole. Provisional pole is so valuable in Monaco. Red flags and double waved yellows are a regular occurrence around the principality so it is always better to have your name near the top of the leaderboard early.
As luck would have it, Leclerc's lap did prove vital. The Monegasque driver hand a moment going into the swimming pool chicane and buried Car 16 in the barriers. Ending the session prematurely and handing himself pole position.
Drama follows Ferrari
Thus delivering something for the Tifosi to smile about. Charles Leclerc would start from pole for the first time since Mexico in 2019. But, in true Ferrari fashion, things are never as straightforward as their supporter base would hope. The crash during qualifying had potentially damaged the gearbox which would result in a grid penalty.
Tests and evaluation indicated that the gearbox would be suitable for Sunday.
During the installation lap on Sunday, Leclerc reported an issue and drove his car straight back into the garage. The team were now under the pump to solve an unidentified issue. Failing to meet the pit-lane deadline would result in Max Verstappen inheriting pole position.
Needless to say, Ferrari found the problem but it was too late. Leclerc did not start and Ferrari missed a shot at their first race win in nearly two years. Positively, Ferrari does appear to have rediscovered their form. Their drivers, Carlos Sainz and Charles Leclerc appear to be one of the strongest pairings on the grid. Mattia Binnoto and his team will do well to afford their drivers space to race as they continue to develop the car.
Mercedes have a weekend to forget 
Conversely, Mercedes had an atrocious weekend in Monaco as per their illustrious standards. The Germans will be distraught that their misjudgments all but handed the race victory to Max Verstappen on a silver platter.
There is a single race each year where Mercedes have a poor weekend. In 2018, it was Austria, in 2019 it was Germany. 2020 was a near-perfect year for the Silver Arrows so it is likely that they will face a hiccup or two in 2021.
Monaco was the first slip.
Spain saw one of the best instances of strategy by Mercedes in recent seasons. All looked lost with Verstappen controlling the race. An inspirational two-stop strategy gave Lewis a hard-fought victory in Catalunya. This weekend could not be further from that tactical brilliance. Lewis was brought in prematurely with Vettel and Gasly opting to run longer first stints. This decision opened the door for Vettel to progress up the order whilst Hamilton dropped back after a superb in-lap by Gasly.
Then Bottas had the worst break of fortune. The Finn has faced some treacherous luck over the years but this has to be one of the toughest. Whilst running in a comfortable 2nd, he pits for his regulation stop. Disaster struck. He was left stranded as the front right refused to come off. The wheel nut was so stubborn that it is still attached to the vehicle with the factory likely to be the only place where it can be successfully removed.
Horrendous for Bottas, but spectacular for Verstappen.
Vettel and Aston get points in the bag 
Former Red Bull driver and four-time World Champion Sebastian Vettel have struggled to adapt to life at Aston Martin since his move in the winter. But he delivered his best performance in a long time. The German delivered 5th place and a bag of points as Aston recorded a double-points finish.
Before the green light went for the season in Bahrain, we predicted that Vettel could be the fourth-best in the Championship fight. Unfortunately, regulation changes and poor form have hindered him until this point. Consequently, that prediction looks a long way off – but we expect these results to become a more regular occurrence as the season continues.
Rampaging Red Bull march forth in Constructors Championship 
Red Bull will be disappointed with how the season has gone so far. Their car appears to be the quickest and they have two very good drivers behind the wheel. Nonetheless, Mercedes have had the measure of Horner's team.
Could last weekend in Monaco be a turning point?
Max Verstappen enjoyed a leisurely Sunday drive as he romped to the top of the Driver's World Championship for the first time in his career. Red Bull might be frustrated with how results have gone, but they have displayed resilience and determination. Verstappen himself has overcome a couple of hurdles to swing momentum in his favour.
Sergio Perez is starting to find his feet. The Mexican may not be on Verstappen's level, but he can offer a strong alternative for strategy and possible points-scoring. It is looking likely that the former McLaren man has the qualities to become the best number two on the grid – a necessary asset in a very tight constructors championship fight.
Leading the constructors' championship for the first time since 2013.

Let it all out, @redbullracing! 💪#MonacoGP 🇲🇨 #F1 pic.twitter.com/qCDhKwb7rt

— Formula 1 (@F1) May 23, 2021
Next Stop: Azerbaijan 
The chaos associated with street circuits is likely to continue as Formula One rolls into Baku for the sixth round of the Championship. Baku may rely more on outright power, seeing McLaren and Mercedes rise to the fore in their respective battles with Red Bull and Ferrari.
However, as Murray Walker once said, "anything can happen in Formula One and it usually does."
We have a tightly contested Championship with each 'division' within the grid fighting for their respective goals. Red Bull and Mercedes want the biggest prize but the upper midfield and the midfield itself looks very interesting indeed.
Let's hope for a brisk two weeks as the Championship fight gathers pace. Keep an eye out for Sporting Ferret's preview of the action next week.
We hope you enjoyed the article 'Monaco Grand Prix overview: Verstappen wins as rivals stutter .' Who do you think will win the Azerbaijan Grand Prix? Let us know!
Read more on Formula 1 here: