Styrian Grand Prix: Preview, Timings and Predictions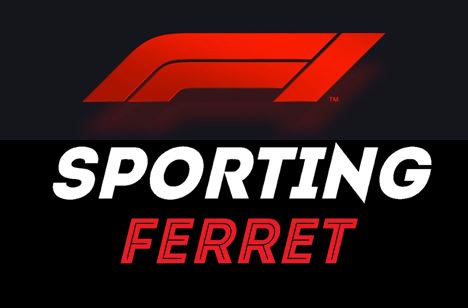 Styrian Grand Prix – Preview, Timings and Predictions
As the phrase goes, when you're waiting for one bus, two buses usually turn up at the same time. The same can be said for F1 after four months of waiting, we are now entering two race weekends within the space of a week.
The 20 F1 drivers will return to Red Bull Ring for the second round of action. However, it won't be known as Austria Grand Prix P2, but as the Styrian Grand Prix. Named after the city where the circuit is based.
Last week race was one to remember, Lando Norris, earning his first podium, two safety cars in two laps, and 11 retirements. We as F1 fans are hoping the same circuit can be delivered the same entertainment twice in one week.
Mercedes are favourites, despite their issues over the weekend, and should have Red Bull hot on their tails after failing to grab any points in Austria.
Ferrari is going to need another miracle to keep up with the top two, even though Charles Leclerc managed to finish second, thanks to retirements and the safety car.
After Lando Norris terrific display, McLaren is expected to battle alongside Racing Point for the rest of the places in the top five, after showing greater speed than Ferrari last weekend.
Styrian Grand Prix – Drivers Preview
Redemption for Max Verstappen
Verstappen will be eager to get back into his F1 car and return back to racing after a disappointing opening weekend.
The Dutch driver was promoted to 2nd on the grid ahead of the race after Lewis Hamilton was demoted three places. Many would have predicted Verstappen to win his third consecutive race in Austria, but the 22-year-old barely got through 12 laps.
With Mercedes issues at the end of the race and Verstappen closing down on Bottas just before his retirement shows the 22-year-old would have taken advantage of the situation to collect victory on the opening weekend.
Verstappen could easily redeem himself this weekend and win the Styrian Grand Prix based on previous experiences.
FP2 REPORT: @Max33Verstappen sets the pace in the second practice session#AustrianGP 🇦🇹 #F1https://t.co/bSCtNQniAj

— Formula 1 (@F1) July 10, 2020
Lewis Hamilton to avoid nightmare weekend again
The six-time world champion will definitely want to forget the Austria Grand Prix. The British driver managed two penalties, spun Alex Albon off the track, and had gearbox issues for the second half of the race.
His first penalty, for speeding through yellow flags in qualifying, saw him demoted from 2nd to 5th and the second penalty was the collision on Alex Albon, receiving a 5-second penalty.
Pile that on top of gearbox issues and having to avoid the curbs, Hamilton failed to create a gap of five seconds from himself to Norris in 4th. Hamilton has not won the opening race for five years but generally tends to make the gap up throughout the season, starting with Styrian Grand Prix on Sunday.
With Ferrari's slow pace and Red Bull failing to pick up any points last weekend, Hamilton and Bottas have the opportunity to start creating a steady lead in the championship.
Ferrari's pace concern
The Austria Grand Prix would have been a mixed weekend for Ferrari, with Vettel failing to get out of Qualifying session three, due to car's pace, not issues.
The German driver continued to struggle in the 72 laps, finishing 10th after a collision with Carlos Sainz.
On the other hand, Charles Leclerc managed to earn a podium finish, thanks to retirements and safety cars, as Ferrari showed a slow pace throughout the Austria Grand Prix.
The Italian racing company announced serious problems to the car design, so expect Ferrari not to pick up any pace this weekend. They will need to find some more luck to keep close to Red Bull and Mercedes, let alone for a podium finish.
Styrian Grand Prix – Timings
Friday 10 July 2020
 Free Practice: 10am – 11:30am
Free Practice 2: 2pm – 3:30pm
Saturday 11 July 2020
 Free Practice 3: 11am – 12pm
Qualifying: 2pm – 3pm
Sunday 12 July 2020
 Race: 2:10pm
Styrian Grand Prix Prediction
1st – Max Verstappen
2nd – Lewis Hamilton
3rd – Valtteri Bottas
4th – Charles Leclerc
5th – Lando Norris
We hope you enjoyed the article 'Styrian Grand Prix: Preview, Timings and Predictions.' Who do you think will make podium this weekend? Let us know!
Read more on motor sport here: