MotoGP Contracts: The Latest News for 2021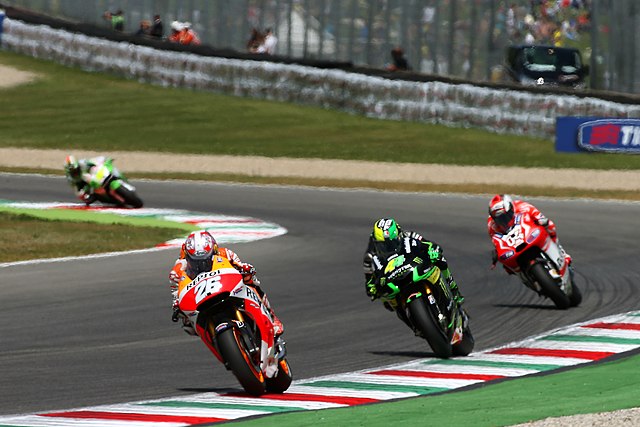 A trio of announcements make official a number of rider movements that have been rumoured
MotoGP contracts are a ruthless business. Riders, teams and agents all look to get the best deals in terms of talent, equipment and salary. Loyalties can be fickle. Despite no racing taking place so far in 2020, the world of contracts has been non-stop. As long ago as January, Maverick Vinales committed to Yamaha's factory team for 2021 and 2022. A trio of announcements clear up the destinations of Pol Espargaro, Alex Marquez and Franco Morbidelli. They also throw Cal Crutchlow's future into doubt.
Repsol Honda Officially Announce Signing of Pol Espargaro
The news has been an open secret for some time, but Honda Racing Corporation (HRC) finally announced the signing of Pol Espargaro. He will be reigning world champion Marc Marquez' team mate at the factory Repsol Honda team. The 29-year-old Spaniard won the Moto2 championship in 2013 and has completed 104 MotoGP races for KTM and Tech3. Espargaro has been the only KTM rider capable of consistently taming the wild KTM bike, claiming their maiden MotoGP podium at Valencia 2018. His riding style and experience of a cantankerous bike should be beneficial for adapting to the notoriously difficult handling Honda. Espargaro was the closest competitor in the year that Marquez won his Moto2 crown. Check out the video below of one of their feisty battles. Will we see a resurrection of this past rivalry?
Alex Marquez Moves From Repsol Honda to LCR Team
The signing of Espargaro means Alex Marquez is shuffled down from the factory Repsol Honda to the satellite LCR squad. This may seem harsh as he hasn't even had one race with the factory team yet. However, despite being a Moto2 and Moto3 world champion, its arguable that the younger Marquez' was fortunate to be promoted directly into a factory team. His demotion forces Cal Crutchlow out of the team, with Takaaki Nakagami retained. The Japanese rider benefits from Honda and Dorna's desire to keep a Japanese rider in the premier class, and that LCR needs the funding provided by his sponsor Idemitsu.
What Next For Cal Crutchlow?
A Honda rider since 2015, Cal Crutchlow finds himself unceremoniously removed from the manufacturers MotoGP plans. Crutchlow claimed 3 victories and 12 podiums for the manufacturer, while carrying the burden of primary testing duties. Honda honcho Albert Puig has offered Crutchlow a ride in the Honda World Superbikes team. The rider himself has claimed various top teams in the production-based series have been in touch. But he's not interested, and it now seems most likely he will move to the Aprilia team. Cal's experience riding machinery from Honda, Yamaha and Ducati will provide valuable insight for a team that has often struggled to keep up with the rest of the grid.
Petronas Yamaha re-signs Franco Morbidelli for 2021 and 2022
The MotoGP contracts of Honda riders may have been dominating the headlines, but the Petronas quietly made a significant announcement too. They have extended Franco Morbidelli's MotoGP contract through the 2021 and 2022 season. The deal is a well-deserved reward for the Italian, who was Moto2 world champion in 2017 and MotoGP Rookie of the Year in 2018 on a woefully inadequate Marc VDS Honda. He will look to build on a strong first season on the Yamaha, which saw him finish 10th in the standings last year.
Team owner Razlan Razali teased the media by saying a big announcement was upcoming. Many expected the unveiling of long-rumoured signing of Valentino Rossi. Alas, we will have to wait a little longer for that particular news. Once Rossi's signing is made official, the only rides available for 2021 will be on Ducati bikes. The factory Ducati team, Pramac Ducati and Avintia Racing are all yet to fully confirm their line-ups for 2021.
We hope you enjoyed this article about the latest MotoGP contracts. Who is your favourite rider on the grid? Let us know!
Read more about MotoGP and motorcycle racing here: