Can Valentino Rossi win in MotoGP after 2020?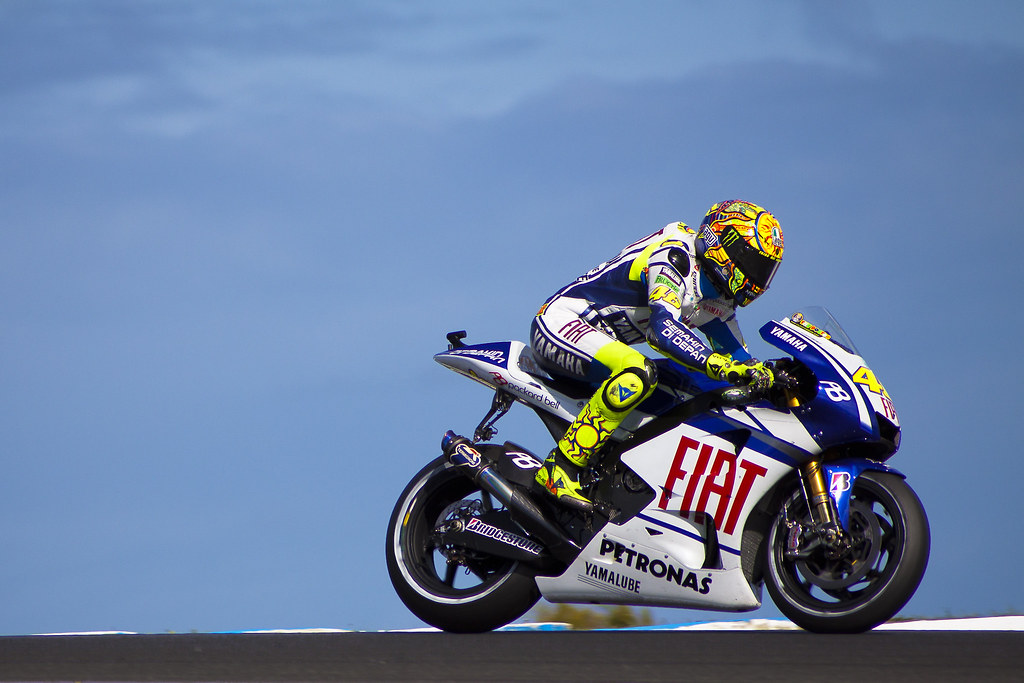 Can Valentino Rossi win the MotoGP
Valentino Rossi is one of the most famous motorcycle racers of all time, with a MotoGP premier class career spanning two decades and seven championship victories. Essential to the Rossi brand is his nickname of 'The Doctor' and the iconic number 46. He has millions of fans around the world, but can Valentino Rossi win in MotoGP after 2020?
Rossi turned 41 this year, which is old for a MotoGP rider. The next oldest currently on the grid are rivals Cal Crutchlow and Andrea Dovizioso at 34 years old. The vast majority of riders are in their 20s.
Rossi's retirement has been speculated on for many years and he has yet to confirm his plans beyond the 2020 season. It looks increasingly likely he will join the SRT Petronas team, as Fabio Quartararo has already signed to replace him at the factory Yamaha team.
With this in mind, is it possible for Rossi to remain competitive in MotoGP? Could we see Number 46 still competing at 46 years old?
Declining results and increased rivalries
Whilst he remains one of the foremost riders in the world, it is clear that Rossi's results have declined over time. The first decade of his MotoGP career from 2000 to 2009 resulted in world championship final standings of 2nd, 1st, 1st, 1st, 1st, 1st, 2nd, 3rd, 1st and 1st with a total of 77 race wins. In contrast, the second decade from 2010 to 2019 returned final standings of 3rd, 7th, 6th, 4th, 2nd, 2nd, 2nd, 5th, 3rd and 7th with 12 victories. The disparity in performance is huge, with the second decade totaling 27 places lower in the final standings and 65 less race wins.
This decrease in results can be explained by a number of factors beyond simply aging or declining talent. The emergence of rivals Casey Stoner, Dani Pedrosa, Jorge Lorenzo and Marc Marquez transformed the MotoGP grid from a one man show into a fiercely competitive pack, all seeking to topple Rossi from dominance.
Rossi's longevity means his career has outlasted all but Marquez so far. However, as always in sports, a new crop of hungry youngsters has emerged to pose a new challenge, including current Yamaha team-mate Maverick Vinales who has just signed a new contract.
Machinery has also posed a problem for Valentino Rossi's to win in MotoGP as his career progressed. A dream move to Italian manufacturer Ducati turned into a disaster, with two seasons (2011 and 2012) resulting in final standings of 7th and 6th, with only three podiums and no victories. A return to Yamaha saw an increase in performance but after 2015 the bike was clearly inferior to those produced by Honda and Ducati, making strong results difficult for the Yamaha riders.
A glimmer of hope
There are reasons to believe Rossi can overcome the slump in performance of recent years. He maintains an intense focus and genuine love of racing. Rossi has avoided the distractions such as a family life. As they age, this often limits riders' desire to take risks and spend all year travelling.
An advantage held by Rossi is his sprawling training facility in Tavullia, Italy. It serves as a base for the VR46 Academy, which recruits and nurtures young riders. It then feeds them into Moto3 and Moto2 teams owned by Rossi. By racing flat track against these younger, motivated talents, Rossi has a defence against lapses in standards.
Rossi has demonstrated great adaptability over his long career. For example, modifying his riding style and technique to fit the changing demands and technology of his chosen discipline. Rossi's career has spanned four sets of engine specification: 500cc two stroke (until 2002), 990 cc four stroke (until 2007), 800 cc four stroke (until 2009) and 1,000 cc four stroke (current). Each required different riding styles and bike development for maximum performance.
It's clear that Rossi still has the commitment and talent to maintain his position towards the front of the MotoGP grid. However, it is unlikely he can return to the halcyon days of dominating every weekend. The competition is far stronger and his machinery far weaker. Race victories have almost become collector's items, such is their rarity. If Valentino Rossi does manage to win in MotoGP again it should be a treasured moment.
What does the future hold for Valentino Rossi in MotoGP?
When Rossi eventually decides to retire, he will have numerous enticing options available. In the past he has demonstrated superb ability in car racing. Rossi has competed in various rallying disciplines and even took part in an eye-catching Formula 1 test with Ferrari. A full-time switch to four-wheel action has often been rumoured, but never come to fruition.
The expansion of Rossi's team ownership operation is also likely. The VR46 team could move up to also compete in MotoGP alongside Moto2 and Moto3. Rossi could serve as either team manager or in a more hands-off role focused on attaining sponsors and media coverage. This decision may not come for some time still. Rossi absolutely loves racing, his enthusiasm hasn't waned in a racing adventure that began as a child.
Whatever he decides to do, declining on-track exploits won't tarnish his reputation. Even if Valentino Rossi cannot win in MotoGP,  he leaves a joyous, indelible mark on the history of motorcycle racing.
We hope you enjoyed the article 'Can Valentino Rossi win in MotoGP after 2020?' Do you think Rossi can win one last MotoGP before retirement? Let us know!
Read more on motor racing here