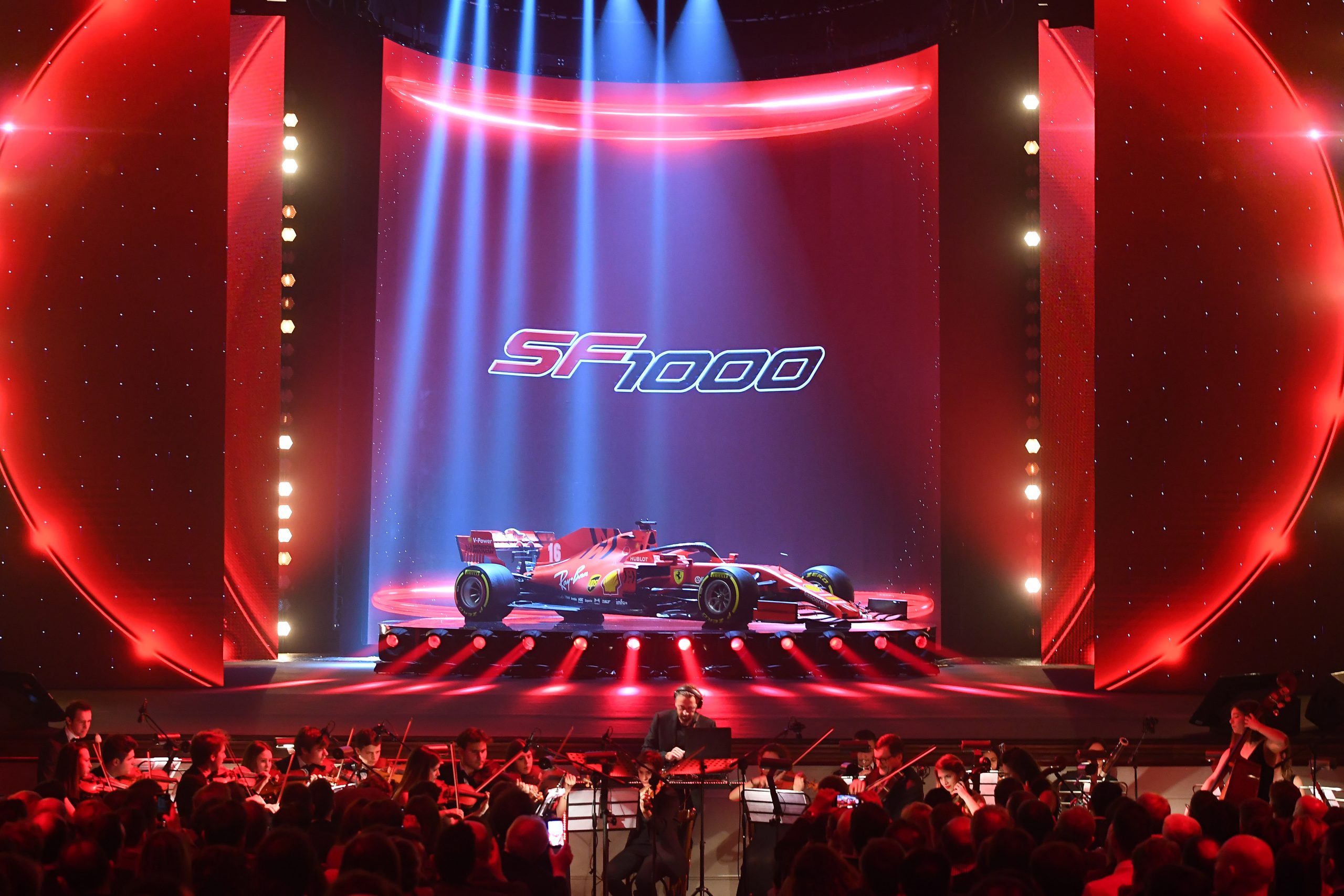 Ferrari unveil new Formula 1 car SF1000
Ferrari unveiled, in what they hope to be their 2020 Championship contender, the new SF1000 Formula 1 car during F1 launch week. Team boss Mattia Binotto stated the design has been taken to the "extreme" as the sport's most famous team search for their first title in over a decade.
The Italian racing team struggled last year with Mercedes continuing their domination since 2014. Four time World Champion Sebastian Vettel, yet to win a title with Ferrari, stated "A lot of hours have gone into the car. We had the opportunity to see a direct comparison to last year and you can really spot the difference, especially down to packaging at the back. We found some clever solutions to do that…I like it a lot. I can't wait to drive it."
Team boss Binotto said "We have been as extreme on the concept as we could, to look for the maximum aerodynamic performance first." Ferrari's car, the SF90, struggled with aerodynamic issues throughout the 2019 season and so has been a key focus for the team leading into the 2020 season.
Ferrari continues to wait for a World Champion with their last title coming back in 2007 with Kimi Raikkonen behind the wheel. Ferrari dominated the early 2000's with Michael Schumacher winning five consecutive World Championships, the Italian team however have struggled to regain the top spot since.
With the unveiling of the SF1000 Ferrari will hope Vettel can steer them to a long awaited title and end Lewis Hamilton's recent domination.