Mercedes Team Boss Toto Wolff says 'No great sense of pride for Hamilton in the UK'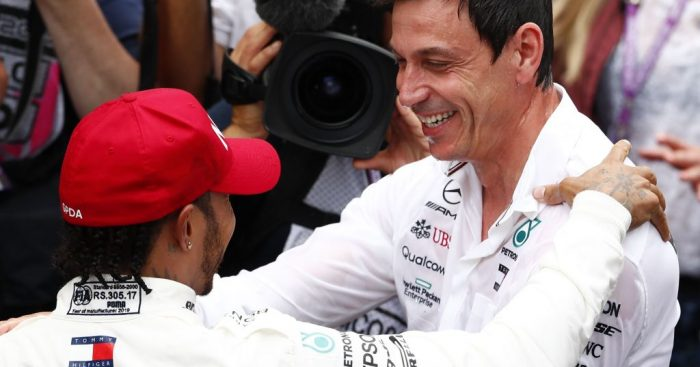 It is generally seen in the UK sporting arena that the football and cricket teams of the UK are generally hailed the most as seen by support for the games too. However, this means that the other sports get neglected or not followed at the same level. Also, the recently concluded Rugby World Cup showed that the fan following for Rugby and England's National team in the country is reaching new heights. However, the same cannot be said about sports such as Formula 1 and others. Particularly talking about Formula 1, we have seen that UK supporters do follow their team but they fall short in number.
Also, the greatest Formula 1 driver of the current hybrid era in the sport which is Lewis Hamilton also comes from the UK. He also races under the British National Flag and there is a sense of pride in how he represents his nation at the global stage and the pinnacle of motorsport. But it is seen that the support for him even after he won the world championship title for the sixth time has not been as much as expected. Not only us, but now the Mercedes Team Boss Toto Wolff also feels the same way as reported by Planet F1 in its report.
Toto says that he does not see a "great sense of pride" from the UK for Lewis Hamilton due to some reason. Also, Toto admits that he is aware of Lewis Hamilton being a "polarising figure" in Britain. However, Wolff says that Lewis' importance will be realized when he hangs his boots. He adds that "one thing I'm certain of is that one day if he decides to stop his career, people will acknowledge his successes and what a great superstar he was". Toto also admits that Lewis' perception is different for a lot of people but he says that "The human I know is a fantastic personality" and that people would "change their minds if they were to know him"