Team GB – Tokyo Olympics 2020/21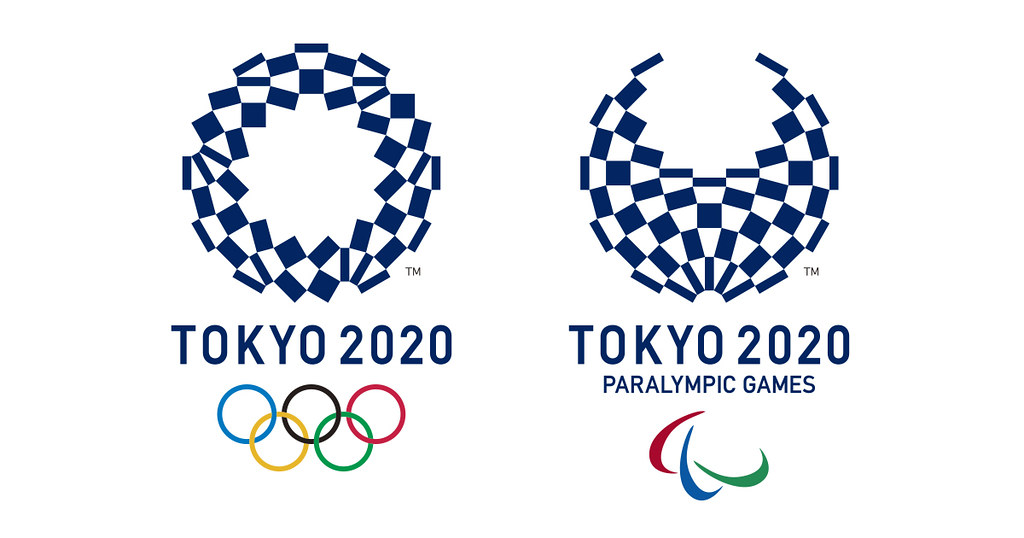 How successful were Team GB at the Tokyo Olympics?
The Tokyo 2020/21 Olympic games have come and gone just like that. So it's now time to reflect on how successful Team GB actually were. Did they perform well or were they not so successful?
With no international fans, or in some cases even local fans allowed to attend most events at the games, a lot of pressure was put onto the Team GB athletes. This is because not only would they have to be away from their families and friends for a while. They would also not have the enthusiasm and passion from fans to motivate them during their events.
However, despite all the pressure, Team GB had a very successful Olympic games overall. They finished with a total of 65 medals which left them 4th in the overall medal table. They finished with a total of 22 Golds, 21 Silvers and 22 Bronze.
The games equal the medal tally from London 2012. Also, Team GB were only 2 medals off their greatest ever total from Rio 2016 where they achieved 67 medals.
In comparison to both the London 2012 and Rio 2016 Olympic games, Team GB didn't win as many Golds in Tokyo as they would have liked. Especially, as it was the teams worst performance in rowing and athletics for many years. But, nevertheless the games in Tokyo bought success in new sports instead.
376 selected athletes, 28 sports, 65 medals…

One 𝙞𝙣𝙘𝙧𝙚𝙙𝙞𝙗𝙡𝙚 team 🇬🇧#TeamGB pic.twitter.com/rWSl2ViZmw

— Team GB (@TeamGB) August 8, 2021
Successful events for Team GB
Over the course of the two weeks Team GB had some very successful moments across many different sporting events.
Track Cycling – Team GB
This has always been a successful event for Team GB at previous Olympics and this time around it was no different. Despite, the team not winning as many Golds in the track cycling compared to London 2012 and Rio 2016 the team still topped the overall rankings for medals in the cycling.
The team won a total of 7 medals (3 golds, 3 silvers and 1 bronze). In the track cycling there were some brilliant performances from the Team GB athletes such as Laura Kenny and Katie Archibald in the new Madison event. Jason Kenny in the men's Keirin. The men's Omnium champion Matt Walls and Ethan Hayter in the Madison and many more.
Non Track Cycling – Team GB
However, it wasn't just the track cycling where Team GB were successful. They were also incredibly successful in the non track cycling events such as BMX racing, Mountain biking and freestyle BMX.
In the BMX racing the team won 1 gold and 1 silver. Gold went to Bethany Shriever in the women's final and the silver went to Kye Whyte in the men's final. These two amazing athletes both winning medals created history for the team, as they were the first medals in BMX racing for many years.
Now, moving onto the BMX freestyle, again Team GB performed exceptionally well. In the men's event Declan Brooks took bronze. While in the women's event Charlotte Worthington took gold with an outstanding performance in the final round.
Finally, a special mention must go to Tom Pidcock who brilliantly won gold in the men's mountain biking final.
Kye White and Beth Shriever at the double! 🚴#TeamGB scoop two medals in the BMX – including a first ever gold! What a way to start the day! 🥇🥈#Tokyo2020 pic.twitter.com/RvYiOCTzv4

— cycleGuard (@Cycleguard) July 30, 2021
GB Swimming
In Tokyo Team GB had their greatest ever performance at an Olympics in the pool. They won a total of 4 golds, 3 silvers and 1 bronze, making a total of 8 medals.
The team didn't top the overall standings for the swimming as the likes of America and Australia were far more dominant. However, they did finish 3rd overall. Adam Peaty got the team off to an incredible start by retaining his Olympic gold medal in the men's 100m breaststroke. Then the medals came flying in.
In the new mixed 4x100m medley relay event Team GB took gold and not only that, they broke a world record too. The men also won the 4x200m freestyle relay. Tom Dean became the men's 200m freestyle champion while teammate Duncan Scott finished second. The men's 4x100m medley relay saw the team take silver. Finally, Luke Greenbank took bronze in the men's 200m backstroke final.
Duncan Scott also became Team GB's most successful swimmer in history during the games as he won a gold medal and two silvers.
GB Sailing
Sailing was an extremely successful event for the team in Tokyo. Team GB topped the sailings rankings in terms of medals by a long way. The team took home a total of 3 golds, 1 silver and 1 bronze. In the women's 470 final Hannah Mills and Eilidh McIntyre won the gold medal. Giles Scott took home gold in the Finn final. Dylan Fletcher and Stuart Bithell took gold in the 49er event. Anna Burnet and John Gimson took silver in the Nacra 17 and finally Emma Wilson took bronze in the Women's RS:X event.
The success of the team in the sailing was amazing to watch and makes up for the not so successful medal tally in the rowing. Maybe sailing is the way forward.
🥇🥇🥇 Six in a row! 🥇🥇🥇

The British hold over the Olympic Men's Finn continues and Giles Scott is a double Olympic gold medallist 🇬🇧#bbcolympics #Tokyo2020 pic.twitter.com/OWKn2Z98OC

— BBC Sport (@BBCSport) August 3, 2021
Boxing – Team GB
At Olympics gone by Team GB have got better in the boxing ring and in Tokyo it was no different. Even though Cuba topped the overall boxing medal rankings, Team GB finished second with a total of 6 medals. They were only second due to having less golds.
The team were making medal matches very frequently during the games. Here in the UK despite the finals being on very early in the morning Team GB fans were waking up in their thousands to see if certain athletes could win gold.
Lauren Price became the first female boxer to win a gold medal (in the Women's Middleweight division) since Nicola Adams. Galal Yafai took gold in the men's flyweight division. Benjamin Whittaker took home a well earned silver in the men's light heavyweight division. Pat McCormack took home silver in the men's welterweight division. Frazer Clarke (Team GB boxing captain for the games) took home bronze in the men's super heavyweight division and finally Karriss Artingstall took bronze in the women's featherweight division.
The most successful British Olympic boxing team since Antwerp 1920.

🥇🥇🥈🥈🥉🥉#TeamGB pic.twitter.com/cZMs1YV4FX

— Team GB (@TeamGB) August 8, 2021
Equestrian – Team GB
Team GB have again like boxing done very well in the different Equestrian events since London 2012 and in Tokyo it was no different.
At the time it may not have seemed like the team won many medals however they finished second in the overall medal rankings with a total of 5 medals (2 gold, 1 silver and 2 bronze).
The most memorable moment from the Equestrian for Team GB was Charlotte Dujardin winning 2 bronze medals, one in the team dressage and one in the individual dressage. These two medals made her one of the most successful female Olympians in Team GB history behind the great Laura Kenny. In the Equestrian Ben Maher took gold in the individual jumping event. GB took gold in the team eventing jumping final and Tom McEwen took silver in the individual eventing jumping final.
GB Triathlon
The triathlon has proved successful over many years thanks to the Brownlee brothers Alistair and Jonny. Without Alistair this year the pressure was purely on Jonny and the new members of the team. In the men's triathlon final Jonny unfortunately didn't finish in a medal place. However, come forward Alex Yee. He won a superb silver medal for the team. Meanwhile in the women's event Georgia Taylor-Brown incredibly recovered from a puncture on the cycling part of the race to take an outstanding silver medal.
The triathlon this year also saw a new mixed team event added where two female and two male athletes would all compete to win gold. Team GB's team was Alex Yee, Jonny Brownlee, Georgia Taylor-Brown and Jess Learmonth. Of course they went on to win the gold easily meaning Jonny Brownlee finally completed his set of Olympic medals before he retires.
Team GB made history with triathlon mixed relay goldhttps://t.co/a2mocwChKc pic.twitter.com/RLVYjOoy9U

— Mirror Sport (@MirrorSport) July 31, 2021
Modern Pentathlon – Team GB
Going into the games not many people would have heard of this event however they have now. This was an extremely successful event for Team GB as both in the men's and women's event the team claimed gold. Kate French at the age of 30 put in a superb performance to take the gold in the women's event. In fact in the final round (the laser run) she barely missed any targets and ran comfortably to the finish line. Similarly, in the men's event Joseph Choong did pretty much the same thing. The 26 year-old put in a near perfect performance to take the gold by winning all the events except the fencing in which he came fourth.
Not so successful events for Team GB
Despite all the success Team GB did have 2 main sports they weren't so successful in. The team still won medals in the sports just not as many as they are used too.
Rowing
Rowing is a sport that in previous years Team GB have dominated however, this time around the team only won two medals, 1 silver and 1 bronze. It was the teams worst performance in rowing for many years. A lot of the teams, pairs or individuals had near misses by finishing fourth in finals but no medals means they were unsuccessful and have a lot of work to do in order to try and get back on top for Paris in 3 years time.
'By far their best performance' 👏@TeamGB celebrate their bronze medal in the Men's Eight Rowing final. 🥉#Tokyo2020 | #TeamGB pic.twitter.com/H0ny5Ly5nH

— Eurosport UK (@Eurosport_UK) July 30, 2021
Athletics
The team still won 6 medals, which is one of the highest tally's from any sport of the games. But they failed to win a single gold. This is what therefore makes it an unsuccessful sport overall.
The men's 4x100m relay team got the closest to a gold in their final however, they just got beaten on the line by Italy. The women took bronze in their 4x100m relay. However, there were some big memorable moments to come from Team GB in the athletics despite it being deemed as an unsuccessful campaign. Josh Kerr won an exceptional bronze medal in the men's 1500m final. Laura Muir took silver in the women's 1500m final, beating the great Sifan Hassan. Keely Hodgkinson won an outstanding silver medal in the women's 800m final. Finally, Holly Bradshaw took bronze in the women's pole vault final.
Memorable moments Team GB provided us with
Over the course of the two weeks despite fans not being there Team GB have provided us all with some extremely memorable moments, below are just a select few of these.
9 MEMORABLE MOMENTS
1. Tom Daley won his first ever Olympic gold medal.
After making his Olympic debut at the age of 14, Tom finally won a gold medal in the men's synchronized 10m platform with Matty Lee. He was also famously pictured having knitted a case for it too.
2. Sky Brown created history
At just 13 years of age Sky Brown became Team GB's youngest ever medal winner. She performed exceptionally well for her country in the women's skateboarding park final. Not only did she become Team GB's youngest ever medal winner, she was also the youngest person ever at a summer games for Team GB.
Sky Brown has won Great Britain's first skateboarding medal!

Olympic bronze at THIRTEEN YEARS OLD! 🇬🇧
https://t.co/2ejAlPxQ2h#Tokyo2020 #Olympics #bbcolympics pic.twitter.com/etcqTkJtqa

— BBC Sport (@BBCSport) August 4, 2021
3. Max Whitlock retained his Olympic gold
After becoming Olympic champion in Rio 2016 Max Whitlock became double Olympic champion on the men's pommel horse with a simply perfect performance that no one else could beat.
4. Team GB women took bronze in the artistic gymnastics all around final.
Amelie Morgan, Alice Kinsella, Jennifer Gadirova and Jessica Gadirova won the first women's Olympic team medal in 93 years! The team scored 164.096, coming from 7th place at the halfway stage to take an outstanding bronze.
@Olympics @TeamGB Women's Team #gymnasts pic.twitter.com/1GMaXZYpGF

— Jessica Gadirova (@JessicaGadirova) July 22, 2021
5. Emily Campbell wins historic silver medal.
In the women's weightlifting +87kg, Campbell created history by becoming the first ever female Olympian to win a medal in weightlifting.
Emily Campbell goes into the history books! 🇬🇧👏#tokyo2020 #bbcolympics

— BBC Sport (@BBCSport) August 2, 2021
6. Jason Kenny became the most successful Team GB athlete of all time.
After winning a silver in the men's team sprint and retaining his gold medal in the men's keirin Kenny became the most decorated British Olympian of all time. The record breaker hinted at retirement after the games however he could make one final appearance in Paris 2024.
7.  Laura Kenny became Team GB's greatest ever female Olympian.
Kenny took home silver in the women's team pursuit final and gold in the Madison event alongside Katie Archibald. With her achievements she was chosen as the flag bearer at the closing ceremony of the games and is rumoured alongside her husband to be on the list to receive a knighthood later this year. She also became the first ever British woman to win gold at three different Olympic games.
Peaty winning the first gold of the games not only brought the team to light in the pool but across many other events too. With his gold he became the first ever British swimmer to retain an Olympic title by winning the men's 100m breaststroke.
9. Holly Bradshaw takes bronze in women's pole vault final.
After years of near misses, Holly finally landed herself a place on the medal podium. In fact it was her first ever major championship podium finish. Just before the Olympics she spoke about how she was so close to giving up the sport but thankfully she didn't and the 29 year old now has something she can show for all her grit and determination.
BRONZE! 🥉

History has been made by Holly Bradshaw!!!

This is the first Olympic pole vault medal in British history!

More ⬇ #bbcolympics #Tokyo2020 @HollyBradshawPV #TeamGB

— BBC Sport (@BBCSport) August 5, 2021
As mentioned previously Team GB provided us as a nation with so many memorable moments, the above list could go on forever. However below is a video montage of every gold medal Team GB won at the games. 
Looking ahead to Paris 2024 for Team GB
With the Olympic games being delayed a year, it means Paris is now only three years away. For Team GB going into Paris 2024 they will desperately be looking to equal or even better their greatest ever medal tally which they got so close to again this time around.
Many of the younger athletes will benefit from another 3 years of hard work in training to either retain their gold medals or for some push themselves further up on the podium or even achieve a podium finish next time.
Paris 2024 also gives the opportunity for those athletes maybe not selected for Tokyo to gain 3 more years of hard work and hopefully get rewarded with a place on Team GB this time.
For some of the older athletes on the team from Tokyo, with Paris only being three years away, will they compete at one more games? The likes of Laura and Jason Kenny, Tom Daley and many more could make their final Olympic appearances in Paris or maybe we saw the last of them in Tokyo. They face some big decisions, will their bodies take 3 more years of hard work?
Commonwealth games build up
With the Commonwealth Games in Birmingham up first, surely the people who select the athletes to represent Team GB will pay close attention to all the events to see if any new rising stars perform well and potentially offer them the possibility of representing Team GB in Paris.
So overall, it's clear to see Team GB had a very successful games in Tokyo, and we as a nation can only hope for even more success in Paris 2024 and beyond. They didn't perform brilliantly in the rowing and athletics like in previous years however, certain athletes on our team made history, and given the circumstances that is a remarkable achievement for all of them. The games may not have had fans there in person but everyone in England, Scotland, Wales and Northern Ireland should be so proud of their athletes and the entire team for giving us a summer to remember.
See you soon, @Paris2024! 🇫🇷 pic.twitter.com/H7soYAnsKx

— #TokyoOlympics (@NBCOlympics) August 9, 2021
We hope you enjoyed the article 'Team GB – Tokyo Olympics 2020/21' Do you think Team GB had a successful Olympic games? What was your favourite/most memorable moment from the team? Let us know!
Read more on sport below: