Tokyo Olympics 2021 – A full preview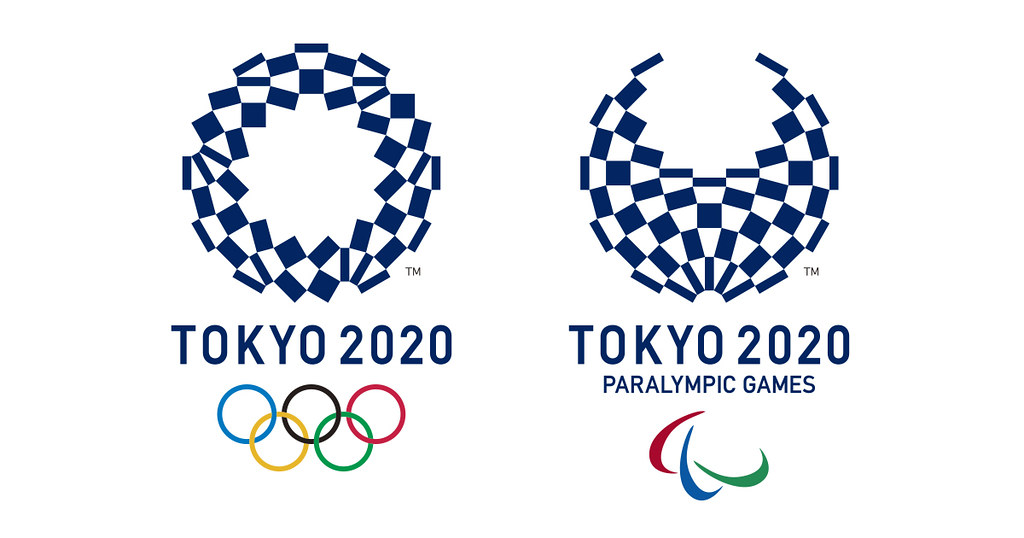 The Tokyo Olympics 2021
The delayed Tokyo Olympics 2021 are now just days away. Starting on Friday 23rd July until Sunday 8th August. Over the course of two weeks there a total of 339 medals up for grabs across 33 different sports.
The 2021 games will be the second time Tokyo has ever hosted the Olympics however, this time around it will be a lot different, the event is severely restricted. No international or local Japanese fans are allowed to attend any event due to a state of emergency relating to COVID-19 being declared in Japan.
Around 10,000 athletes are set to battle it out for gold across all the different sports. Some key athletes from Team GB to look out for at the Tokyo Olympics 2021 are: Laura and Jason Kenny (Track Cycling), Max Whitlock (Gymnastics), Dina Asher-Smith (Athletics), Jade Jones (Judo) and Adam Peaty (Swimming).
A few international key athletes to look out for are: Olaf Tufte (Norwegian Rower), Naomi Osaka (Japanese Tennis player), Simone Biles (American Gymnast), Katie Ledecky (American Swimmer), Daiya Seto (Japanese Swimmer) and Hideki Matsuyama (Japanese Golfer). There are many more stars on show at the Tokyo Olympics 2021, these are just a few names to keep an eye on.
Below is a full preview of the games, including: Key dates, news surrounding the games, the most anticipated events and updates on where you can watch live coverage of the games.
The Olympic Games #Tokyo2020 will be held from 23 July until 8 August 2021.

More information here: https://t.co/ST25uXKglE pic.twitter.com/sQo1TIcH5O

— #Tokyo2020 (@Tokyo2020) March 30, 2020
The 5 Most Anticipated Events
Every event at the Tokyo Olympics 2021 will be highly anticipated in some respect, it just depends what sports you as fans are into. However, below is a list of arguably the most anticipated events overall.
1. Athletics
The athletics events whether track or field at an Olympic games never fail to disappoint and are the main events that fans look forward to watching, whether in the arena or as it will be this year at home. The most anticipated athletics event is definitely the 100m for both men and women.
At the Tokyo Olympics 2021, Team GB's Dina Asher-Smith will be battling it out for the gold medal against Jamaica's great runner Shelly-Ann Fraser-Pryce in the women's 100m, which is said to be the event that will light up the games.
While for the men's 100m the field is wide open, there are no real favourites however, all eyes will surely be on the American Christian Coleman who is the reigning world champion and one time gold medallist.
Women's 100m final date = Saturday 31st July 13:50 pm
Men's 100m final date = Sunday 1st August 2021 13:50 pm
2. Tennis
This year the Tennis field for both men and women is wide open. Big high profile stars from the men's game such as Roger Federer, Rafael Nadal, Stanislas Wawrinka, Dominic Thiem and many more have withdrew from the tournament. However, number one tennis player in the world and favourite Novak Djokovic will compete for gold and is highly likely to win.
Many high profiled stars from the women's game have withdrawn too like Serena Williams, Simona Halep, Angelique Kerber and now Coco Gauff. This leaves two main favourites, face of the games Naomi Osaka and Wimbledon Champion Ashleigh Barty. If these two make the final we are in for an entertaining game.
There could be real battles for gold going on in the Tennis in the Olympics this year…
The calm before the storm 👀

Only one more week until Olympic #tennis is back! 🙌#Tokyo2020 pic.twitter.com/w33kcd7EhV

— ITF (@ITFTennis) July 16, 2021
3. Gymnastics
The gymnastics events at every Olympics remain a spectacle to watch. With so many competitors in both the men's and women's categories the events never fail to deliver both excellence and skill. With Tokyo being centre stage and the Japanese gymnasts doing extremely well at Olympics gone by, they surely will rise to the occasion in their home nation. However, in the men's events, particularly the Pommel Horse, all eyes will be on Great Britain's Max Whitlock, can he win Gold again?
In the women's category all eyes will surely be on American great Simone Biles, can she produce moments of glory again for her nation, like she did 5 years ago in Rio?
Retweet if you're ready for some Olympic gymnastics. #TokyoOlympics (via @sunisalee_) pic.twitter.com/JbhjuSfhf4

— #TokyoOlympics (@NBCOlympics) July 17, 2021
4. Swimming
Over the years, swimming at the Olympics has gained popularity. Going into Tokyo 2021 it is extremely anticipated. In particular fans are excited to see Team GB's current world record holder for the 50m and 100m breaststroke Adam Peaty. To date he has won 35 gold medals and will be looking for more in Tokyo. Fans will also be eager to see if he can break his own world record again.
Many other events in the swimming are highly anticipated, especially the men's 200m butterfly, previously dominated by the great Michael Phelps. Since Phelps retired it's been stuck in neutral for many years, until now, Hungarian swimmer Kristof Milak has beaten Phelps' world record twice this year making him hot favourite and one to look out for at the games.
The women's events are also highly anticipated with the likes of Katie Ledecky taking centre stage in the 200m freestyle and 1500m freestyle. Also 100m breast-stroker Lilly King will aim to defend her Olympic champion status against the likes of Lydia Jacoby and Yuliya Efimova.
5. Track Cycling
Finally, track cycling. Cycling in the velodrome is always highly anticipated. As it's where a lot of medals are won. Team GB and Australia have battled it out and have been very successful over the years and could be again this year.
Great Britain have a lot of high hopes for the cycling this year. Especially with Laura and Jason Kenny. The married couple could both become Britain's most successful Olympians of all time during the games which would be an outstanding achievement for themselves and the nation.
During the games, the riders will compete in the team pursuit, sprint, team sprint, omnium, and the newly added madison.
Some other high profiled cyclists in with a shot of a medal to look out for at the games this year are: Malaysia's Azizulhasni Awang in the men's Keirin.
On the women's side Team USA in the team pursuit will be the ones to beat. The girls were the 2020 world champions after beating favourites Team GB in the final. They also picked up silver in Rio 2016. So will they be looking to go one further this year?
Some other highly anticipated events to look out for are: Football (Men's and Women's), Rowing, Hockey and Boxing.
Tokyo 2020 Olympics: Essential guide to track cycling events https://t.co/T9Qhbq13lD

— Cycling Weekly (@cyclingweekly) July 16, 2021
Tokyo Olympics 2021 Schedule
Key Dates for the most anticipated events
Important News Heading into the Games
There are various new sports that have been introduced for the games: Baseball/Softball, Karate, Skateboarding, Surfing and Sport climbing.
There are some other new events added in for the current sports: 3×3 Basketball, BMX freestyle and new mixed teams in the athletics, archery, judo, shooting, swimming, table tennis and triathlon.
On the penultimate day there are 34 gold medals up for grabs. This is the highest number for any day of the games.
The final medal will be awarded to the winners of the men's polo final on August 8th.
All athletes participating at the games must stay in team bubbles.
COVID-19 is still a major concern in Japan. Therefore, extra safety measures are in order for all athletes and members of the team.
The first gold medal event will be the women's 10m air rifle on the 24th July.
📍 Olympic village, Tokyo. @Olympics pic.twitter.com/BqRCEoJiOM

— Kosovare Asllani (@KosovareAsllani) July 18, 2021
Team GB News Ahead of the Games
1. Cyclists Laura and Jason Kenny could both become Great Britain's most successful Olympians of all time during the games. Jason currently has 6 gold medals to his name meaning he needs one more to overtake the great Sir Chris Hoy. While Laura has 4 gold medals to her name at present but, could finish the games with 3 more taking her up to 7 too.
2. UK Sport wants Team GB to target around 45-70 medals in total at the Tokyo Olympics 2021.
3. The Team GB Women's football team will take the knee before their matches at the games in support of black lives matter and ending racism in sport.
Great Britain's women's football team have confirmed that they will take a knee before their matches at the Olympics in support of the fight against racism and discrimination.

— Sky Sports News (@SkySportsNews) July 15, 2021
4. After British No.1 tennis player Dan Evans pulled out of the tournament, brother of Andy, Jamie Murray has been selected to take his place for his fourth Olympic games.
5. The team announced they have selected their largest ever squad for an overseas Olympic games ever.
6. There are more women than men in the entire Team GB squad for the first time in history.
7. Eight members of Team GB, athletes and coaches are isolating after close contact with other athletes/coaches who tested positive in the village.
The largest British delegation for an Olympics on foreign soil, Team GB will also have more women than men for the first time at a Games.

With 10 days to go, find out more about the 376 on the team for Tokyo https://t.co/1pEB6ZanB7

— Telegraph Sport (@TelegraphSport) July 13, 2021
BBC Tokyo Olympics 2021 – How/Where to watch live coverage?
There will of course be live coverage of the Tokyo Olympics 2021 all across the world.
Here in the UK it will mainly be broadcast across the BBC Channels. The timings start from around 0:00 am until 15:00 pm.
The BBC will also be streaming all the big moments on Iplayer, Red Button, their website or their app.
As well as this, there will be live commentary on Radio 5 Live and Sports Extra everyday of the games.
The Tokyo Olympics 2021 have been a long time coming. But, nevertheless they are set to be an incredible two weeks of sport for the athletes themselves and the fans from all the countries across the globe.
We hope you enjoyed the article 'Tokyo Olympics 2021 – A full preview' Which country do you think will win the most medals? Will Team GB have a successful Olympics? Do you think the games will be successful overall despite no fans? Let us know!
Read More on Tokyo Olympics 2021 below: