French Open: Nadal beats Djokovic to win his 20th Grand Slam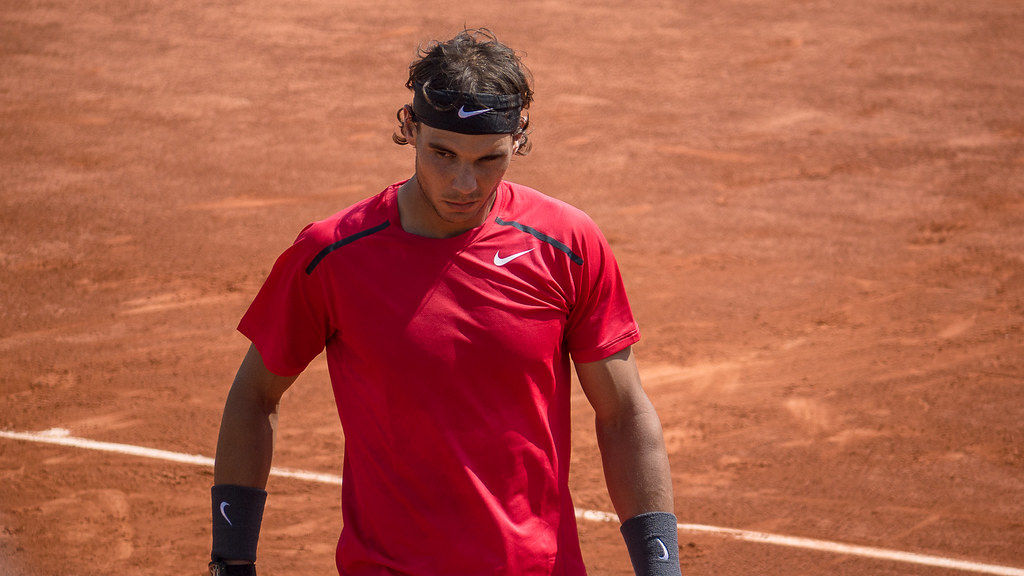 Rafael Nadal stuns Novak Djokovic in straight sets to equal the record for the most grand slams in history
Nadal won 6-0, 6-2, 7-5 at the French Open on Sunday. He picks up his 13th Roland Garros title, an all-time record, and is now tied with Roger Federer for the most Grand Slam titles with 20.
He has also become the first person to win 100 French Open matches, losing only twice on the clay court. This only provides more evidence that he is in fact 'King of the Clay' and hasn't lost on the court since 2015.
Novak Djokovic, who is ranked world number one, was in unbeatable form leading up to this final. He was on a 26-match winning streak and before Sunday, hadn't lost a game all year. He had also beaten stronger opposition leading up to the match- making him the favourite.
Djokovic had won 14 of their last 18 matchups and led 29-26 overall. But a dominant Nadal was too much for him, as the final results showed. The Spaniard, who is ranked number two, produced an almost flawless performance against the Serb.
In two hours and 41 minutes, Nadal had beaten him and claimed his rightful trophy. It has been 15 years since his first Roland Garros title and has now won it consecutively for the last four years.
"What you are doing in this court is unbelievable. Not just this court- throughout your entire career, you've been a great champion" Djokovic said.
"Today you showed why you are King of the Clay."
🏆🏆🏆🏆🏆🏆🏆🏆🏆🏆🏆🏆🏆@RafaelNadal conquers Novak Djokovic 6-0 6-2 7-5 to remain perfect in Paris finals and earn title 1️⃣3️⃣ at #RolandGarros pic.twitter.com/lzOz5dmoqQ

— Roland-Garros (@rolandgarros) October 11, 2020
What happened in the match?
In a strange environment, with the match being played in October, the result was the same. It was a tough test for Nadal given the much cooler weather conditions to what he is use to. This however, did not stop him from putting on a splendid performance.
Throughout the tournament, Djokovic had played with ease and confidence, but it seemed to fade in the final. He swept past Karen Khachanov and Pablo Carreno Busta in previous rounds, before seeing off a Stefanos Tsitsipas' late comeback in the semi.
However right from the outset in the final, Novak was stunned by the way Nadal came out. Rafa's strong forehand shots were placed with perfection and he defended his opponents shots spectacularly.
Djokovic's early game plan and his continuous drop shot attempts to trick Nadal, weren't coming off and he had no answers to combat Nadal. The first set finished 6-0 and his early dominance threw Novak off the mark for the rest of the afternoon.
The world number one began to play tougher in the second set, but similar events still repeated themselves. Rafa's ferocious left hand, quick movement and agility was proving too much for his opposition to counter. The second finished 6-2 to the Spaniard.
Final set
Djokovic began to serve better and produce more aggressive returns in the third set, as he tried to mount a comeback. It looked as though he could go on and win the set after he matched the scores to five a piece, with more conviction in his game.
However, Nadal realised the competition was heating up and quickly responded. It was too late for Novak in the end to turn it around. The Spaniard finished off the match with a stunning ace, hit wide across the court to win 7-5 and to complete the tournament without dropping a set.
"A win here means everything for me. I have spent most of the most important moments in my career here" said Nadal. 
"Just to play here is a true inspiration and the love story I have with this city and this court is unforgettable."
The Road to the Final
Arguably, Rafael Nadal had the easier route compared to his final opponent but still dominated in each round. Having not dropped a set the whole tournament, he went into the last match determined to win his 20th grand slam.
He brushed off his competition in the second, third and fourth round, before playing Italian teenage sensation Jannick Sinner in the quarter final. The world ranked number 46 had beaten 14th ranked David Goffin and 7th ranked, US Open finalist Alexander Zverev previously.
Nadal managed to win against him in straight sets however, even though Jannik Sinner battled hard in the match.
Last two steps
He then had to face 12th ranked Argentine, Diego Schwartzman in the semi final. Although Schwartzman put up a good fight, Nadal proved too much for him in the end as he came out victorious.
This wasn't however, without a couple of shaky moments from the Spaniard. This led to many spectators favouring Djokovic to win the final.
Nevertheless, he overcame his previous mistakes and showcased an almost flawless display in Paris to lift the trophy. Now Nadal is tied with Roger Federer with the most Grand Slams in history. He is most definitely included in the 'greatest tennis player of all time' conversation many fans will be having around the world.
Federer tweeted after the match, in reaction to Nadal's victory: "As my greatest rival over many years, I believe we have pushed each other to become better players. Therefore, it is a true honor for me to congratulate him on his 20th Grand Slam victory.
"…I hope 20 is just another step on the continuing journey for both of us. Well done, Rafa. You deserve it."
We hope you enjoyed this article 'French Open: 'Nadal beats Djokovic to win his 20th Grand Slam'. Who do you think is the greatest tennis player of all time? Let us know!
Read more on Tennis here: