French Open: Semi-Final Round Up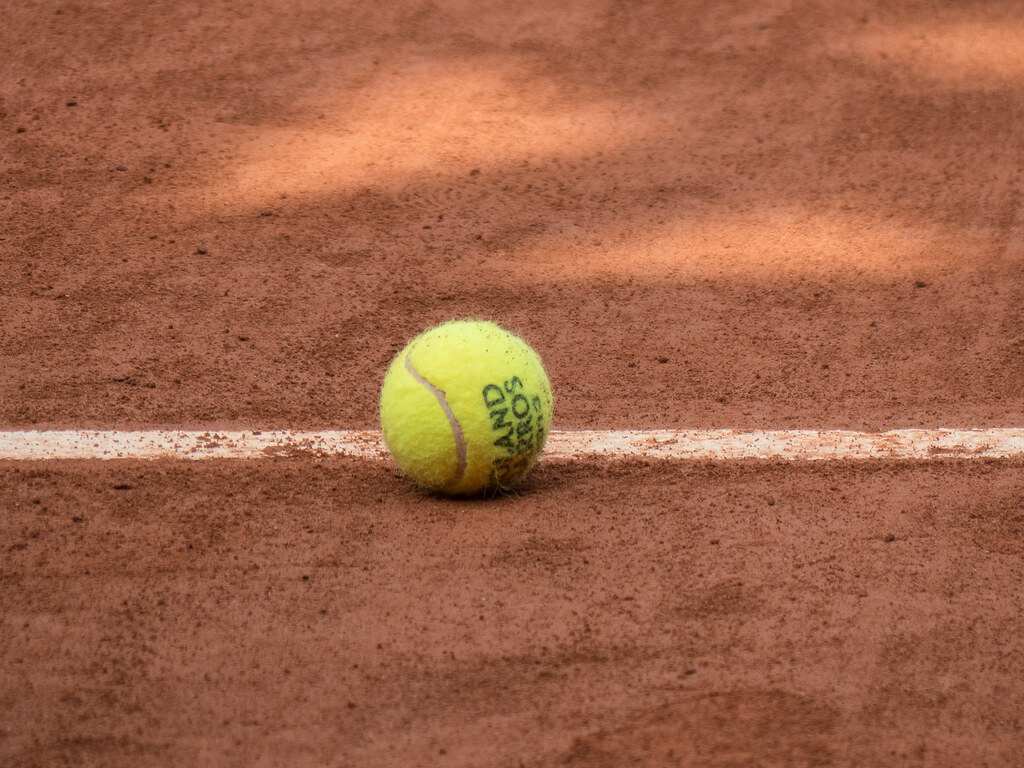 French Open Semi-Finals: Who will face each other in the Final?
French Open: Semi-Final Round Up
The French Open has been nothing but eventful in this year's tournament. After intense semi final match-ups, Rafael Nadal and Novak Djokovic progress to the French Open Final.
The top two highest ranked tennis players in the world, will go head to head to battle for the all-important grand slam title on Sunday. The two have been dominant in this years competition and will fight against each other for the 56th occasion.
Nadal beat 12th ranked Diego Schwartzman in straight sets, whereas Djokovic beat 5th ranked Stefanos Tsitsipas in a nail-biting affair, three sets to two, to round off the semis.
The tournament has been uplifting for fans, after spectators of up to 1000 were allowed back in the stands. They witnessed Andy Murray crashing out of the first round, Alexander Zverev lose to Italian teenager Jannik Sinner and US Open champion Dominic Thiem go home in the quarters.
Nadal will be looking to equal Roger Federer's record of 20 grand slams with this victory. Djokovic, who is world number one, is looking to add to his 17 grand slam titles and continue his dominance within the 'Big Four'.
Both semi-final match ups were gripping and intense. However, the two favourites avoided an upset and will look to cap off a remarkable tournament at the weekend. Here is the round up of what happened on Friday.
Clear your calendar. You won't want to miss this one! 📺🍿@DjokerNole | @RafaelNadal | #RolandGarros pic.twitter.com/bwXeSXlO7C

— ATP Tour (@atptour) October 9, 2020
Diego Schwartzman V Rafael Nadal (3-6, 3-6, 6-7)
After Schwartzman knocked Nadal out of the quarters in the Italian Open last month, the Spaniard managed to prevent another upset this time round. Yet to drop a set in this years French Open, he won in straight sets to cruise into the final.
The match was of high intensity as usual and Schwartzman made Nadal, who has only lost twice on the Roland Garros clay, work hard for his reward. The talented Argentine, threw everything he had against his opposition but came up short in the end.
The two went toe to toe in consistently long rally's as they fought for each point. The first set saw the match get off to a flying start. After Nadal won the first two games, Schwartzman began to find his feet but ended up losing 3-6.
The second set produced a similar outcome. Schwartzman hit some incredible shots to stay within reaching distance, including a stunning fully stretched forehand in the third game. However it wasn't enough as the Spaniard went two sets up winning 6-3.
Both players continued to get the best out of each other, and a resilient Schwartzman carried on fighting. He took the last set into a gripping tie-breaker, as a glimmer of hope appeared. In the end he wasn't clinical enough with his shots to really trouble his opposition and Nadal won the tie-breaker 7-0 and the match in straight sets.
Although he showed some vulnerability and made some costly errors in the third set, he was able to hold his nerve. "I am happy with the way I played, I think I have been improving and it was a very positive match for me" he said.
Nadal is now looking to increase his all-time record for the most French Open titles to 13. This would also give him his 20th Grand Slam, equaling Roger Federer's record as the most in history.
101 matches played

99 wins
2 losses@RafaelNadal's record at #RolandGarros is absolutely mindblowing 🤯pic.twitter.com/igVheWHbGe

— Tennis TV (@TennisTV) October 9, 2020
Novak Djokovic V Stefanos Tsitsipas (6-3, 6-2, 5-7, 4-6, 6-1)
World number one Novak Djokovic set up an enticing final against Nadal by beating Stefanos Tsitsipas in a thrilling match, three sets to two. The Serb, who won last months Italian Open, had coasted his way to this stage in the competition until now.
He had won every round in straight sets until the quarter final when he dropped only the first game. This came after early physical issues hindered his performance. Tsitsipas had also been on a good run, beating 13th ranked Andrey Rublev in the quarters. He met his match in this game however, as Novak eventually took the tie.
The match began at a high quality, as expected. A spirited Tsitsipas served well to start with, but was unable to prevent Novak from getting his feet into the game. Looking a lot sharper from his quarter final bout, Djokovic took the first set 6-3.
The 5th ranked Tsitsipas fought his way on top, early in the second set. However, Djokovic did not let him get away with it for long. With a couple of impressive drop shots and unstoppable forehands he quickly jumped ahead to win the set 6-2.
Looking on course to another victory, Djokovic played with confidence and ease on the court. Tsitsipas had other ideas however. He won the third set 7-5 to stay in the tie after Djokovic slipped up on his match point opportunity.
With the momentum going his way, Tsitsipas took full advantage and continued fighting back. He ended up winning 6-4 going into the final set, as Novak looked unsettled with not much working in his favour.
An exhilarating match finished with Djokovic finally finding his composure and seeing off his opponent. This was not without missing another match point opportunity, before smashing a forehand shot to take him into the final.
Djokovic, who last won the French Open in 2016, is searching to be the first player since the Open era to win all four grand slams twice. He will play Rafael Nadal on Sunday in a blockbuster match to win the 2020 French Open.
We hope you enjoyed this article 'French Open 2020: Semi-Final Round Up'. Who do you think will win the French Open 2020 final? Let us know!
Read more on Tennis here: