Rugby Faces Strike Warning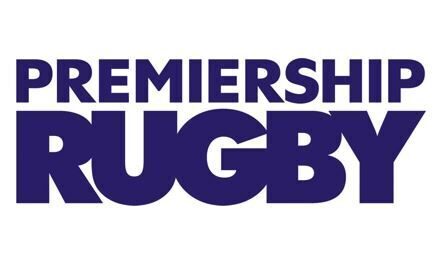 Rugby Union Could Face Strikes
Rugby Faces Strike Warning
Rugby Union was one of the first sports on UK soil to adopt the salary cap model. Primarily an American system used in multiple sports, salary caps are a method of limiting the spending of clubs in order to protect the longevity and increase the fairness of competition. Caps can be implemented based on individual turnover, allowing clubs to spend a percentage of what they earn. Or a blanket approach across the league meaning everybody works towards the same limitations.
Premiership club Saracens, recently in a high profile case, were found guilty of major salary cap breaches and face top flight relegation as a consequence. Being one of the few clubs who have the finances and success to 'overspend,' they flexed their chequebook in committing these breaches before being found guilty.
Premiership Rugby Salary Cap
Premiership Rugby currently has a salary cap of £7 million plus two players who are exempt from these restrictions. In the wake of the Coronavirus pandemic, it seems as though this limit may be reduced by a further 25%. This potential law alteration has faced early opposition by the playing fraternity. Any salary cap reduction would result in existing contract changes, as well as limited options for players looking for a lucrative move in this country.
Rumours of a further reduction have sparked concerns that somewhat of a player exodus could take place. With players from English clubs choosing to head abroad to earn better pay days, countries such as Japan have the means to outspend Premiership clubs with ease.
Clubs recently returned to non-contact training and reports have emerged of a deal in principal being agreed to implement salary cap changes. Whilst the benefits of a further salary cap reduction are a decreased risk of financial difficulties to clubs, a risk that has undoubtedly been heightened following the pandemic. Losses of revenue, prize money and a distinct possibility of a future without spectator attendance all add to the financial burden, a burden that needs to be offset somewhere. Seemingly player wages are the chosen destination.
Rugby Players' Association chairman Mark Lambert, who is also a prop at Harlequins seemingly refused to rule out a player strike in response to any contract changes. He told PA News Agency "it's difficult for us to entirely rule out any options". Lambert is understanding of the difficult financial decisions that need to be made, and the unprecedented financial situation the pandemic has put them in. However he highlighted the "disregard" he feels players have been treated with during this period.
Players have already taken voluntary 25% wage reductions to help the clubs through the pandemic, a reduction which may now become a permanent move should the changes be confirmed.
Only one Premiership club announced a profit throughout last season, perhaps sign a reduced salary cap was in order regardless of pandemic. This pandemic may have simply forced the hand of the authorities, it seems as though a change is afoot albeit at the detriment to players.
This situation should it not be resolved could become increasingly murky, with threats of strikes, legal battles and playing staff exoduses. Whilst most will understand the requirement for an alteration in the way finances are distributed within the sport, given the highly different landscape the sport will be returning to things will undoubtedly have to alter. A loss of revenue is a certainty and therefore clubs will struggle to pay the players their previous salaries, but an enforced wage reduction mid contract is an extremely treacherous idea to enforce.
We hope you enjoyed the article 'Rugby Faces Strike Warning.' What do you make of these potential implications and how will they affect the rugby world? Let us know!
Read more on rugby here: