Five British Lions that aren't from Britain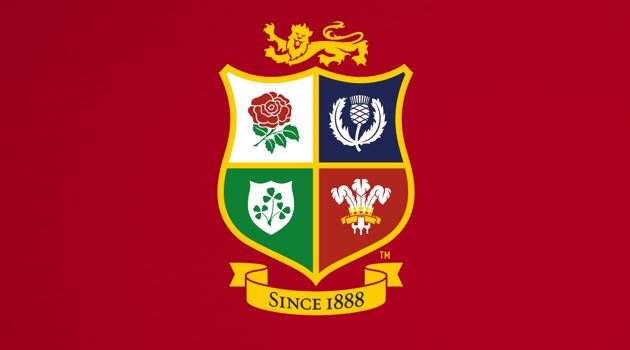 The Rugby British Lions who are not from Britain
Since 1988, the British and Irish Lions tour of New Zealand, Australia and South Africa have been the pinnacle of international rugby. The best players from the British Isles are tested against the might of the Southern Hemisphere, where true greats of the game are made are made every four years.
However, in recent times, players from south of the Equator are eligible to play for the Lions through residency rules, having played club rugby in either Wales, England, Ireland or Scotland for three years. Some of these players have been vital components to recent touring sides, but who are they?
Riki Flutey – England – New Zealand born
Flutey travelled with the British Lions to South Africa in 2009 where he played in the final test. The centre signed for London Irish in 2005, joining rivals Wasps just two years later. After three years of residency, he was selected for England in 2008, despite representing the New Zealand "All Blacks" at every age grade level.
His performances in the 2009 Six Nations warranted him to be picked for the upcoming tour, being selected instead of home grown players Mike Tindall and Shane Horgan for example. On his debut, Flutey became the first player to play for and against the Lions, having played against them in 2005.
Sean Maitland – Scotland – New Zealand born
The 2013 tour to Australia was set to be a personal one for Maitland, with the opportunity to play against his cousin Quade Cooper, who was a Kiwi playing for the Wallabies. However, the pair didn't match up in any of the games.
The Winger qualified to play for Scotland through his Glaswegian Grandparents, who he claims always reminded him of his Scottish Heritage. Nonetheless, Maitland performed well in tour matches, scoring against the Melbourne Rebels. However he did not take the field in the test matches against Australia.
Nathan Hines – Scotland – Australia born
Another Scottish player who qualified through his Grandfather is Nathan Hines. Born in Australia, the second row started his rugby union career for New South Wales side, Manly. In 1998 he emigrated to the Scottish borders where he won the League and Cup double with Gala.
He impressed in the amateur ranks and signed for Edinburgh where he would remain for six years. It was at this time he first played for Scotland. Nine years later, he would travel to South Africa with the Lions where he participated in midweek games.
CJ Stander – Ireland – South Africa born
Since his arrival at Munster from South Africa in 2012, Stander was on the minds of Irish fans. Making his international debut in 2016, he continued to impress on the world stage, his selection for the 2017 tour a no brainer for head coach, Warren Gatland.
The South African born back row played in numerous midweek games, replacing an injured Sean O'Brien in the final test. This would be his only involvement in the test series despite promising performances on tour.
Matt Stevens – England – South Africa born
Stevens had a frustrating lions career, only playing in midweek games. Selected for both 2005 and 2013 tours, he never played a test match. However the South African born prop proved to be an important member in the squad.
His experience no doubt helped the Lions win a first test series in 16 years in 2013, with an impressive career it would seem he deserved more of a chance for the Lions.
We hope you enjoyed the article 'Five British Lions that aren't from Britain.' Which of these Lions were your favourite? Let us know!
Read more here on rugby: